How Can an EMT Certification Help You When Applying for Medical School
Thinking about attending Medical School? Considering a career as a Physician's Assistant or a Doctor?
We're 100% positive that you have already started your research on ways to increase your chances of getting into a top tier medical school program, or why else would you be here, right? Aside from all of the career options you will gain with an EMT certification, prospective pre-med and Physician Assistant (PA) students will get an upper hand in getting into medicine.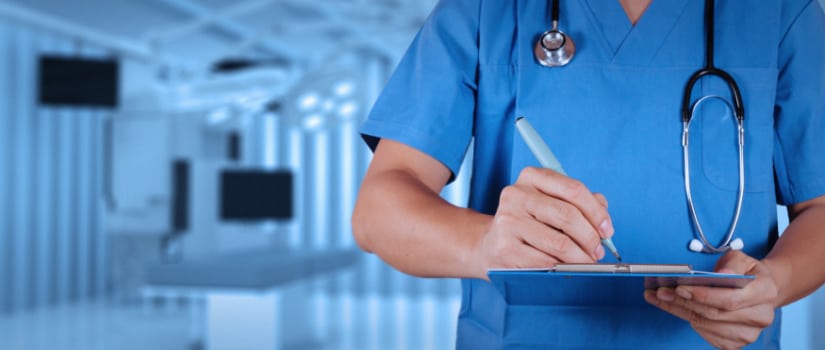 EMT Certification will help you:
Gain hands on experience in the field from the EMT Boot Camp
Meet clinical and patient care hour requirements
Stand out to admission committees
Gain knowledge that's not taught in school
Get an inside look on how hospitals, care facilities & ER's run
Strengthen your application – for any job or school
Did you know?
In a survey that was sent to 67 medical schools in the United States and Canada, 85.7% of schools responded favorably about EMT and paramedic experience when reviewing applicants. From the survey responses, none of the schools viewed EMS experience negatively. (Source: U.S. National Library of Medicine)
85.7% – Positive
14.3% – Neutral
0% – Negative
If you're considering getting into medicine, EMT training will give you a great inside look at how EMS services work and give you the opportunity to shadow paramedics and nurses in an emergency hospital room. With this you will gain an experience that isn't taught in school and is highly valued by medical schools and employers. Medical school programs and employers will view your EMT certificate as a sincere interest in patient care and the medical field, plus it looks great on your professional resume! Once you receive your certificate, you can apply it to work or volunteer opportunities in the EMS field.
So, whether you are going to medical school to become a paramedic, physician assistant or a doctor, EMT alumni have mentioned that their EMT experience proved favorable for them during the interview and application process. As an EMT, having clinical experience will definitely give you a leg up in your medical school journey.
https://www.unitekemt.com/wp-content/uploads/2018/07/applying-for-medical-school.jpg
350
825
Unitek EMT
https://www.unitekemt.com/wp-content/uploads/2017/08/unitek-emt-logo.svg
Unitek EMT
2012-06-25 06:35:32
2018-07-02 12:41:29
Applying for Medical School