The latest accessory worn by more and more students at UC Berkeley is not something you can pick up at the university bookstore or the local fashion boutique. "Barf Bibs," as they are called, are used by the city's paramedics to prevent drunk patients from vomiting all over the inside of the ambulance during transport. The bibs are one symptom of a campus-wide drinking problem; another, more alarming symptom is the strain the problem is having on the city's emergency services.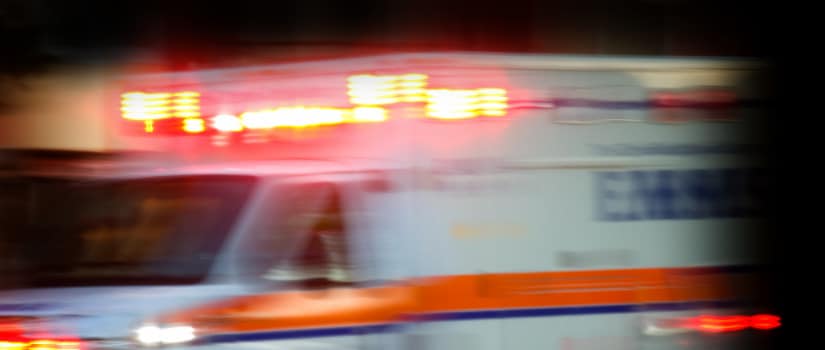 Dan Noyes, chief investigative reporter for ABC7 News in San Franscisco, CA, reported that on Sunday, Aug. 25, there were 18 calls to transport drunk students to the hospital. The fire department's seven fire engines, two ladder trucks, and three ambulances were so busy a call had to placed to surrounding communities for mutual aid. The emergency room at the hospital nearest the Berkeley campus, Alta Bates, was so full of drunken students that ambulances had to be diverted to other hospitals.
"As we would respond to one group to the campus for one patient, another call would come in," Berkeley Fire Deputy Chief Avery Webb said.
Karen Hughes, manager of the [email protected] program, suggested that the increase in call activity might be an indication that outreach efforts to educate students to call 911 if they see a friend in trouble are working.
One possible solution to reducing the strain on hospitals is for schools to extend hours of operation at campus health centers, so drunk students could be treated there instead of the emergency room.
Sources: abclocal.go.com
https://www.unitekemt.com/wp-content/uploads/2018/07/binge-drinking-at-uc-berkeley-strains-ems-system.jpg
350
825
Unitek EMT
https://www.unitekemt.com/wp-content/uploads/2017/08/unitek-emt-logo.svg
Unitek EMT
2013-11-21 19:35:07
2018-07-03 08:21:46
Binge Drinking at UC Berkeley Strains EMS System