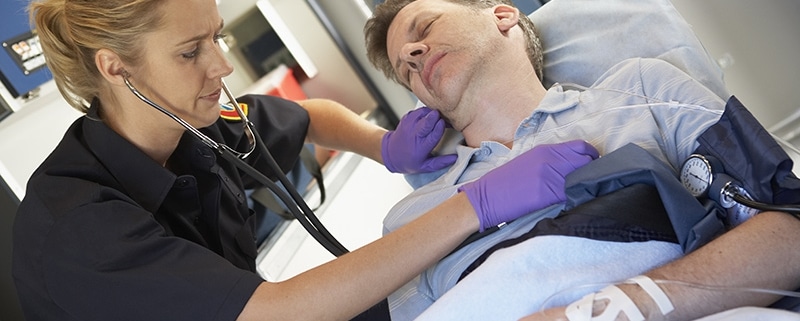 Emergency Medical Technician – Nature of the Work and Training
An emergency medical technician, or EMT, is a trained caregiver, whose competent care and  quick reaction are extremely important in many cases when people's lives depend on them. An EMT provides vital and immediate medical attention in cases such as automobile accidents, gunshot wounds, heart attacks, childbirth, drowning, and many other similar incidents. It is the job of an emergency medical technician to care for sick or injured people and transport them to a hospital or medical facility as quickly and safely as possible.
EMTs may work together with police officers and firemen. They are dispatched to the scene of the accident by a 911 operator, and once they arrive there, their duty is determining the patient's condition, both in nature and extent. Ascertaining the patient's possible preexisting medical condition is also a very important responsibility on the part of the emergency medical technician. With patients suffering from diabetes or epilepsy, the treatment is significantly different from the one normally given to a patient with no preexisting medical problems. An EMT is trained to follow strict guidelines and rules in giving the appropriate emergency care and transporting the patient to a medical facility.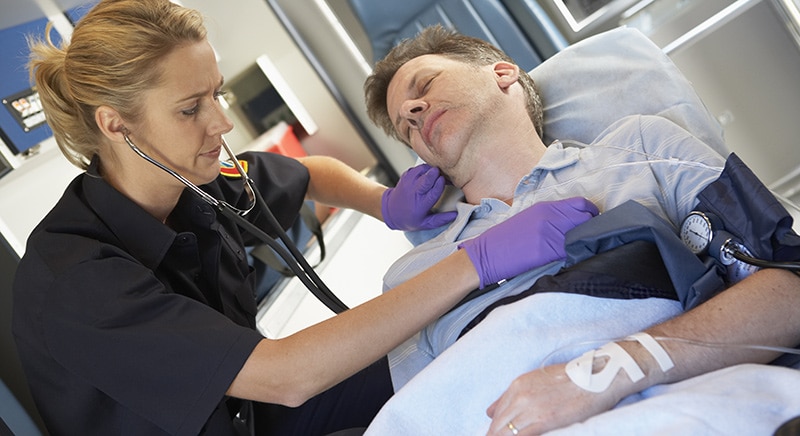 EMT Advanced Training
There are EMTs with advanced training who can  perform more difficult medical procedures. These are called paramedics, and they can sometimes treat  patients at the scene of the accident, if  minor injuries are involved, without transporting them to the hospital.
An emergency medical technician is also trained to use special equipment to secure the patient in the ambulance. EMTs usually work in pairs, as one EMT drives and the other stays with the patients inside the ambulance to monitor his or her vital signs and provide additional care if necessary.
The role of an EMT
The role of an EMT does not end upon arrival at the medical facility, as they also have to help transfer the patients to the emergency room and give a full report of their observation, as well as of the actions that they have taken. There are times when they may be required to provide additional treatment, even inside the emergency department at the hospital.
Another responsibility of an emergency medical technician is to check the equipment and replace the used supplies after each run, as well as decontamination of the ambulance if they have transported a patient with a contagious disease.
Everything presented so far represents general duties of an EMT
Specific responsibilities come with different levels of qualification and training.  EMT schools offer training according to four levels of qualification. The lowest level is EMT 1 or EMT Basic. These people are also called first responders, and they are trained to provide emergency care at a basic level. The next level is EMT Intermediate, or EMT 2 and EMT 3, and it is concerned with more advanced training, such as administering intravenous fluids, using manual defibrillators, or applying advanced airway techniques. The highest level, EMT 4 or EMT Paramedics,  refers to the most advanced prehospital care.
EMT schools provide the formal training required to become a certified emergency medical technician. Information about EMT schools is available on numerous web sites, and is usually divided into categories according to the training level of such caregivers.
https://www.unitekemt.com/wp-content/uploads/2018/05/emt-training-and-certification.jpg
436
800
Unitek EMT
https://www.unitekemt.com/wp-content/uploads/2017/08/unitek-emt-logo.svg
Unitek EMT
2012-03-13 06:36:32
2018-08-17 13:03:49
Emergency Medical Technician – Nature of the Work and Training