For one week each year, the third largest "city" in Nevada is Black Rock City, home to the Burning Man Festival, a weeklong, free-spirited gathering of approximately 68,000 people. The event takes place in the middle of Black Rock Desert outside of Reno — a remote location with no existing infrastructure or services. And yet, a first-class EMS system offering free, high-quality healthcare is available to serve participants; this year, about 3,500 people were treated. How does that happen?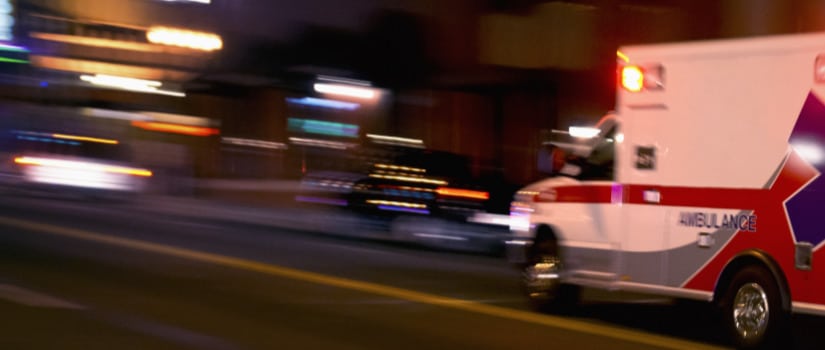 An expanded role for paramedics is a big part of the answer.
According to an article by Jason Busch in emsworld.com, for the past three years medical care at the Burning Man Festival has been delivered primarily by EMS providers from Humboldt General Hospital EMS Rescue, led by director Pat Songer, ASM, EMT-P. Bryan Bledsoe, DO, FACEP, FAAEM, medical director of MedicWest Ambulance and a professor at University of Nevada School of Medicine, has provided medical direction. What this team has been able to accomplish offers a model for EMS delivery that has implications for other, less exotic environments.
Because of the event's distance from established healthcare facilities – the closest hospitals are 150 miles away — Bledsoe says the EMS team decided to take a more global approach.
"Instead of just placing ambulances and first aid stations everywhere we decided we would develop an integrated emergency healthcare system that ranged from first aiders to board-certified emergency physicians," says Bledsoe. "We specifically wanted to use paramedics in an expanded role because they are already accustomed to the austere environment, independent thought, and the general mindset of the event medical and EMS leaders. As emergency physicians we saw the capability to safely expand their scope of practice to meet the needs of Burning Man."
The integrated system, which includes a fully functional emergency department with facilities for minor care, emergency care, and extended care, enables the EMS team to handle a high volume of patients. More than 600 patients were treated on the event's last day, making the Burning Man EMS one of the busiest emergency departments in the country that day.
"I think what I have learned from Burning Man — and I have been in EMS and healthcare for almost 40 years — is that the current healthcare system is broken," says Bledsoe. "At Burning Man we have looked beyond the constraints of conventional thought and protocol and tried to develop a healthcare system that is truly integrated from the first responders to the physicians. We have taken down numerous barriers between healthcare providers and eliminated turf battles. We try to ensure the patient gets to the level of provider most capable of managing their problem — and that is not always a physician."
Adds Mendiola, ""Our system has demonstrated that paramedics and other levels of EMS providers can effectively serve as physician extenders, helping to deliver appropriate care in a much more sustainable manner — while still being physician-led."
Sources: emsworld.com
https://www.unitekemt.com/wp-content/uploads/2018/07/emt-saves-patient-while-both-have-heart-attacks.jpg
350
825
Unitek EMT
https://www.unitekemt.com/wp-content/uploads/2017/08/unitek-emt-logo.svg
Unitek EMT
2013-11-21 19:26:39
2018-07-03 08:32:42
EMS Excellence Sprouts – in the Heart of the Desert