12 years of training prepared team for duty
There are risky patient transports. And then there are transports where the patient has an infectious disease that kills roughly half the people who contract it.
Wade Miles, interim director of Grady Hospital Emergency Medical Services in Atlanta, GA, has led a team that specializes in the transport of patients with dangerous communicable illnesses for over 12 years. And despite the fear that has swept the country since Ebola touched our shores, Miles tells Meagan Hurley of the Marietta Daily Journal that his team was not apprehensive about working with Ebola patients.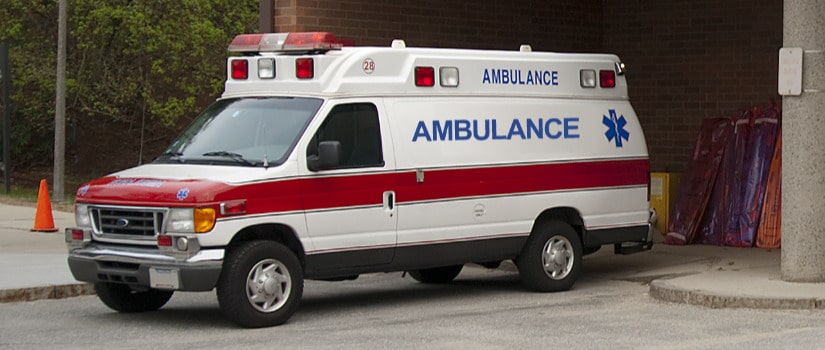 "We started the team 12 years ago, and the team wasn't specifically for Ebola, it was for any seriously communicable disease, but we did have Ebola on the radar, and other diseases like smallpox," Miles says. "So we've been preparing for it for 12 years. In our minds, we had already transported 12 Ebola patients because we do a practice one every year in training."
Miles and his team have successfully transported three Ebola patients to facilities in Atlanta, and that they are honored and prepared to help out further as needed.
"It's kind of like preparing for the Super Bowl and finally making it, you know?" Miles said. "You train, you do all your studying, you do everything you can to prepare yourself and your team and every time it's just training, but then you finally get the real patient. It was pretty flattering for all of us."
To prepare for an infectious disease like Ebola, Miles says the first step is education — knowing everything about the disease and how it is contracted and treated. Then tools and procedures are designed to protect personnel and the ambulance using CDC guidelines.
"We have a team medical director who oversees everything along with us," Miles says.
Although Miles handles the risk without evident stress, he admits that his wife and daughter were a little worried by the assignment, and that some of his friends were dumbfounded: "I got a few text messages from friends, you know, asking, 'Why would you ever agree to do something like that?' And my response was, 'I could've said no. We didn't have to do the transport, but somebody would have.' It might as well be the team that was trained for it."
Please read more if you're interested in a career as an EMT, or want to know about Unitek EMT Training Courses, or on what it takes to certify as an EMT.
https://www.unitekemt.com/wp-content/uploads/2018/07/ems-team-takes-ebola-patients-in-stride.jpg
350
825
Unitek EMT
https://www.unitekemt.com/wp-content/uploads/2017/08/unitek-emt-logo.svg
Unitek EMT
2014-10-30 05:49:16
2018-07-03 08:37:06
EMS Team Takes Ebola Patients in Stride