It seems like a no-brainer that the healthcare professionals who make first contact with a patient requiring immediate medical care would be conscientious about washing their hands. But a new study by the Robert Wood Johnson Hospital in New Brunswick, NJ, found that only 13 percent of emergency medical providers reported cleaning their hands before patient contact.
"What we found was a little concerning," said Dr. Josh Bucher, a resident at Robert Wood Johnson Hospital and one of the study's authors.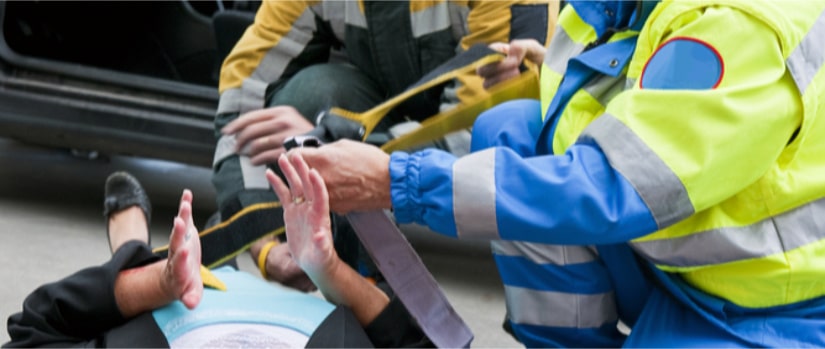 As reported on cbsnews.com, the study found that only one-third washed their hands after performing invasive procedures. Just 52 percent said they wore gloves with every patient contact although, as Bucher notes, "Gloves and hand-washing are supposed to be combined." According to Bucher, hand-washing should occur prior to touching a patient, after touching a patient, after contact with bodily fluids, and before and after invasive procedures — essentially, anytime a provider touches anything or anyone at all.
According to the Centers for Disease Control and Prevention, about one in every 20 hospital patients develops a healthcare-associated infection (an infection acquired while a patient is receiving care for other conditions), some of which lead to death.
The study, which is considered preliminary since it has not yet been published in a peer-reviewed journal, was administered through an online survey and distributed via email to national and emergency medical organizations. Nearly 1,500 people responded.
The study also found that:
Women and older EMTs are more likely to wash hands
Only 10 percent of respondents received blood-borne pathogens training
Having soap in an ambulance did not affect hand hygiene
Sources: cbsnews.com
https://www.unitekemt.com/wp-content/uploads/2018/07/hand-washing-rates-low-among-ems-providers.jpg
349
825
Unitek EMT
https://www.unitekemt.com/wp-content/uploads/2017/08/unitek-emt-logo.svg
Unitek EMT
2013-11-21 19:29:33
2018-07-03 09:46:54
Hand-Washing Rates Low among EMS Providers, Study Finds