A career in the EMS field is both exciting and challenging. But how does one get their foot in the door? In such a tight economy, it can be difficult to find a job. There aren't as many openings as there once was, and there are more applicants than ever. Luckily, EMTs and Paramedics are always in demand, and their skill and talent cannot be outsourced. The job market is still tough in any field, but there are steps you can take to set yourself apart from other EMT job applicants. One of the most important things you can do to bolster your EMT Training experience is to volunteer.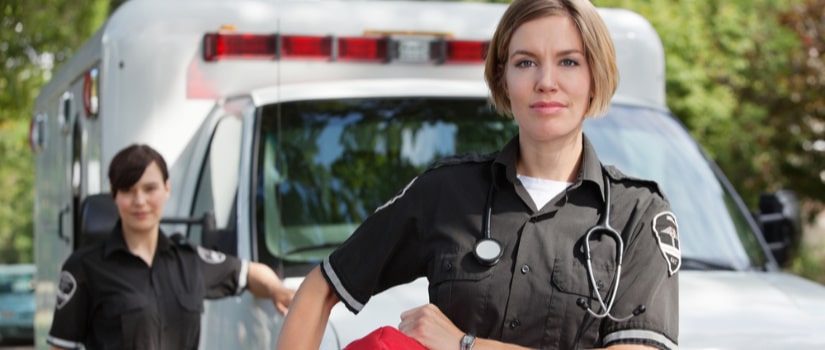 Seek out as many EMT volunteer opportunities as you can
Volunteering not only bolsters your resume and makes you attractive to prospective employers, it also enhances your EMT skills. If you are questioning how to become an EMT: practice, practice, practice. Getting hands-on EMT experience, and ultimately your EMT certification, is key. Employers want to hire EMTs who know what they are doing because they have done it before. A perfect EMT volunteer opportunity is Unitek Education's Trauma Sunday. The only EMT training event of its kind in the Bay Area, Trauma Sunday is an integral part of EMT Boot Camp* training at Unitek Education, and is also open to the public. People interested in entering the Emergency Medical Services Field are encouraged to watch Unitek Education EMT students in action. Spectators get to experience a real emergency response and air rescue simulation.
EMT Bootcamp
According to Unitek Education, Trauma Sunday is the ideal event "for all aspiring EMT's, police officers, firefighters, and doctors – this boot camp* is a great chance to gain valuable emergency response experience and bolster your resume."
If you want to add EMT volunteer experience to your resume, become an EMT in the future, or simply watch EMT scenarios to determine if it is the right career for you, Trauma Sunday is the chance to do so.
https://www.unitekemt.com/wp-content/uploads/2018/07/how-to-become-an-emt.jpg
350
825
Unitek EMT
https://www.unitekemt.com/wp-content/uploads/2017/08/unitek-emt-logo.svg
Unitek EMT
2013-09-13 06:16:25
2018-07-03 09:55:40
How to Become an EMT