California Governor, Arnold Schwarzenegger signed the AB 2917 bill into law and it is expected to create a great ripple of change through the emergency response industry. Proposed by the Assembly Majority Leader, Alberto Torrico (D-Newark), this law will require all emergency medical technicians (EMT) in California to get background checks among other requirements that will strengthen the system that governs emergency medical professionals.
The six primary points of AB 2917 include:
•Mandatory background checks through the Federal Bureau of Investigations and the California Department of Justice for individuals holding EMT certificates, seeking to recertify or to obtain certification.
•A statewide registry for paramedics and EMTs.
•Strengthen oversights on certification to prevent county-hopping.
•Reinforces the policies that create certification action for specific actions.
•Mandatory reporting by employers about disciplinary plans that are related to EMT practices.
•Mandates the state EMS to create a uniform set of standards governing the certification of EMTs, disciplinary actions and conditions.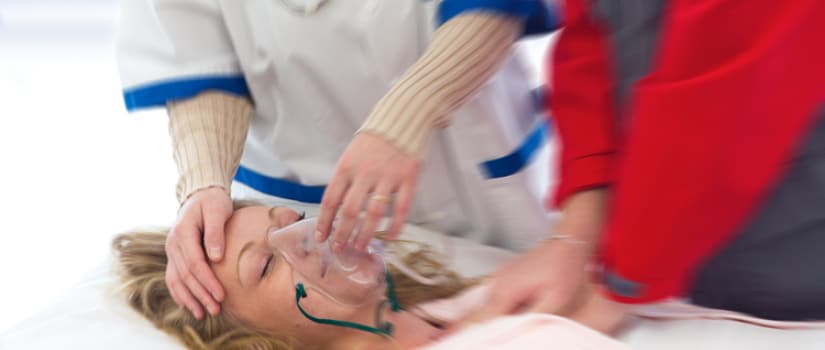 AB 2917 will help to weed out EMTs who are abusive or neglectful to patients. Most importantly, it will strengthen the system that EMTs work in, ensuring that they are qualified and have clean backgrounds. Emergency medical technicians go above and beyond, acting in crisis situations to save lives. However, care must be taken to ensure that those individuals are appropriate for the position and that the public is protected.
Protection from Double Jeopardy
AB 2917 is being embraced by fire fighters in part because it will end "double jeopardy discipline." This unfair practice allowed local and state EMS directors to impose discipline actions and duplicative penalties above and beyond the disciplinary actions imposed by the employer. These unfair practices will end with this new law.
Financial Impact
For the most part, the financial impact to counties and fire departments will be minimal. Background checks will usually be the financial responsibility of the EMT. Costs for background checks will be paid by the fire departments. Other expenses will be paid by the District and through other sources.
Personnel Impact
There will, of course, be some loss as individuals are identified through the process to be unqualified. As background checks reveal those with criminal records or past disciplinary issues, there will certainly be dismissals and a decrease in personnel. Fire departments are preparing for this there is no expectation of service interruption.
Morale Impact
The law has met a very positive response among emergency medical technicians and fire departments. It makes the system  fairer for the brave men and women who serve the public through the emergency response agencies. While some may be removed from service due to failure to report a criminal background or other disciplinary issues, most of the EMTs will be greatly benefited by the new laws and policies.
Public Impact
The public will benefit from AB 2917 because it will further ensure their safety. It will create a system that will minimize incidences of patient abuse and neglect and other unlawful activity. In short, the public will be safer.
https://www.unitekemt.com/wp-content/uploads/2018/07/major-changes-for-california-emergency-medical-technicians.jpg
350
825
Unitek EMT
https://www.unitekemt.com/wp-content/uploads/2017/08/unitek-emt-logo.svg
Unitek EMT
2012-03-13 06:20:40
2018-08-17 14:25:13
July 1, 2010 Marks Major Changes for California Emergency Medical Technicians