For the first time ever, a new bill, the Air Ambulance Medicare Accreditation and Accountability Act (S. 1407), is proposing tying Medicare reimbursements to national air ambulance safety standards.
U.S. Senators Maria Cantwell (D-WA) and Olympia J. Snowe (R-ME) came up with a major emergency management solution when they introduced the bipartisan bill to establish national safety standards for air ambulances based on state standards previously implemented by Washington state and Maine.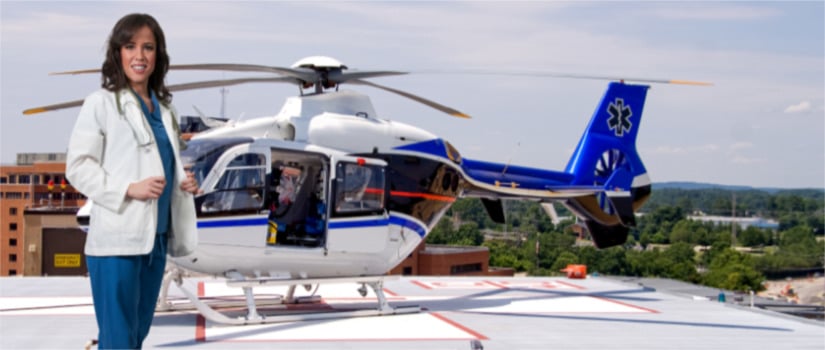 Senator Cantwell states that the legislation "Will ensure safer interstate transport of patients by extending to all 50 states the same high safety standards Washington currently meets."
The new legislation was drawn up because of national concerns about air ambulance safety, particularly in the Washington state area.
According to a press release on Senator Maria Cantwell's website, "From 2003 to 2008, there were 85 air ambulance accidents and 77 fatalities nationwide and 2008 was the deadliest year with 29 fatalities. In 2009, the National Transportation Safety Board (NTSB) examined the alarming number of air ambulance crashes and the underlying economics of air ambulance services, and provided 21 recommendations including the establishment of Medicare accreditation of air ambulances, consistent with Medicare mandatory accreditation of other health providers."
Further, Washington state residents living in rural and underserved areas depend on air ambulance transportation to access emergency medical services. For Washington, Idaho, Montana, and Alaska, the Seattle-based Harborview Medical Center is the only Level 1 Adult and Pediatric Trauma Center in the region, and patients are routinely transferred between these surrounding states. This act will make the interstate transport of patients safer by having all states meet the same high safety standards as Washington.
The act will do three main things:
Restructure the reimbursement system to more accurately reflect investments in safety
Ensure there is a strong incentive in place for safety improvements nationwide
And help Washington state air ambulances maintain their high standard of care
Under S. 1407, the Secretary of Health and Human Services (HHS) is directed to set safety standards within one year of enactment and will reimburse only to accredited air services within two years of enactment.
This act is a huge step forward in our nation's efforts to improve emergency management on a wide scale. Emergency air will become safer as a result.
https://www.unitekemt.com/wp-content/uploads/2018/07/new-air-ambulance-national-standards.jpg
350
825
Unitek EMT
https://www.unitekemt.com/wp-content/uploads/2017/08/unitek-emt-logo.svg
Unitek EMT
2012-04-03 00:00:00
2018-07-03 11:05:14
New Air Ambulance National Standards