Md. county builds $50M EMS center
At the dedication of the county's new 110,000 square-foot EMS center, local officials in Harford County, Maryland observed how "public safety often gets put on the back burner," and how local emergency response systems tend to go unnoticed — until they are needed. And so it was with justifiable pride that the officials dedicated the county's new $50 million Emergency Operations Center on Nov. 10.
Writing in The Aegis, Allan Vought reports, "Council President Billy Boniface, a volunteer fireman in his pre-council days, said the council had reservations about trying to undertake such an expensive project during a downturn in the economy, but likewise noted 'a core responsibility of local government is providing public safety service.'"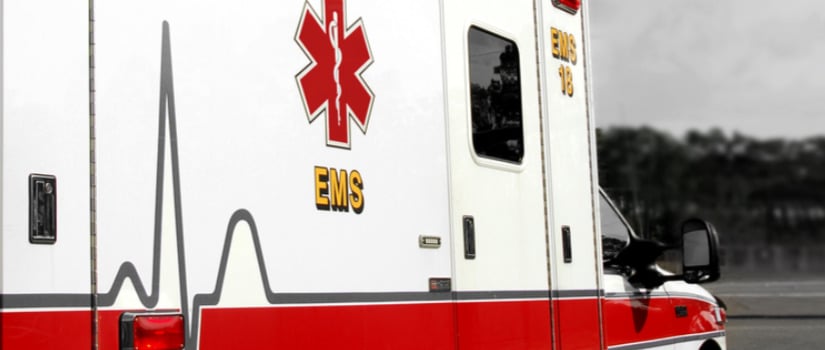 According to Vought, the facility includes a large main situation room twice the size of the one it is replacing; a rumor control center to receive calls from concerned citizens during an emergency and to monitor social media; a large training room; a police, fire and EMS radio room, which takes up much of the second floor; and offices for both the Fire and EMS Association and the Harford EMS Foundation, which operates the county's paid ambulance service. Officials note that it is the first time both county emergency operations and the volunteer service leadership will be under the same roof.
"In 20 years [the life of the bonds sold to build the project] I hope this pays dividends and I believe it will," Boniface added.
Vought writes, "Everyone who toured the two-story, 110,000 square foot building following the ceremony seemed to agree that it will place Harford in the forefront of emergency operations as it is occupied over the next few weeks and months."
The EMS community at large — as well as the public it serves — can only hope that Harford County might serve as a model for other local governments as they assess their present and future emergency response needs.
Read the full article at: ems1.com
https://www.unitekemt.com/wp-content/uploads/2018/07/new-facility-puts-first-responders-first.jpg
350
825
Unitek EMT
https://www.unitekemt.com/wp-content/uploads/2017/08/unitek-emt-logo.svg
Unitek EMT
2014-12-04 06:16:58
2018-07-03 11:06:35
New Facility Puts First Responders First