Balance, good writing bring 'Sirens' to life
A new sitcom on USA Network about three Chicago EMTs shows promising signs of life, writes paramedic Mike Rubin in EMSWorld.com.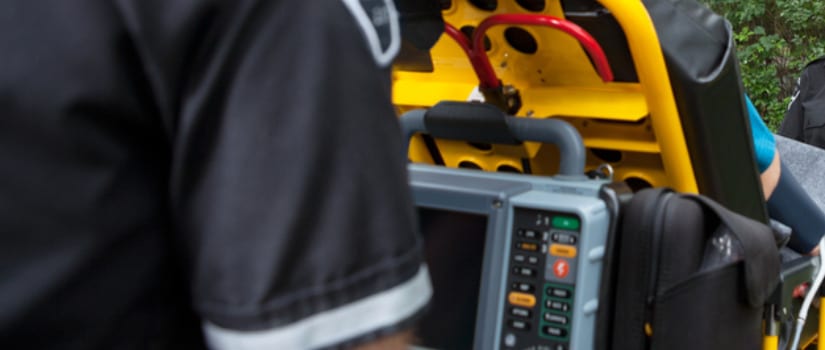 Produced by Dennis Leary, Sirens is an adaptation of a 2011 British series about London's ambulance service. The program debuted on March 6, and Rubin was relieved to find that Sirens was not "Rescue Me with an extra helping of bathroom jokes."
"Sirens is unique among EMS-themed sitcoms," Rubin writes, "– engaging and subtly funny, without underlying sensationalism or pathos." The characters, plot lines, and clowning around evidenced in the program's first night are standard comedic fare (although Rubin notes that "obligatory references to, and comparisons of, male genitalia are less gratuitous than they might have been"), but Rubin believes the show manages to balance the requirements of situational comedy with an appreciation for the professional challenges faced by EMTs.
Yet, Rubin writes, "None of this means Sirens is occupationally accurate. We never see CPR when the crew responds to a cardiac arrest, and we wonder how Johnny can spend several minutes on scene, post-arrest, chatting with his girlfriend while his patient awaits transport."
Despite the liberties taken with the realities of emergency medical services, Rubin believes that "Hollywood has no obligation to portray our industry accurately. It's hard to imagine how any attempt to do so would be entertaining enough to sustain corporate sponsorship. On-the-job scenarios we insiders find funny often involve tragedy trumped by absurdity — a hard sell to Nielsen audiences raised on laugh tracks. Plus there are too many times when we're not doing anything."
Sources: emsworld.com
https://www.unitekemt.com/wp-content/uploads/2018/07/new-sitcom-on-emts-gets-thumbs-up.jpg
350
825
Unitek EMT
https://www.unitekemt.com/wp-content/uploads/2017/08/unitek-emt-logo.svg
Unitek EMT
2014-03-13 20:39:06
2018-07-03 11:08:55
New Sitcom on EMTs Gets Thumbs-up