Tragedy and devastation were not the only storylines born from the Moore, Oklahoma tornado. There were also the tales of bravery and compassion by the people who were compelled to help. From the medically-trained storm chasers, to the EMTs who traveled from across the country to help – the will of first-responders and volunteers is as strong as any natural disaster.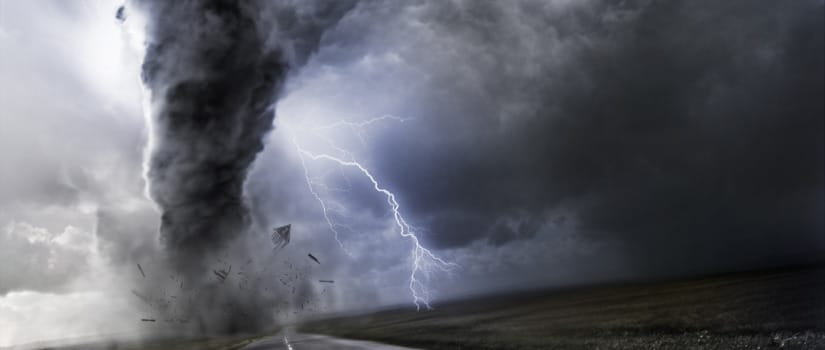 The Pre-Responders
Say what you will about storm chasers, but they are often in the position to be the first to help in an emergency. The highly regarded ones are not merely thrill-seekers; they are gathering information that helps warn people, and they are ready to help. Take Ben MacMillan, who used his EMT training to save 15 people from the rubble, or Warren Faidley, an extreme weather journalist, who got his EMT certification so that he could help in the wake of these storms. Even the amateur storm chasers, like Jeremy Holmes, were ultimately there to help. "As soon as we knew the town was being ripped apart, we went," Holmes said. "I helped carry people in on makeshift stretchers and listened for screams."
EMTs from Everywhere
The day after the tornado, Philadelphia EMTs Bryan Elwell and James Smith drove 25 hours to Moore, Oklahoma, to help. They donated their time, money, and expertise, and solicited donations from their community. "The community has been unbelievable. They didn't think twice about dropping off water, food, granola bars, and other items so we can drive straight through," Elwell said.
Other EMTs from across the country also traveled to Oklahoma, and area EMT departments donated resources to the help the victims. And these efforts are not without risk; the aftermath of a tornado is filled with dangers, not just for the residents but for the rescue workers as well. "I'm not sure what we will encounter when we arrive," Elwell added. "But we just want to help any way we can."
People (and Pets) Coming Together
For Sheri Nickel, an EMT from Shattuck, Oklahoma who is studying to be a paramedic, she'll never forget her first experience with a natural disaster. "I witnessed stuff that I have heard about in the classroom but have never seen before, such as the triage center," she said, "You can listen to a teacher talk about it all day long, but to witness and experience it firsthand just helps to set it in your mind."
Nickel and her team also saw something beyond the destruction – people coming together. One of Nickel's fellow EMTs, Marty Graham, recalled the donations that came pouring in, and the volunteers of all kinds working together: "One of the staging areas we were at was also a collection point for some of the animals and it was neat to see their operations and what they had organized with the veterinarians and volunteers helping tend to these pets," he said. "They were showing me the animals that they knew were going to be able to go home because they had a chip in them. They could just read the chip and find out all their information, it was just a matter of getting in contact with the owners. And for those without a chip, they were using Facebook and social media to help reunite them with their owners."
Sources: USA Today, KJRH, The Daily Beast, Woodward News
https://www.unitekemt.com/wp-content/uploads/2017/08/unitek-emt-logo.svg
0
0
Unitek EMT
https://www.unitekemt.com/wp-content/uploads/2017/08/unitek-emt-logo.svg
Unitek EMT
2013-05-29 18:05:48
2018-07-17 09:20:35
Rising to the Occasion in the Wake of a Tornado