If you are considering a career in the Emergency Medical Services (EMS), you have come to the right place. This post will explore the pros and cons of EMS training. The Emergency Medical Services field is growing rapidly right now. It is an exciting time to be an Emergency Medical Technician. But even on a personal, day-to-day level, EMS is an exciting career field. EMS professionals provide care to patients in their most urgent time of need. Providing this type of urgent and immediate care is very rewarding. People in the EMS field do have routine work as well, but it is often minimal. The exciting part is being dispatched on a call, because no one ever really knows what to expect. If you are looking for a dynamic workplace, an avenue in which to serve the community at large, and are both physically and mentally fit, EMS training, and a career in EMS may be perfect for you.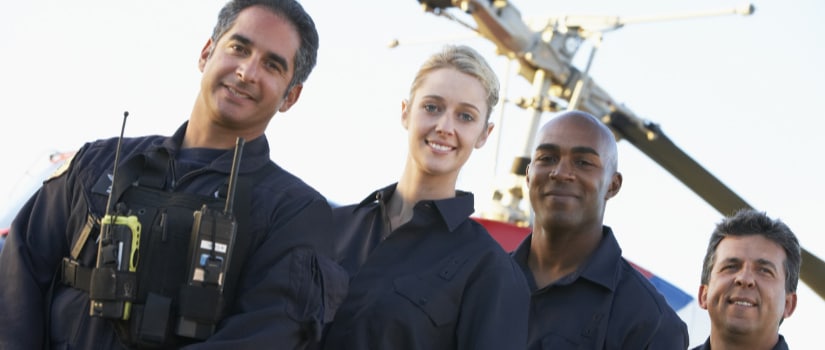 Dynamic workplace – The EMS field is one of the most dynamic workplaces there is. Every call is different. Every scene is new. Every patient is unique. As an EMT, you will never be bored at work because work is never the same from day to day. An EMS career truly dynamic.
Service to the community – Being in the EMS is being in service to the community. Everyone calls 911 during an emergency; Everyone calls you. As an EMT you have the duty to serve them to the best of your ability. Many EMTs say this is the most rewarding aspect of their career. EMTs live and breathe to serve others, and get paid for it. Service is of the upmost importance in the EMS field.
Physical and mental fitness – Working in EMS is by no means a desk job – you are constantly on the go, and because of this, physical fitness is paramount to stellar job performance. Mental health is also extremely important. More often than not, you will be meeting people in great distress. You will have to remain calm yourself, in order to help your patients calm down. You will also be called to some horrific scenes. It is hard for anyone to witness tragedy, but EMS personnel are faced with it more than most, and have to cope with it in healthy and productive ways.
In conclusion, a career in the Emergency Medical Services can be a rewarding life's work. There are many fields to go into once entering the EMS: ambulance personnel, Fire or Police Departments, the military, hospitals that offer EMS care, the possibilities are limitless. After you complete your EMT training, you can decide where you want to take it and what you want to do.According to research by the National Registry of Emergency Medical Technicians, EMS providers are some of the happiest people in their jobs (NREMT, 4/2013 https://www.nremt.org/nremt/about/becomeInvolvedInEMS.asp). Going into the EMS field is both an accomplishment and a promise. It is an accomplishment because EMS testing and regulations require dedication on the part of the student. It is a promise because people in the EMS are the first responders to emergencies, and being in the EMS is a promise to society that you will be there for them in a time of need.
Next steps – If serving the community in a dynamic and ever-changing workplace sounds compelling, a career in the EMS field would probably be a good fit for you. Unitek Education is a premier provider of accelerated EMT training. Learn more about what it takes to be an EMT: call 888-790-1458 for information or to register for the hottest EMT Boot Camp* in California now!
https://www.unitekemt.com/wp-content/uploads/2017/08/unitek-emt-logo.svg
0
0
Unitek EMT
https://www.unitekemt.com/wp-content/uploads/2017/08/unitek-emt-logo.svg
Unitek EMT
2013-09-13 06:21:56
2018-07-17 10:12:40
Who Should Consider an EMT Career?