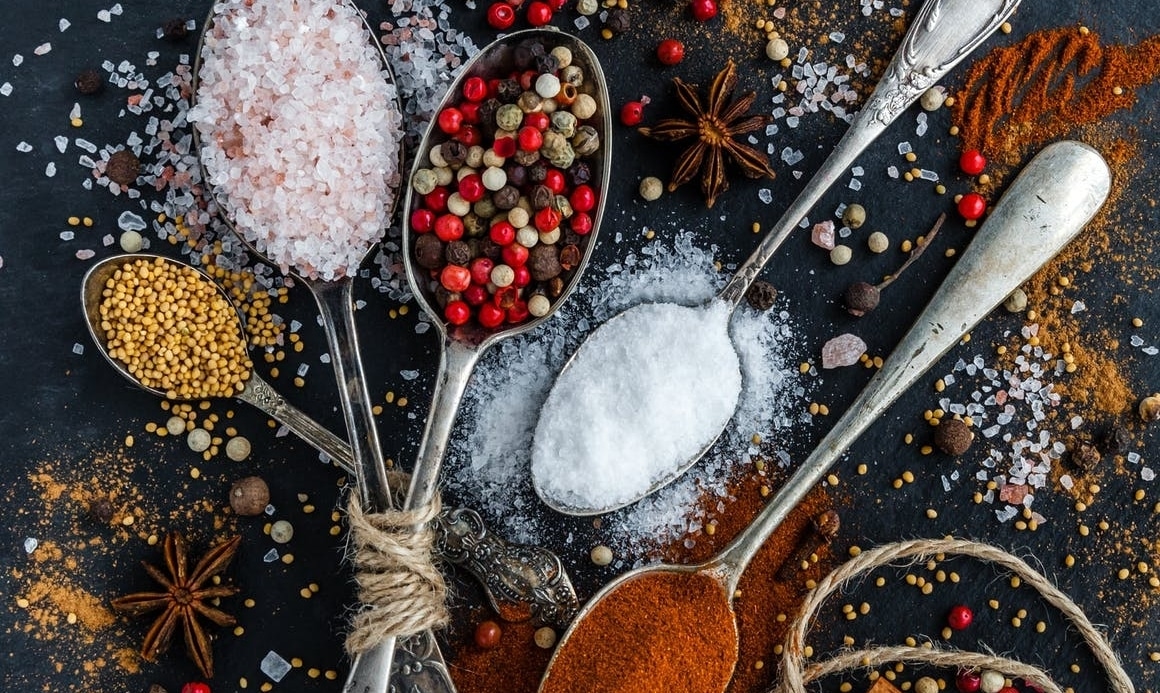 It's that time of year again! As we reach the grand finale of the holiday season—not to mention the end of 2018—many people will probably indulge in some delicious food. While you shouldn't deprive yourself, it can be helpful to pair rich dishes with a few healthier ones. We think this particularly applies to EMS personnel, as they need to keep their energy up when responding to calls and helping others.
Below we've compiled a list of healthy-yet-delicious recipes with the help of one excellent source: The Food Network!
Read on, and indulge smartly with us.
10 Recipes for the Holiday Season
1. Green Bean Casserole: "A slimmed-down version of this classic offers the creamy mushroom flavor and sweet tang of onion you expect, with 60 percent fewer calories and 80 percent less fat."
2. Mushroom-Stuffed Pork Tenderloin: "Stuff a pork tenderloin with a savory mix of mushrooms and bacon and roast to perfection—no one will guess that it's a healthy holiday main dish."
3. Eggplant Ricotta Bites: "Lightly breaded eggplant is sautéed instead of deep-fried, giving it crunch without excess oil. It's then topped with ricotta and tomatoes for an eggplant Parmesan-inspired appetizer with much less fat."
4. Whole-Wheat Spaghetti with Swiss Chard and Pecorino Cheese: "Giada's meatless pasta dish gets a big punch of flavor from Kalamata olives, tomatoes and sautéed greens. It's ready in 40 minutes and makes an easy vegetarian main dish or accompaniment to meat, fish or chicken."
5. Winter Fruit Salad: "Guests are likely to bring cookies to share, so finish your holiday dinner with this jewel-toned winter fruit salad in lieu of a traditional dessert. It's full of winter fruit favorites like pomegranate, orange, mango and kiwi."
6. Roasted Brussels Sprouts with Pomegranate and Hazelnuts: "Roasting Brussels sprouts brings out their nutty flavor; Bobby adds pomegranate seeds, orange zest and toasted hazelnuts to his roasted sprouts for a perfectly festive side dish."
7. Low-Fat Eggnog: "What's better than sipping on eggnog by the fireplace? Sipping our lower-cal version, made with lowfat milk flavored with fragrant citrus zest, vanilla beans and bourbon."
8. Avocado-Feta Dip: "Feta cheese is a lower-fat choice with a very bright flavor. A little bit goes a long way in this fresh, green dip."
9. Eggplant Caponata: "Food Network Magazine's jewel-toned eggplant dish makes a beautiful addition to the holiday table, whether as a side dish or appetizer, served with toasted bread."
10. Roasted Fennel with Charred Tomatoes, Olives, and Pecorino: "The flavor of fennel marries well with the Mediterranean flavors of slightly charred tomatoes, meaty Kalamata olives, and crystalline bursts of earthy, aged Parmesan cheese."
About Unitek EMT and EMT Training
Before you leave to fulfill your holiday plans, we also wanted to take a quick moment to tell you about Unitek EMT. If you're not familiar with us, Unitek EMT strives to prepare aspiring Emergency Medical Technicians by providing them with an accelerated EMT program. Seasoned professionals educate our students through a combination of traditional learning, simulation training, and workshop-style classes.
Additionally, we offer a program with several variations to better accommodate our students. These include a 14-Day Boot Camp1 at our Fremont Campus in Northern California, and a modified version of the Boot Camp at our facility in Chandler, Arizona. If you'd like more information, please contact us toll free at 888-790-1458.
Have a safe and happy holiday season, everyone!
1 Our 14-Day EMT Program in AZ and the 14-Day on-ground portion of the EMT Program in CA are taught in an intensive "boot camp" style, to simulate the fast pace of work expected on the job as an EMT. The California EMT Program also includes online instructional hours.
https://www.unitekemt.com/wp-content/uploads/2018/12/Healthy-Yet-Satisfying-Meals-for-EMS-Workers-Holiday-Edition-2-e1544559508315.jpg
693
1160
Alyssa Jordan
https://www.unitekemt.com/wp-content/uploads/2017/08/unitek-emt-logo.svg
Alyssa Jordan
2018-12-19 05:15:53
2018-12-11 13:23:03
Healthy Yet Satisfying Meals for EMS Workers (Holiday Edition)