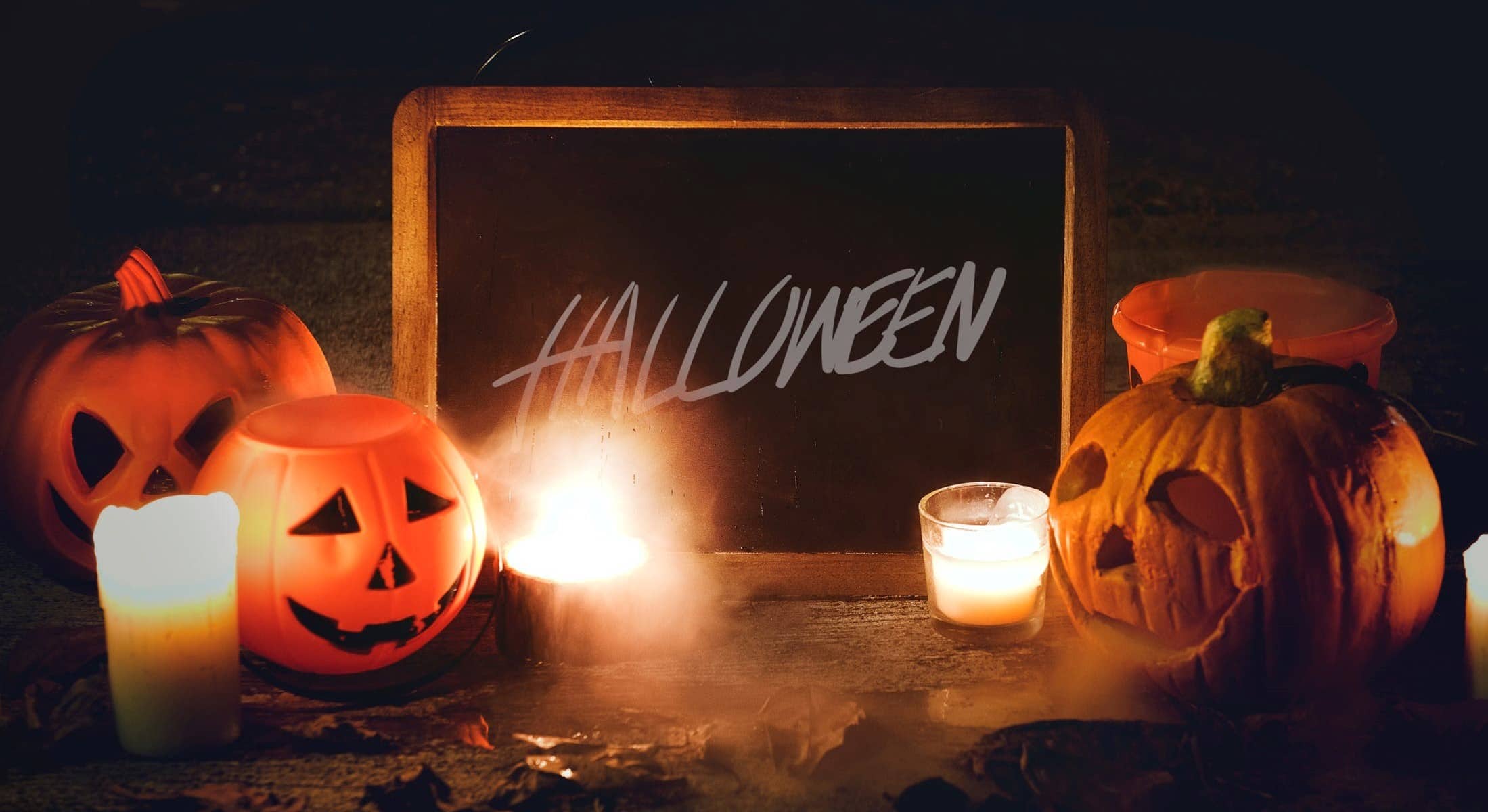 In honor of the holiday, we'd like to wish you all a Happy Halloween and deliver a spooky blog post! It goes without saying that safety comes first—we can only imagine what kind of calls EMS personnel have received on Halloween—but it can be a lot of fun to celebrate the holiday, and we thought we'd kick things off by delving into a few Halloween destinations.
Because our EMT program is based in California and Arizona, we're including three eerie haunts for each state. So put down those decorations and check out our list, if you dare…
1. The Winchester Mystery House: According to Wikipedia, the Winchester Mystery House is "a mansion in San Jose, California, that was once the personal residence of Sarah Winchester, the widow of firearm magnate William Wirt Winchester." The infamous house is primarily known for its architectural oddities and total lack of any master building plan.
This is apparent when you consider the staircases that lead to the ceiling, the doors that go nowhere, and the windows that overlook other rooms. Apparently, many have claimed that the mansion is haunted by the ghosts of all those killed with Winchester rifles. If your curiosity is piqued, regular tours are hosted for a price that generally ranges from $20-$49. A Halloween Candlelight Tour is currently being offered as well!
2. The 60-Acre Corn Maze: Many of us like to celebrate with candy, decorations, or themed parties (horror films are another favorite, of course). However, if you're looking for a little something extra—and you're the adventurous type that enjoys a challenge—the corn maze in Dixon, California might be right up your alley!
Designed and crafted by Cool Patch Pumpkins, this corn maze is world-renowned for its sheer size. Guests will need a map and likely several hours to complete this choose-your-own adventure game. The maze costs $15 per person, though children 5 and under will receive free admission. Note to parents: All minors must always be accompanied by an adult while in the maze.
3. The Queen Mary: In the past, the Queen Mary has served as a luxury ship and a World War II ferry ship. Now, it is a floating hotel and a travel destination. Did we mention that numerous guests have reportedly heard rattling chains along with unusual voices? The Queen Mary's many attractions include self-guided exhibits as well as guided tours, such as Glory Days, Haunted Encounters, and Paranormal Tours.
At this time, they are currently offering several Halloween-themed packages. If you'd like a tour, you might want to buy tickets for "Dark Harbor" before its closing date on November 2, 2018. Now, for the really brave ones, they also provide the "Stay Aboard" option during Dark Harbor…
Because there are so many packages at the Queen Mary, it's best to consult their website for specific ticket prices or passports.
4. Fear Farm & Phoenix Haunted Hayride: Fear Farm puts on quite a show for their guests with themed haunted houses and a haunted hayride. This year, the themes are Slaughterhouse, Undead, The Bunker: Area-X, Legends: The Witch, and Fallout. With this range of themes, it looks like there's something for everyone!
Regarding cost, general admission starts at $27.99, and fast pass/skip the line upgrades run $10-$20 extra. Note to parents: The website notes that the event may be too intense for young children, and it is not recommended for children under the age of 12.
5. 13th Floor Haunted House: According to an article by ABC15 in Arizona, the company behind Fear Farm is behind this theatrical haunt as well. Located in northwest Phoenix, it features two haunting experiences: The Possession and In the Shadows. Overall, the world-famous attraction revolves around superstitions for 13th floors.
In fact, the 13th Floor Haunted House website states that, "based on an internal review of records, the Otis Elevators company estimates that 85% of the buildings with their elevators do not have a named 13th Floor." Regarding cost, general admission starts at $27.99, and fast pass/skip the line upgrades run $10-$20 extra.
There is also the "Blackout" option for $29.99 with the fast pass upgrade still running $20 extra. Blackout means that you and your friends will have one glow stick while in total darkness! Note to parents: The website notes that the event may be too intense for young children, and it is not recommended for children under the age of 12.
6. Spooktacular Mini Golf: Looking for family fun without the scare? In Mesa, Arizona, you'll find "Spooktacular Mini Golf," a course that undergoes a ghostly transformation during the Halloween season. We'll give you this teaser from their website:
"Spooktacular Golf is fun for the whole family and it makes a great annual Halloween outing! While playing on our spooky miniature golf course, be sure to avoid stepping through one of the many graveyards! Our 18-hole course is full of spooky and festive decorations."
Admission is the standard golf rate, which means there's no additional cost for Spooktacular Golf. Pay $9.99 for adults and $7.99 for kids to experience this fun event!
A Quick Overview of Unitek EMT
Before you embark on your Halloween festivities, we also wanted to take a quick moment to tell you about Unitek EMT. If you're not familiar with us, Unitek EMT strives to prepare aspiring Emergency Medical Technicians by providing them with an accelerated EMT program. Seasoned professionals educate our students through a combination of traditional learning, simulation training, and workshop-style classes. Students also receive real-world experience through a clinical rotation or simulation.
Additionally, we offer a program with several variations to better accommodate our students. These include a 14-Day Boot Camp1 and an Expanded Online Hybrid at our Fremont Campus in Northern California. We also offer a modified version of the Boot Camp at our facility in Chandler, Arizona.
If you'd like more information, please contact us toll free at 888-790-1458.
Have a safe and happy Halloween, everyone!
1 Our 14-Day EMT Program in AZ and the 14-Day on-ground portion of the EMT Program in CA are taught in an intensive "boot camp" style, to simulate the fast pace of work expected on the job as an EMT. The California EMT Program also includes online instructional hours.
https://www.unitekemt.com/wp-content/uploads/2018/10/Spooky-Places-You-Can-Visit-for-Halloween-from-Unitek-EMT.jpeg
1200
2199
Alyssa Jordan
https://www.unitekemt.com/wp-content/uploads/2017/08/unitek-emt-logo.svg
Alyssa Jordan
2018-10-31 05:15:02
2018-10-31 10:05:14
Spooky Places You Can Visit for Halloween