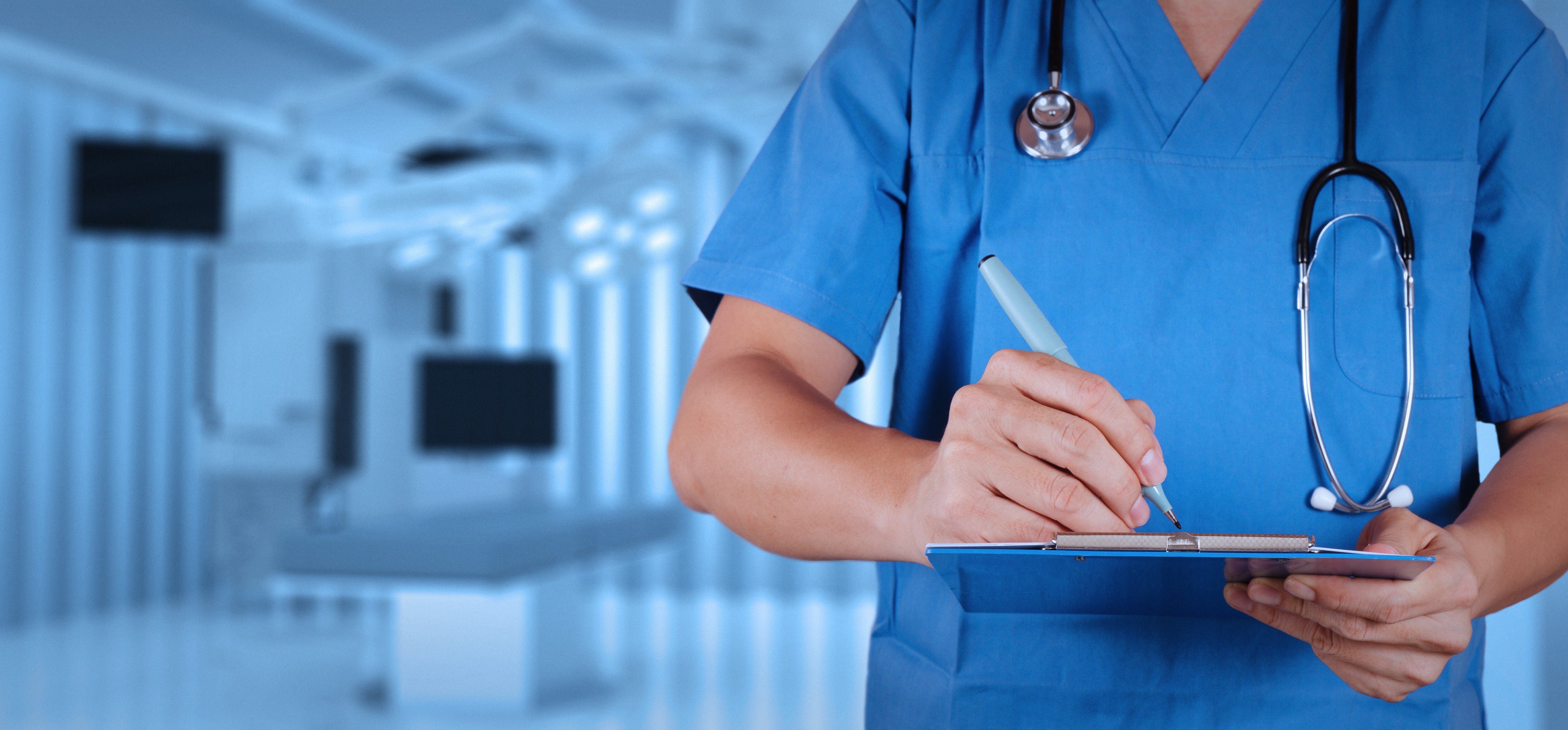 Now that it's officially flu season, we'd like to delve into the importance of the flu vaccine. Not only can the flu be highly contagious, but it can prevent you from partaking in daily activities and can even cause serious health complications. As you can imagine, flu season greatly affects EMS personnel.
In January 2018, MedStar ambulance calls in the Dallas-Fort Worth area saw about a tenfold increase in flu-related calls.1 According to an article from Dallas News, last November garnered an average of 1.8 flu-related calls per day for MedStar. In January, they skyrocketed to 19.5 flu-related calls per day.1
Every year, the Centers for Disease Control and Prevention (CDC) advises most people to get the flu vaccine. Below, we've taken information directly from their website to answer why, how, what, and who!
Why Vaccination for the Flu
According to the CDC, influenza is a "potentially serious disease that can lead to hospitalization and sometimes even death." While it's important to keep in mind that every flu season is different, and people can be affected quite differently, millions of people still get the flu every year. Additionally, the CDC states that "hundreds of thousands of people are hospitalized and thousands or tens of thousands of people die from flu-related causes every year."
Seeking out the current, seasonal flu vaccine is the best way to help protect yourself against the flu. Again, the CDC reports that vaccination has been shown to reduce the risk of flu illnesses, hospitalizations, and "even the risk of flu-related death in children." Obviously the vaccine cannot ensure absolutes, but it is generally one of the best steps most people can take to protect themselves.
How Flu Vaccines Work
If you're wondering how flu vaccines work, the answer has to do with antibodies! Flu vaccines cause antibodies to develop approximately two weeks after the vaccination. Basically, the antibodies provide protection against infection with the viruses that are in the vaccine. For instance, the seasonal flu vaccine aims to protect individuals from the influenza viruses "that research indicates will be most common during the upcoming season."
What Kinds of Flu Vaccines
On the CDC's website, they state the following:
"CDC recommends use of any licensed, age-appropriate influenza vaccine during the 2018-2019 influenza season, including inactivated influenza vaccine [IIV], recombinant influenza vaccine [RIV], or live attenuated influenza vaccine (LAIV). No preference is expressed for any influenza vaccine over another. Both trivalent (three-component) and quadrivalent (four-component) flu vaccines will be available."
Who Should Get Vaccinated
The CDC recommends that everyone 6 months of age and older acquire a flu vaccine every season. Influenza vaccination is critical for those who are at high risk of serious health complications. On their website, the CDC has compiled a list called "People at High Risk of Developing Flu-Related Complications." They've also put together this helpful article: Who Should Get Vaccinated Against Influenza.
Now, you may be wondering, who should not get vaccinated for the flu? It's important to note that different flu vaccines are approved for different age groups. Additionally, certain vaccines are not recommended for some groups. Determining factors can include a person's age, health, and allergies. For more information about this, please revisit the link provided above: Who Should Get Vaccinated Against Influenza.
About Unitek EMT
Unitek EMT strives to prepare the Emergency Medical Technicians of tomorrow by providing them with an accelerated EMT program. Seasoned professionals educate students through a combination of expert lectures, applied training, and workshop-style classes. Students will receive real-world experience through a clinical rotation or simulation.
Additionally, we offer a program with several variations to better accommodate our students. These include a 14-Day Boot Camp2 and an Expanded Online Hybrid at our Fremont Campus in Northern California. We also offer a modified version of the Boot Camp at our facility in Chandler, Arizona.
To speak with a school representative, please contact us toll free at 888-790-1458.
1  https://www.dallasnews.com/news/public-health/2018/01/21/medstar-sees-10-fold-increase-flu-related-ambulance-calls
2  Our 14-Day EMT Program in AZ and the 14-Day on-ground portion of the EMT Program in CA are taught in an intensive "boot camp" style, to simulate the fast pace of work expected on the job as an EMT. The California EMT Program also includes online instructional hours.
https://www.unitekemt.com/wp-content/uploads/2018/10/Unitek-EMT-Reports-on-the-Importance-of-the-Flu-Vaccine-.jpg
3259
7000
Alyssa Jordan
https://www.unitekemt.com/wp-content/uploads/2017/08/unitek-emt-logo.svg
Alyssa Jordan
2018-10-17 05:15:17
2018-10-10 15:28:00
The Importance of the Flu Vaccine