In the United States, Advanced Cardiac Life Support (ACLS) guidelines were first established by the American Heart Association. Since the 1970s, they have been continuously updated to reflect current practices and techniques. ACLS generally refers to a number of clinical interventions for the immediate treatment of cardiac arrest, stroke, and other medical emergencies.
You may be asking yourself, what's the difference between Basic Life Support (BLS) and ACLS? The answer lies in their very names—BLS covers the basic steps in stabilizing a patient. The ultimate goal of the responder is to stabilize the victim until they can be taken to a hospital. BLS primarily includes techniques like cardiopulmonary resuscitation (CPR), and does not require drugs or invasive procedures.
ACLS, on the other hand, utilizes several advanced techniques, such as starting an IV, reading electrocardiograms, and administering life-saving drugs. While BLS is typically a pre-requisite for ACLS, most ACLS courses only take about 12 hours to complete. Comparatively, BLS training takes about 4 hours to complete. When choosing one of these valuable courses, it is important to consider your goals and your desired employment. For instance, ACLS training is vital for healthcare professionals that must respond to cardiovascular emergencies.
Advanced Cardiac Life Support
At Unitek EMT, we offer a myriad of continuing education courses. Advanced Cardiac Life Support is one of the continuing education courses in our roster. It is intended for healthcare personnel who must work as a team to increase survivability in cases of cardiac arrest, acute coronary syndrome (ACS), and stroke events. With an emphasis on innovative science and trailblazing research, our ACLS course will provide students with the skillset they'll need to save lives. In those moments, every second counts—one moment can mean the difference between life and death.
Despite the comprehensive curriculum, this continuing education course only lasts for two days, or approximately 12 hours (the "update" course lasts for about 6 hours). Our instructors are currently ACLS American Heart Association instructors as well. Additionally, successful participants will receive certification through an ACLS course completion card. It's important to remember that the card is only valid for two years.
Initial skills assessments will include the following:
• EKG rhythms and dysrhythmias
• Pharmacodynamics for common ACLS drugs
• Performance of quality CPR and BVM ventilations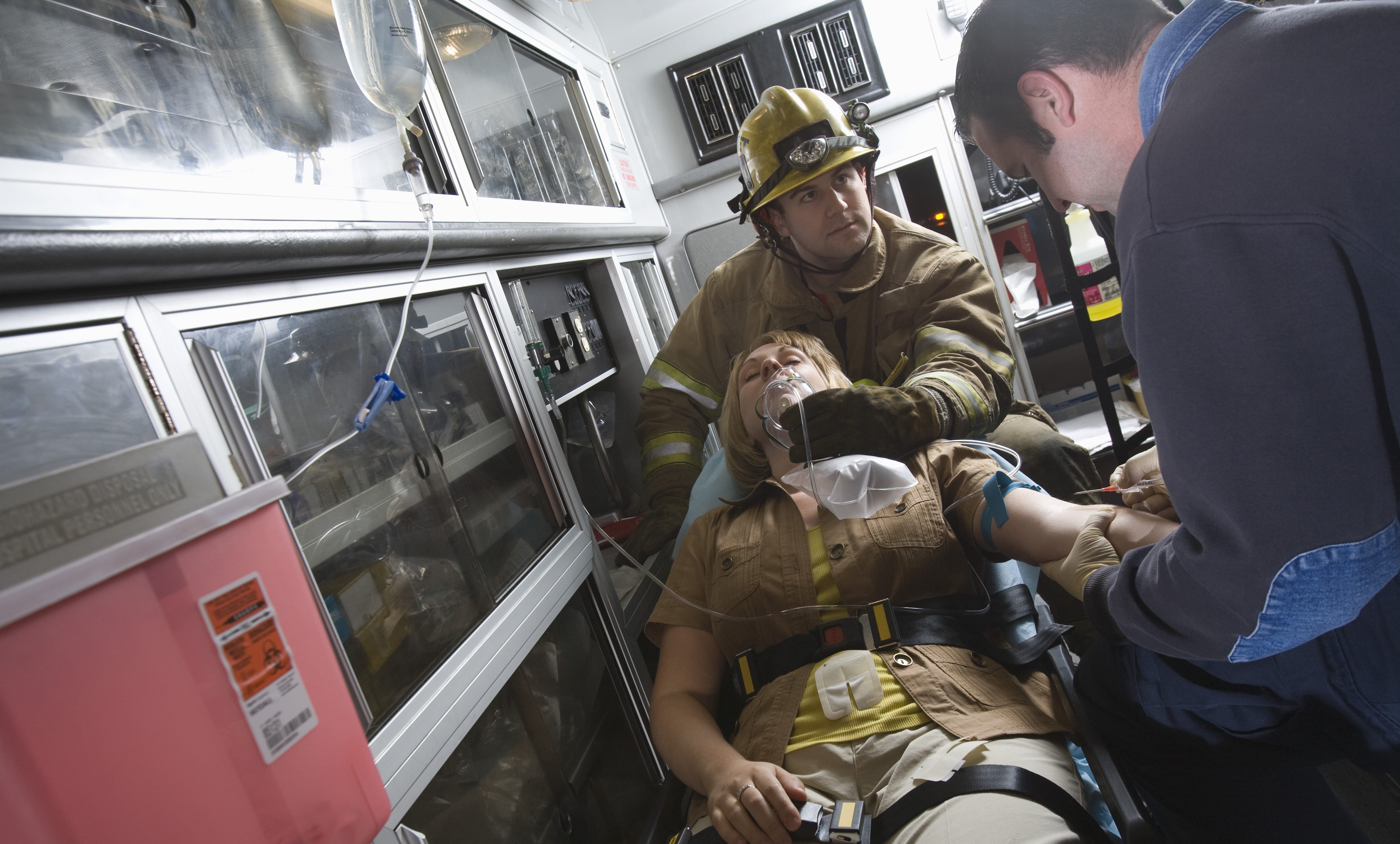 Unitek EMT's ACLS Course Outline
+ Lesson 1: Life Is Why
+ Lesson 2: Science of Resuscitation
+ Lesson 3: Systematic Approach
+ Lesson 4: High Quality BLS
+ Lesson 5: Airway Management
+ Lesson 6: Acute Coronary Syndrome
+ Lesson 7: Acute Ischemic Stroke
+ Lesson 8: Team Dynamics
+ Lesson 9: Megacode
+ Lesson 10: Post Cardiac Care
+ Lesson 11: Intraosseous Access
If you're seeking Advanced Cardiac Life Support training, we hope you'll consider our continuing education course at Unitek EMT. We also maintain several other continuing education courses, such as Basic Life Support and an EMT Refresher in California and Arizona.
For more information, please don't hesitate to contact us at 888-790-1458.
https://www.unitekemt.com/wp-content/uploads/2018/06/advanced-cardiac-life-support-continuing-education-course-unitek-emt.jpg
3779
6271
Alyssa Jordan
https://www.unitekemt.com/wp-content/uploads/2017/08/unitek-emt-logo.svg
Alyssa Jordan
2018-06-28 05:15:49
2019-03-01 15:02:12
Unitek EMT: Advanced Cardiac Life Support