Are you looking to enhance your career as an Emergency Medical Services (EMS) professional? At Unitek EMT, we provide comprehensive EMS courses that will equip participants with cutting-edge techniques. Our courses will also provide participants with the knowledge they'll need for certification exams. Taught by veteran EMS professionals, our active-learning classes will include expert lectures and hands-on training to enrich your current skillset.
Today, we'd like to take a closer look at our Nonviolent Intervention Continuing Education (NICE) course.
Nonviolent Intervention Continuing Education
The NICE course places a strong emphasis on prevention. Considered a core training program, the NICE course will equip participants with strategies to defuse erratic, hostile, or violent behavior. It can be tough to think rationally during moments of chaos, but the NICE course will teach you how to respond appropriately in chaotic situations.
Upon completing this course, you will know how to…
+ Reduce the risk of injury to staff and patient.
+ Comply with legislative mandates.
+ Meet the standard for patient and caregiver safety.
+ Improve staff capability of responding to a crisis event.
+ Reduce exposure to liability.
+ Promote care, welfare, safety, and security.
The course lasts for about 8 hours, which is only 1-2 days! All of our NICE instructors are certified by the Crisis Prevention Institute. Those who successfully complete the course will receive 8 hours of Continuing Education as well as a CPI Blue Card™ in Nonviolent Crisis Intervention® training.
To give you a better idea of what you'll learn, we have broken down the course into the following outline:
Lesson 1: Pre Assessment
Lesson 2: Foundations of Nonviolent Intervention
Lesson 3: Communication
Lesson 4: Precipitating Factors, Rational Detachment, Integrated Experience
Lesson 5: Fear & Anxiety
Lesson 6: Decision Making
Lesson 7: Physical Interventions
Lesson 8: Intervention Strategies
Lesson 9: Documentation and Debrief
Lesson 10: Crisis Intervention Team (CIT) Programs
Lesson 11: Behavioral Emergencies
Lesson 12: De-Escalation Techniques
Lesson 13: Review of Local EMS Policies Regarding Use of Restraints
Lesson 14: Closing
At Unitek EMT, we maintain a roster of continuing education courses. Some cover the basics, while others are designed to meet more advanced needs. Let's start with the former, our Basic Life Support (BLS) continuing education course!
Basic Life Support Continuing Education Course
The BLS course is intended for healthcare workers and other professionals who need to learn how to administer cardiopulmonary resuscitation (CPR) and other cardiovascular life-support skills.
This continuing education course educates participants, enabling them to immediately recognize various life-threatening emergencies. They will also learn how to perform effective chest compressions, deliver appropriate ventilations, and provide early use of an automated external defibrillator (AED).
Advanced Cardiac Life Support Continuing Education Course
The ACLS course is designed for healthcare workers who strive to increase chances of survivability in cases of cardiac arrest, acute coronary syndrome (ACS), and stroke events. With an emphasis on cutting-edge science, our ACLS course will give participants the skillset they'll need when every second counts.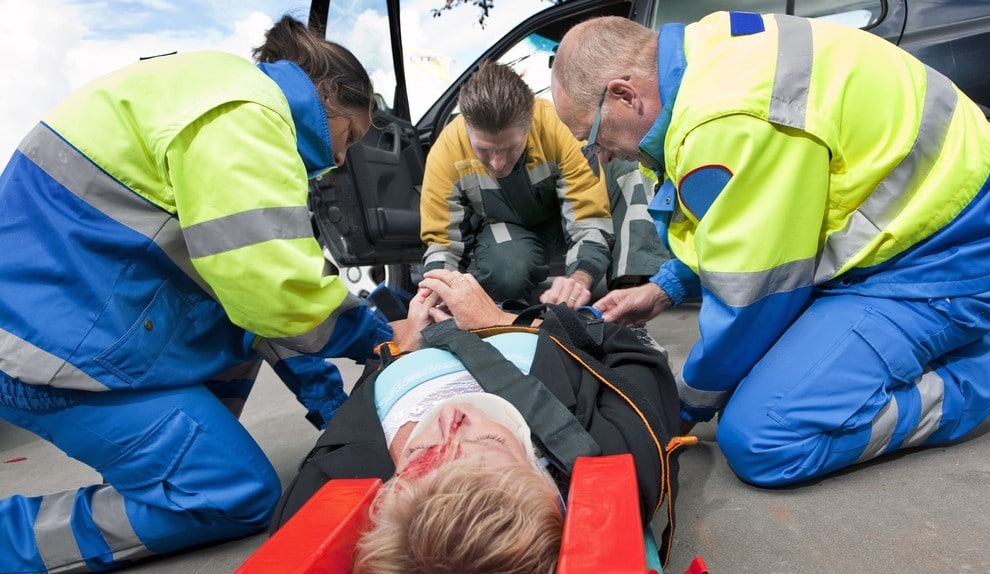 EMT Refresher Continuing Education Course
Are you an Emergency Medical Technician (EMT) in need of continuing education? This rigorous, 3-day course provides the required 24 hours of continuing education as well as the chance to complete the skills verification form for EMT state recertification.
For more information about Unitek EMT, please contact us at 888-790-1458!
https://www.unitekemt.com/wp-content/uploads/2018/07/unitek-emt-continuing-education-courses.jpg
573
990
Alyssa Jordan
https://www.unitekemt.com/wp-content/uploads/2017/08/unitek-emt-logo.svg
Alyssa Jordan
2018-07-10 05:15:38
2018-07-02 16:35:03
Unitek EMT: Nonviolent Intervention