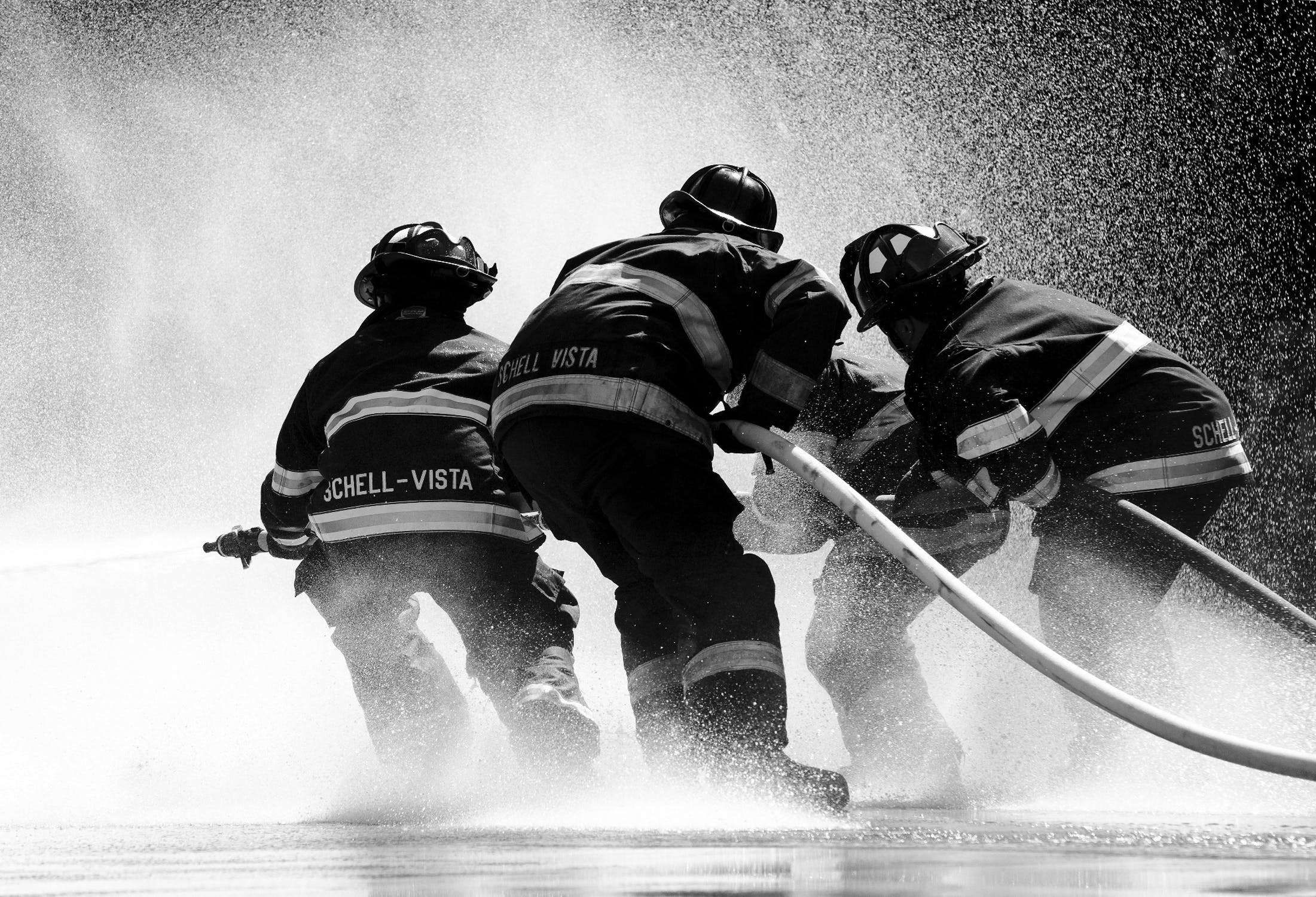 "Service before self. These three words speak volumes about one's personal beliefs, decision-making, and commitment to a specific cause." An article by FireRescue Magazine delves into the firefighter's oath and what it means to serve others. Upon entering the fire service, many firefighters take a version of this oath. In doing so, they promise to protect the community and commit to service before self.
At Unitek EMT, we recently started a series that sheds a light on EMS personnel. In this second installment, we're going to take a closer look at firefighters. Our information comes directly from the U.S. Bureau of Labor Statistics (BLS). They are the principal federal agency responsible for measuring labor market activity, working conditions, and price changes in the economy.
Let's start with the definition of a firefighter…
What Is a Firefighter?
According to the BLS, firefighters "control and put out fires and respond to emergencies where life, property, or the environment is at risk." When responding to fires or other emergencies, the work can be very dangerous. When not at the scene of a fire, they are usually on call at fire stations, where they may eat, sleep, or perform other duties.
The BLS lists the following as tasks performed by firefighters:
Drive firetrucks and other emergency vehicles
Put out fires using water hoses, fire extinguishers, and water pumps
Find and rescue victims in burning buildings or in other emergency situations
Treat sick or injured people
Prepare written reports on emergency incidents
Clean and maintain equipment
Conduct drills and physical fitness training
How Do You Become a Firefighter?
Firefighters usually need a high school diploma as well as training in emergency medical services. As stated by the BLS, most firefighters undergo training at a fire academy, pass written and physical exams, complete several interviews, and produce Emergency Medical Technician (EMT) certification.
Below are a few other typical requirements for applicants:
Must be at least 18 years old
Must have a valid driver's license
Must pass a medical exam and drug screening to be hired
May be subject to random drug tests after being hired and will need to complete routine physical fitness assessments
Why Should You Work as a Firefighter?
Like EMTs, firefighters perform an invaluable service and routinely save lives. Their occupation is a noble one, and it will always be necessary for the safety of the community. According to the BLS, employment of firefighters is expected to grow 7 percent by 2026.
Thanks to better building materials and building codes, there has been a substantial decrease in fires and related fatalities. However, firefighters will always be needed to respond to fires and medical emergencies. Because fires can spread quickly, it's vital that they be controlled in as little time as possible. Additionally, wildland firefighters also fill a critical role.
A Day in the Life of a Firefighter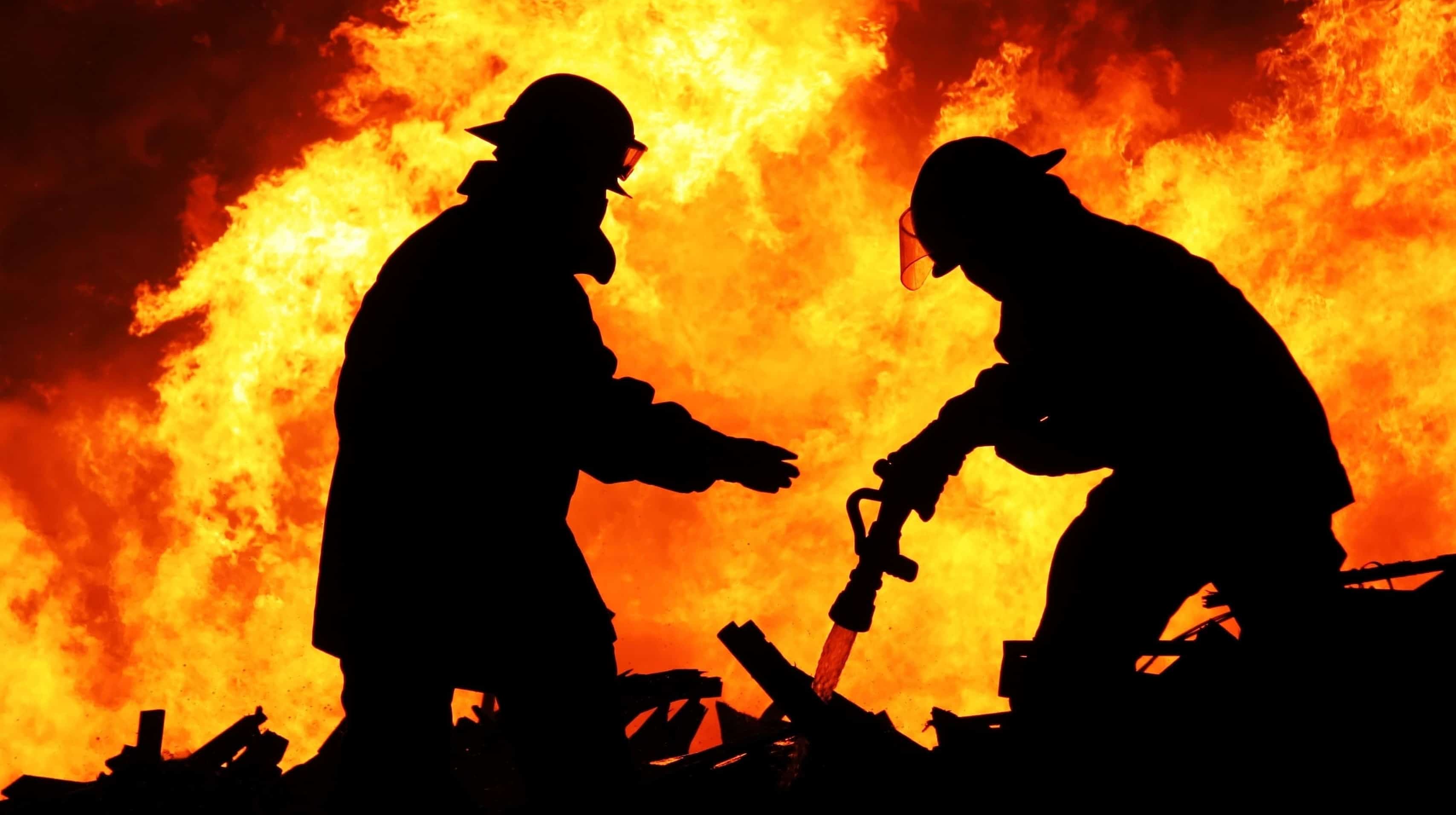 A typical day is often unpredictable, as it greatly depends on the number and type of calls they receive. While on call at a fire station, firefighters often inspect equipment, perform practice drills, and occasionally eat or sleep. Their shifts usually last for 24 hours.
The BLS elaborates below:
"When responding to an emergency, firefighters are responsible for connecting hoses to hydrants, operating the pumps that power the hoses, climbing ladders, and using other tools to break through debris. Firefighters also enter burning buildings to extinguish fires and rescue individuals. Many firefighters are responsible for providing medical attention. Two out of three calls to firefighters are for medical emergencies, not fires."
There are several different types of firefighters, too! The BLS mentions the following:
+ "Some firefighters may provide public education about fire safety, such as presenting about fire safety at a school."
+ "Some firefighters also work in hazardous materials units and are specially trained to control and clean up hazardous materials, such as oil spills and chemical accidents. They work with hazardous materials removal workers in these cases."
+ "Wildland firefighters are specially trained firefighters. They use heavy equipment and water hoses to control forest fires. Wildland firefighters also frequently create fire lines—a swath of cut-down trees and dug-up grass in the path of a fire—to deprive a fire of fuel.
They also use prescribed fires to burn potential fire fuel under controlled conditions. Some wildland firefighters, known as smoke jumpers, parachute from airplanes to reach otherwise inaccessible areas."
An Overview of Unitek EMT
Are you interested in becoming an EMT or a firefighter? If you're considering a career as a firefighter, you will likely need to obtain EMT certification first. At Unitek EMT, we offer an accelerated EMT program. Experts in the EMS field educate our students through a combination of traditional learning, simulation training, and workshop-style classes. Additionally, we offer a program with several variations to better accommodate our students.
These variations include a 14-Day Boot Camp1 at our facility in Tempe, Arizona. Our students can attend American Heart Association (AHA) CPR courses or a stellar EMT Refresher course. This course is a combination of the traditional EMT Refresher—it includes all core material—and the NCCP National Registry 20-hour requirements, but it is presented in a 30-hour format. Additionally, a BLS course is also offered at the Tempe facility.
If you'd like more information, please contact us toll free at 888-790-1458.
Change your future with Unitek EMT!
1 Our 14-Day EMT Program in AZ is taught in an intensive "boot camp" style, to simulate the fast pace of work expected on the job as an EMT. 
https://www.unitekemt.com/wp-content/uploads/2019/03/Unitek-EMT's-Spotlight-Series-2.jpeg
1500
2201
Alyssa Jordan
https://www.unitekemt.com/wp-content/uploads/2017/08/unitek-emt-logo.svg
Alyssa Jordan
2019-03-20 05:15:14
2020-03-30 14:38:42
Unitek EMT's Spotlight Series #2