While discussing superheroes, Eliezer Yudkowsky once said: "The police officer who puts their life on the line with no superpowers, no X-Ray vision, no super-strength, no ability to fly, and above all no invulnerability to bullets, reveals far greater virtue than Superman—who is a mere superhero."
In this fourth installment of the spotlight series, we're going to take a closer look at police officers and detectives. Our information comes directly from the U.S. Bureau of Labor Statistics (BLS). They are the principal federal agency responsible for measuring labor market activity, working conditions, and price changes in the economy.
First, let's look at the definition of these professions!
What Is a Police Officer or a Detective?
According to the BLS, "Police officers protect lives and property. Detectives and criminal investigators, who are sometimes called agents or special agents, gather facts and collect evidence of possible crimes."
Job duties can widely differ depending on the employer, function, and location. However, all police and detectives create reports and keep detailed records. Both of which might be needed if they later testify in court. Additionally, most carry various law enforcement tools; these often include radios, handcuffs, and guns.
What Does a Police Officer or a Detective Do?
The BLS lists the following as tasks typically performed by police officers, detectives, or criminal investigators:
Respond to emergency and nonemergency calls
Patrol assigned areas
Conduct traffic stops and issue citations
Search for vehicle records and warrants using computers in the field
Obtain warrants and arrest suspects
Collect and secure evidence from crime scenes
Observe the activities of suspects
Write detailed reports and fill out forms
Prepare cases and testify in court
In addition, the BLS provides some examples of the types of police officers and detectives that you might come across…
+ Detectives and criminal investigators: "They conduct interviews, examine records, observe the activities of suspects, and participate in raids and arrests. Detectives usually specialize in investigating one type of crime, such as homicide or fraud."
+ Fish and game wardens: "They enforce fishing, hunting, and boating laws. They patrol fishing and hunting areas, conduct search and rescue operations, investigate complaints and accidents, and educate the public about laws pertaining to the outdoors."
+ Police and sheriff's patrol officers: "They are the most common type of police and detectives, and have general law enforcement duties. They wear uniforms that allow the public to easily recognize them as police officers. They have regular patrols and also respond to emergency and nonemergency calls."
+ Transit and railroad police: "They patrol railroad yards and transit stations. They protect property, employees, and passengers from crimes such as thefts and robberies. They remove trespassers from railroad and transit properties and check IDs of people who try to enter secure areas."
What Is the Work Environment of a Police Officer or a Detective?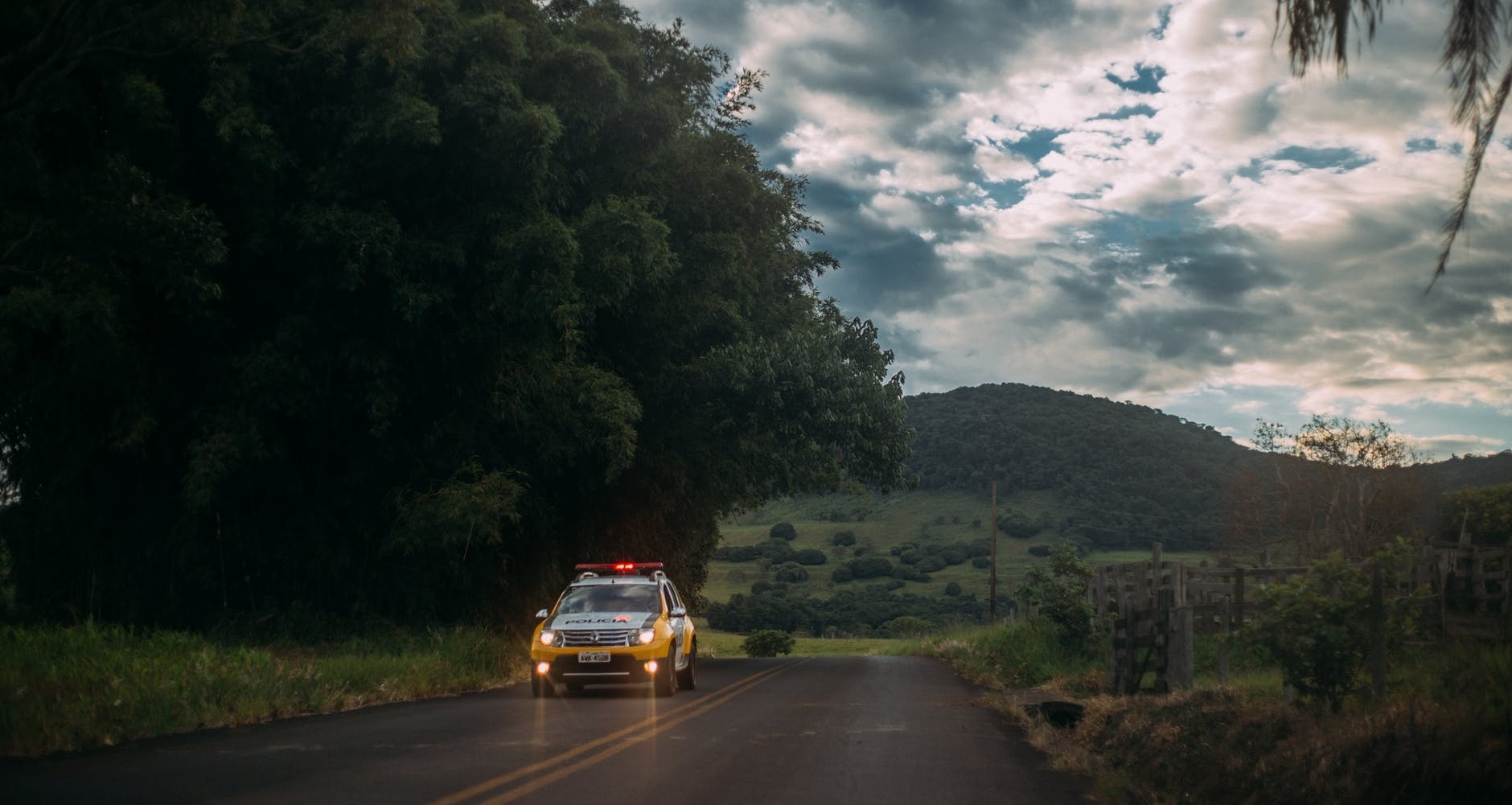 It really depends on the officer and the environment. Generally speaking, though, there are times when police and detective work can be "physically demanding, stressful, and dangerous." As the BLS states, "Officers must be alert and ready to react throughout their entire shift. [They] regularly work at crime and accident scenes and encounter suffering and the results of violence. Although a career in law enforcement may be stressful, many officers find it rewarding to help members of their communities."
Below is a BLS breakdown for the biggest employers of police and detectives:
+ Local government, excluding education and hospitals: 78%
+ State government, excluding education and hospitals: 11%
+ Federal government: 7%
+ Educational services; state, local, and private: 3%
How Do You Become a Police Officer or a Detective?
So, just how do you become an officer or a detective? Let's start with education! The BLS states that education requirements can range from a high school diploma to a college degree. They also relay that most police officers and detectives "must graduate from their agency's training academy before completing a period of on-the-job training. Candidates must be U.S. citizens, usually at least 21 years old, and able to meet rigorous physical and personal qualifications."
If you're interested in becoming a detective, it's important to note that detectives usually start their careers as police officers before getting promoted to detective. On the other hand, if you're interested in a career as an FBI special agent, applicants typically need to have three years of "professional work experience in areas ranging from computer science to accounting."
According to the BLS, employment of police and detectives is projected to grow 7 percent by 2026. The need for public safety is expected to create more openings for officers, although demand will likely vary depending on location.
An Overview of Unitek EMT
While Unitek EMT does not offer law enforcement training courses, we do offer an accelerated EMT program! As an aspiring officer or detective, you might want to acquire some first aid skills. Experts in the EMS field educate our students through a combination of traditional learning, simulation training, and workshop-style classes. Additionally, we offer a program with several variations to better accommodate our students.
These variations include a 14-Day Boot Camp1 at our facility in Tempe, Arizona. We also offer an AHA Basic Life Support (BLS) courses for professionals to learn or recertify for CPR.
Our students can attend a stellar EMT Refresher course. This course is a combination of the traditional EMT Refresher—it includes all core material—and the NCCP National Registry 20-hour requirements, but it is presented in a 30-hour format. Additionally, a BLS course is also offered at the Tempe facility.
If you'd like more information, please contact us toll free at 888-790-1458.
Learn how to save lives with Unitek EMT!
1 Our 14-Day EMT Program in AZ is taught in an intensive "boot camp" style, to simulate the fast pace of work expected on the job as an EMT. 
https://www.unitekemt.com/wp-content/uploads/2019/03/police-2-e1553719013120.jpg
1076
1880
Alyssa Jordan
https://www.unitekemt.com/wp-content/uploads/2017/08/unitek-emt-logo.svg
Alyssa Jordan
2019-04-03 05:15:06
2020-03-30 14:34:07
Unitek EMT's Spotlight Series #4