Most departments of law enforcement and security require you to undergo some basic medical training once hired. With your EMT certification from Unitek EMT, you will have the foundational knowledge that one acquires from basic medical training.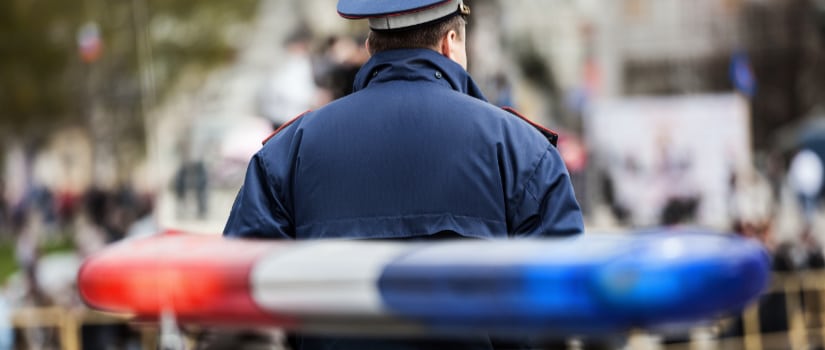 According to eHow.com "An officer who is co-trained in police and EMT procedure indeed is a valuable employee because he is prepared to assist not only the EMS but also the fire service and emergency management segments of emergency services." (Source: ehow.com)
EMT Certification will help you:
Become more desirable to departments because you already meet their medical training requirements and standards
Deliver assistance before an ambulance reaches the scene
Improve your chances of becoming a SWAT member
Strengthen your application and background check
Did you know?
The authors of "Pre-hospital and Disaster Medicine" conducted a survey among Law Enforcement officers to determine a level of medical education. After reviewing the survey results they discovered that an overwhelming amount of law enforcement officers only had CPR and First Aid skills. (Source: PDM Medicine)
69% had First Responder Training (CPR and First –aid)
26% had EMT basic training
5 % had EMT Paramedic
If you're seriously considering a career in either Law Enforcement or Security then here is your opportunity to stand out from all of the other applicants. Unitek's EMT training program will prepare you for unexpected medical situations that you may undergo at the time of duty. With this training, you will have the confidence and leadership necessary to delegate and assist in any emergency medical situation.
So, whether you are going to become a Police Officer or a Security Guard, EMT alumni have mentioned that their EMT experience proved favorable for them during their interview and application process. As an EMT, having real hands on medical experience will definitely give you a leg up in your public service journey.
https://www.unitekemt.com/wp-content/uploads/2018/07/how-can-an-emt-certification-help-my-law-enforcement-career.jpg
350
825
Unitek EMT
https://www.unitekemt.com/wp-content/uploads/2017/08/unitek-emt-logo.svg
Unitek EMT
2012-07-12 05:31:39
2018-07-02 12:38:02
How Can an EMT Certification Help My Law Enforcement Career