At Unitek EMT, we offer a 3-day continuing education course for those seeking NREMT recertification. Taught by seasoned EMS professionals, our Refresher Course meets industry standards and provides participants with the necessary 24 hours of continuing education. It also gives participants the chance to complete a skills verification form for EMT state recertification.
This intensive, 3-day course is a combination of the Traditional EMT Refresher consisting of all the core materials plus the NCCP National Registry 20 hour requirements presented in a 30 hour format.
Refresher topics include the following:
+ Preparatory (1 hour)
+ Airway (2 hours)
+ OB, Infants, Children (2 hours)
+ Patient Assessment (3 hours)
+ Medical/Behavior (4 hours)
+ Trauma (4 hours)
+ Elective (8 hours)
Duration: 3 days
Instructors: All instructors are certified EMS professionals
CE Credits: Provides 30 total credit hours of continuing education credit.
Certification: For Arizona recertification, this program will address all requirements for recertification. For national recertification, this program will award the student with all required topic material for 20 hours of the first section of the National Registry recertification requirements. The additional 10 hours will cover the required 10 hours of either the second or third section of recertification requirements (local or personal) depending on individual state requirements.
| Start Date | End Date | Location |
| --- | --- | --- |
| Sep 10, 2020 | Sep 12, 2020 | Tempe, AZ |
| Oct 27, 2020 | Oct 29, 2020 | Tempe, AZ |
| Nov 05, 2020 | Nov 07, 2020 | Tempe, AZ |
| Dec 29, 2020 | Dec 31, 2020 | Tempe, AZ |
In a nutshell, EMTs are required to seek recertification every two years. Because fees, processes, and specific requirements can vary by state, it's important to check with your state's emergency medical organization(s). In total, the NREMT requires 72 hours of continuing education. Below we're including a more detailed breakdown of the steps you'll need to take to gain recertification.
You will need to complete an approved 24-hour DOT National Standard EMT-Basic/EMT Refresher.
You will need to complete 48 hours of continuing EMS related education as outlined below:
A maximum number of 24 hours can be applied from any one topic area.
A maximum of 16 hours can be applied from each of the following programs: ABLS, AMLS, BTLS, NALS, PEPP, PHTLS, and PPC.
A maximum number of 12 hours can be applied from each of the following programs:

Teaching CPR
Emergency Driving
Dispatch Training

A maximum number of 24 hours of CECBEMS approved distributive education can be applied to continuing education requirements.
According to the NREMT, recertification cycles begin once your application has been processed and approved. After the recertification application is approved, the new expiration date will occur two years after the current expiration date on your account.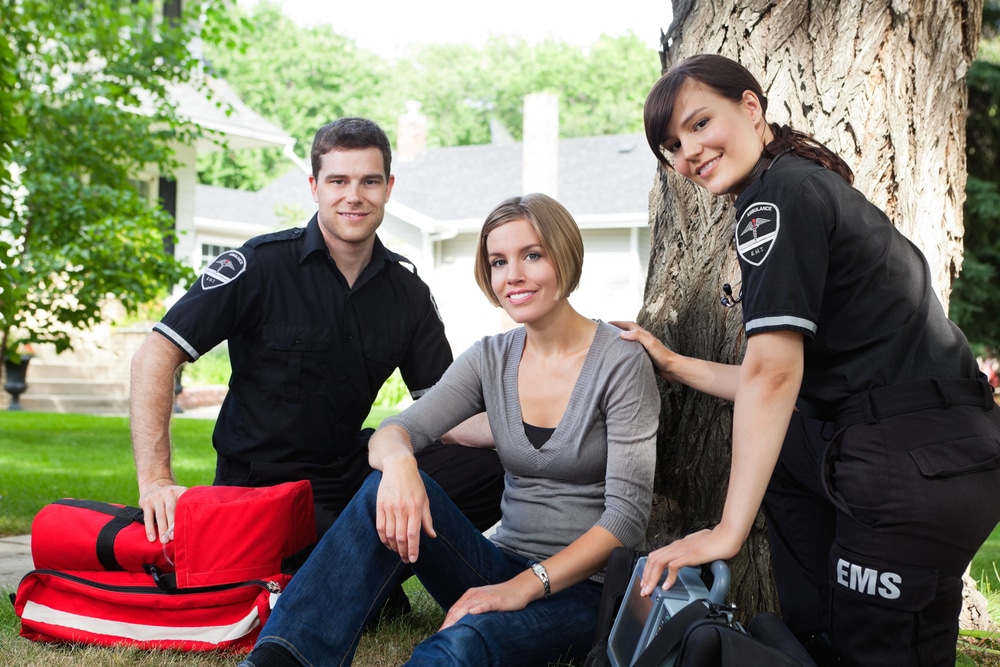 If you would like more information, we highly recommend looking at the NREMT's FAQ page for recertification. They provide thorough and well-rounded answers to questions you have likely asked yourself (plus a few you may not have thought of!) Some highlights include:
What does the National Registry accept as valid continuing education?
How will I know when I can submit my online recertification application?
If I fail to recertify by examination, can I still get recertified?
And many more.
Without a doubt, recertification is a critical component of EMT training. It is a protective element put in place to ensure the public's safety as well as your own. To learn more about the refresher course at Unitek EMT, please contact us toll free at 888-790-1458.