Are you interested in seeking an ambulance driver's license? Before we take a closer look, let's start with some background information about ambulance operators. They typically assist other EMS personnel with loading and unloading patients from the ambulance. At times, they may need to perform CPR or assist with other general duties. In California, ambulance operators are typically EMTs.
Above all else, ambulance operators must possess excellent driving skills. They need to have quick reflexes and drive safely with due regard. Additionally, it's usually the driver's responsibility to ensure that the vehicle is well fueled, stocked, and ready for service. Given that ambulance operators often load and unload patients, it's also important that they be in good physical shape. Generally, EMTs should know how to operate an emergency vehicle. They typically receive this training through an Emergency Vehicle Operations Course.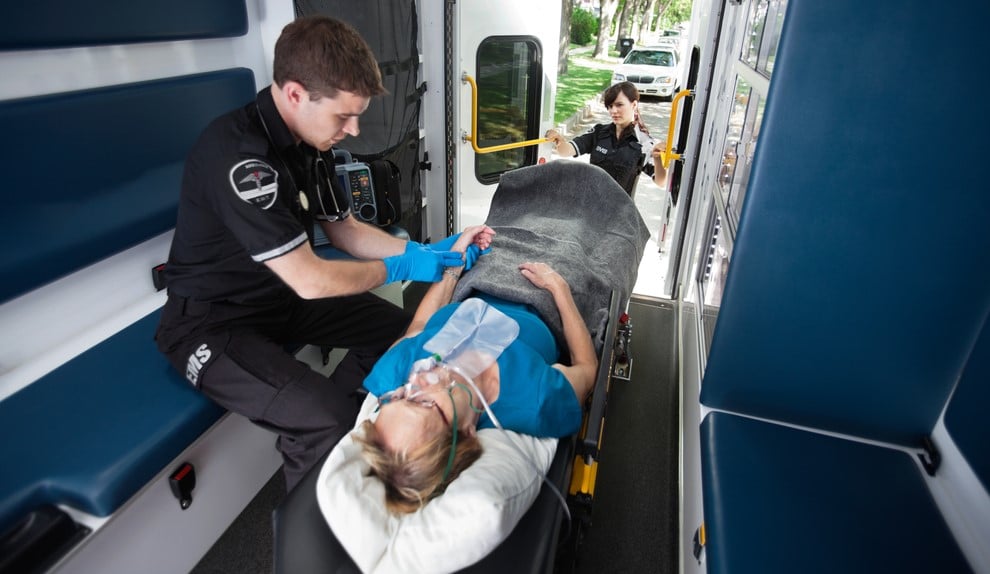 Becoming an Ambulance Operator
In order to obtain your California ambulance driver's license, you will usually need the following:
+ A high school diploma or GED.
+ A valid state driver's license and, depending on the state, an Emergency Vehicle Operator Course certificate.
+ In some states, you may need a distinct endorsement on your driver's license.
+ States like California require that you:
*Have CPR certification
*Pass a written examination
*Have a completed DL51 on file with the Department of Motor Vehicles
*Have a valid Live Scan on file with the DMV (fingerprints)
Though there are general requirements, it's important to keep in mind that they often vary by state and employer. However, the first thing you'll need to do is obtain a driver's license. In the state of California, you will also need to apply for an Ambulance Driver certificate (this can be done at any DMV office).
According to the California DMV website, the below requirements must be met before you can apply for an Ambulance Driver certificate:
Be at least 18 years old.
Hold a valid California driver's license.
Pay an application fee of $25 for an original certificate or $12 for a renewal, duplicate, or name change.
Pass an Ambulance Driver written examination.
Submit a completed request for Live Scan Service form (fingerprints).
Submit a Medical Examination Report— DL51-5875—with a revision date of 1/2016 or later for medical examinations completed on or after April 21, 2016.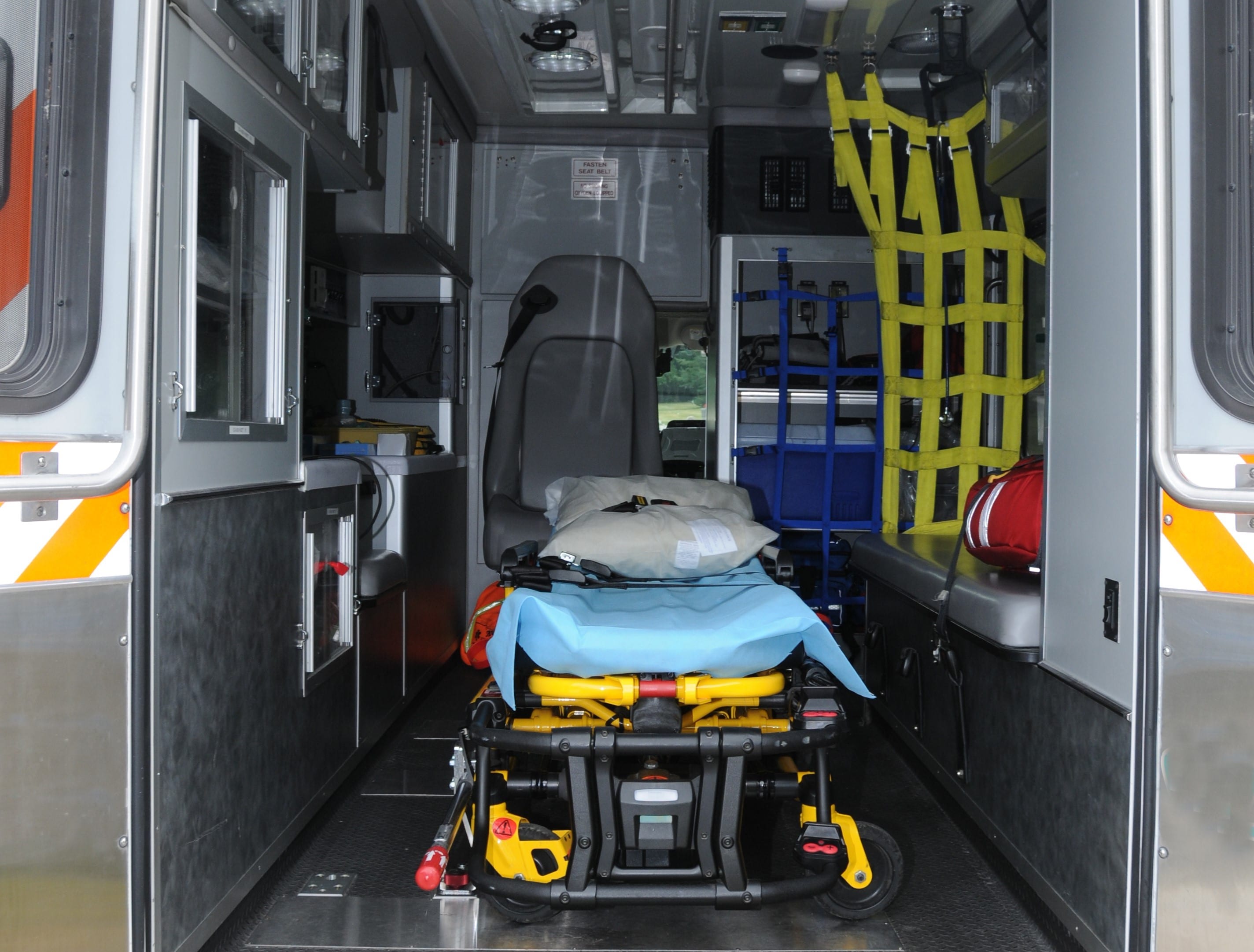 Additional Requirements in California
If you are renewing your Ambulance Driver certificate in California, you must also hold a valid Emergency Medical Technician (EMT-1) certificate. However, the EMT-1 certificate isn't needed if you are a California licensed physician, registered nurse, emergency care physician assistant, or a paramedic certified by a County Health Officer. Additionally, volunteer ambulance operators may be exempt from holding an EMT-1 certificate if certain requirements are met. Please visit the DMV site for the state of California to view these specific requirements.
In summation, along with obtaining a driver's license and any necessary state driving certifications, it would also be wise to obtain CPR certification. Depending on your state, it might be a good idea to enroll in basic EMT training as well. Not only will it provide you with invaluable knowledge, but it can also act as a stepping stone for your career.
If you'd like to pursue EMT training, we hope you'll consider Unitek's EMT program. It includes an online component as well as a 14-Day Boot Camp. At the end of the Boot Camp, students typically partake in a clinical rotation with renowned ambulatory providers. At Unitek EMT, we firmly believe in a dynamic approach—conceptual learning and applied training are equally important in our eyes.
For more information, please feel free to contact us at 888-790-1458.
https://www.unitekemt.com/wp-content/uploads/2018/06/unitek-emt-how-to-get-an-ambulance-drivers-license-1.jpg
574
990
Alyssa Jordon
https://www.unitekemt.com/wp-content/uploads/2017/08/unitek-emt-logo.svg
Alyssa Jordon
2018-06-14 05:15:20
2018-06-01 11:45:31
How to Get an Ambulance Driver's License

The benefits of Basic Life Support training are nothing short of incredible. When a person undergoes cardiac arrest, survival hinges on receiving immediate cardiopulmonary resuscitation (CPR) from a bystander. More often than not, the nearest person is an individual without any medical expertise, such as a spouse, a family member, or a coworker.
According to the American Heart Association, about 90 percent of people who suffer out-of-hospital cardiac arrests do not survive.1 If CPR is performed—particularly in the first few minutes of cardiac arrest—a person's chances of survival can double or even triple. Without a doubt, time is of the essence when it comes to cardiac arrest.
In addition, cardiac arrest victims that receive bystander CPR may have a higher quality of life down the road. During one particular study, researchers analyzed at least 8,000 people who experienced cardiac arrest outside of a hospital. Only 4% of these victims survived one year after their cardiac arrest. Researcher Ian Stiell, MD, chair of emergency health research at the Ottawa Health Research Institute in Ontario, Canada, stated that the study's results supported CPR as not only a tool of survival but one that improves quality of life.2
You might be a parent, a spouse, or a sibling that would like to learn how to perform CPR. Perhaps you're interested in a healthcare profession that requires CPR, and you'd like to add this life-saving skill to your resume. Either way, CPR BLS training will help prepare you for various scenarios. In fact, one day, these skills could mean the difference between life and death.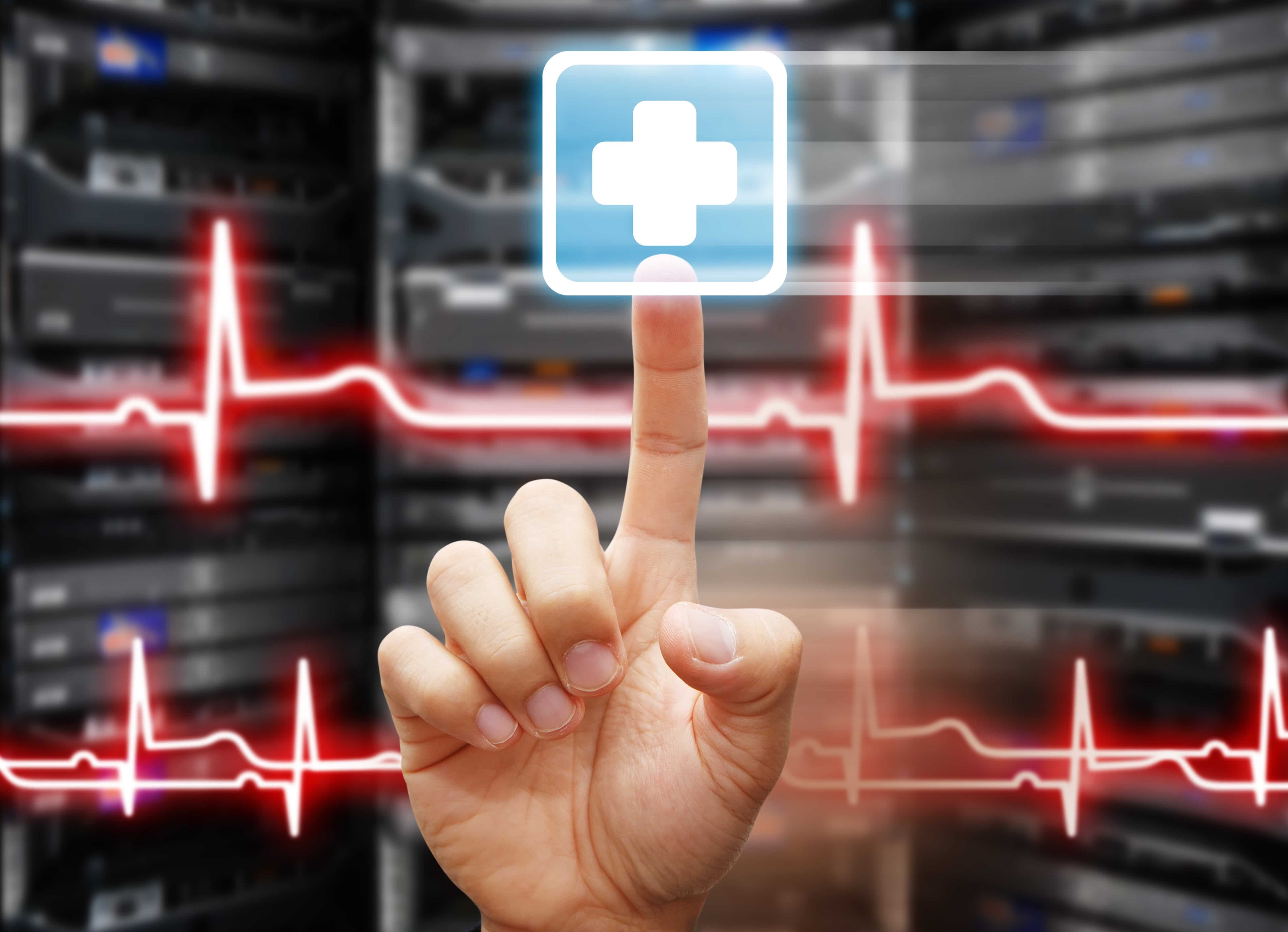 Basic Life Support Continuing Education Course
At Unitek EMT, we offer a BLS course that is intended for healthcare professionals and other personnel that need to learn how to perform CPR as well as other cardiovascular life support skills. This CPR BLS course has been primarily designed for healthcare providers, as it's an advanced and comprehensive type of CPR course that is the standard for most medical professions.
In the United States, more than 350,000 out-of-hospital cardiac arrests occur on a yearly basis. Unfortunately, less than half of those people—about 46% of them—receive the life-saving measures they need before professional help arrives.1 Our BLS Course trains participants to quickly recognize various life-threatening emergencies, administer high-quality chest compressions, deliver appropriate ventilations, and provide early use of an automated external defibrillator (AED).
The duration of the course is approximately 4-5 hours, and that includes both skills practice and skills testing. Additionally, all of our instructors are currently AHA BLS certified instructors. Those who successfully complete the course will receive an AHA BLS course completion card that is valid for two years from the date of completion.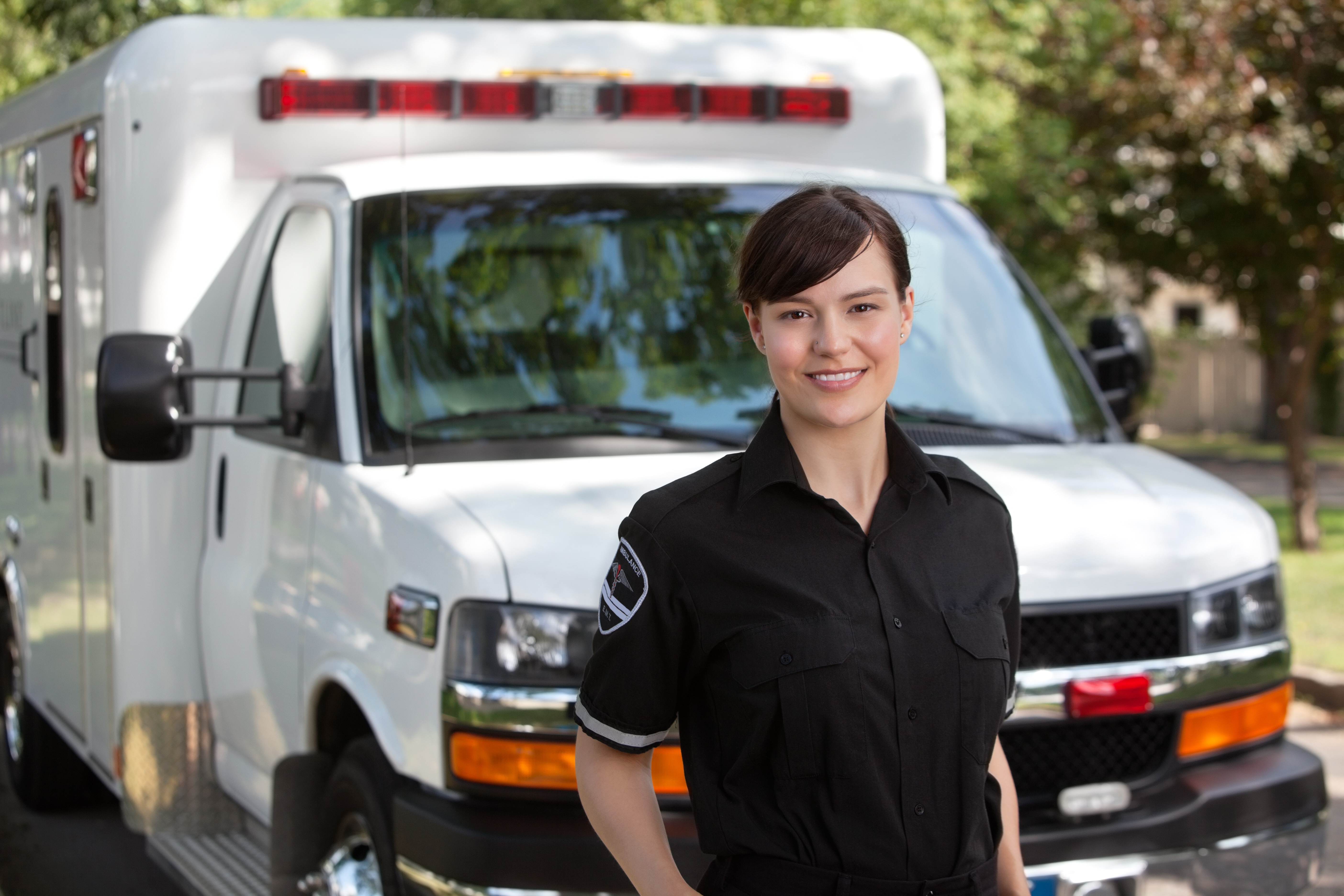 Unitek EMT's BLS Course Outline
+ Lesson 1: Course Introduction
+ Lesson 2: 1-Rescuer Adult BLS
+ Lesson 3: AED and Bag-Mask Device
+ Lesson 4: 2-Rescuer Adult BLS
+ Lesson 5: Team Dynamics
+ Lesson 6: High-Performance Teams Activity
+ Lesson 7: Child BLS
+ Lesson 8: Infant BLS
+ Lesson 9: Special Considerations
+ Lesson 10: Adult and Child Choking
+ Lesson 11: Infant Choking
+ Lesson 12: Conclusion
+ Lesson 13: Exam
+ Lesson 14: Adult CPR and AED Skills Test
+ Lesson 15: Infant CPR Skills Test
+ Lesson 16: Remediation
If you're interested in Basic Life Support training, we hope you'll consider our continuing education course at Unitek EMT. We also offer several other continuing education courses, such as Advanced Cardiac Life Support, the EMT Refresher, and Nonviolent Intervention Continuing Education (NICE).
For more information, please don't hesitate to contact us at 888-790-1458.
1 http://cpr.heart.org/AHAECC/CPRAndECC/AboutCPRFirstAid/CPRFactsAndStats/UCM_475748_CPR-Facts-and-Stats.jsp
2 https://www.webmd.com/heart-disease/news/20031006/benefits-cpr  &  http://circ.ahajournals.org/content/108/16/1939
https://www.unitekemt.com/wp-content/uploads/2018/06/unitek-emt-basic-life-support-continuing-education-courses.jpg
3691
5100
Alyssa Jordon
https://www.unitekemt.com/wp-content/uploads/2017/08/unitek-emt-logo.svg
Alyssa Jordon
2018-06-12 05:15:40
2018-06-07 10:44:12
Unitek EMT: Basic Life Support Continuing Education Course
As we know, lives often depend on the quick thinking of Emergency Medical Technicians (EMTs). Whether lives are on the line or people are simply in need of help, EMTs answer emergency calls and act as first responders. In healthcare, education and experience are both vital to becoming a seasoned veteran.
To ensure that EMTs remain informed and current, they are required to regularly seek recertification. According to the NREMT website, the goals of recertification include assessing knowledge and skill in emergency medical services, encouraging professional growth, ensuring continual competence, and promoting constant learning.
Unitek EMT Refresher Course
At Unitek EMT, we offer a 3-day continuing education course for those seeking NREMT recertification. One of several EMT courses, our refresher class provides participants with the necessary 24 hours of continuing education. It also gives participants the opportunity to complete the skills verification form for EMT state recertification. Additionally, our instructors are all certified EMS professionals.
Refresher topics include the following:
+ Preparatory (1 hour)
+ Airway (2 hours)
+ OB, Infants, Children (2 hours)
+ Patient Assessment (3 hours)
+ Medical/Behavior (4 hours)
+ Trauma (4 hours)
+ Elective (8 hours)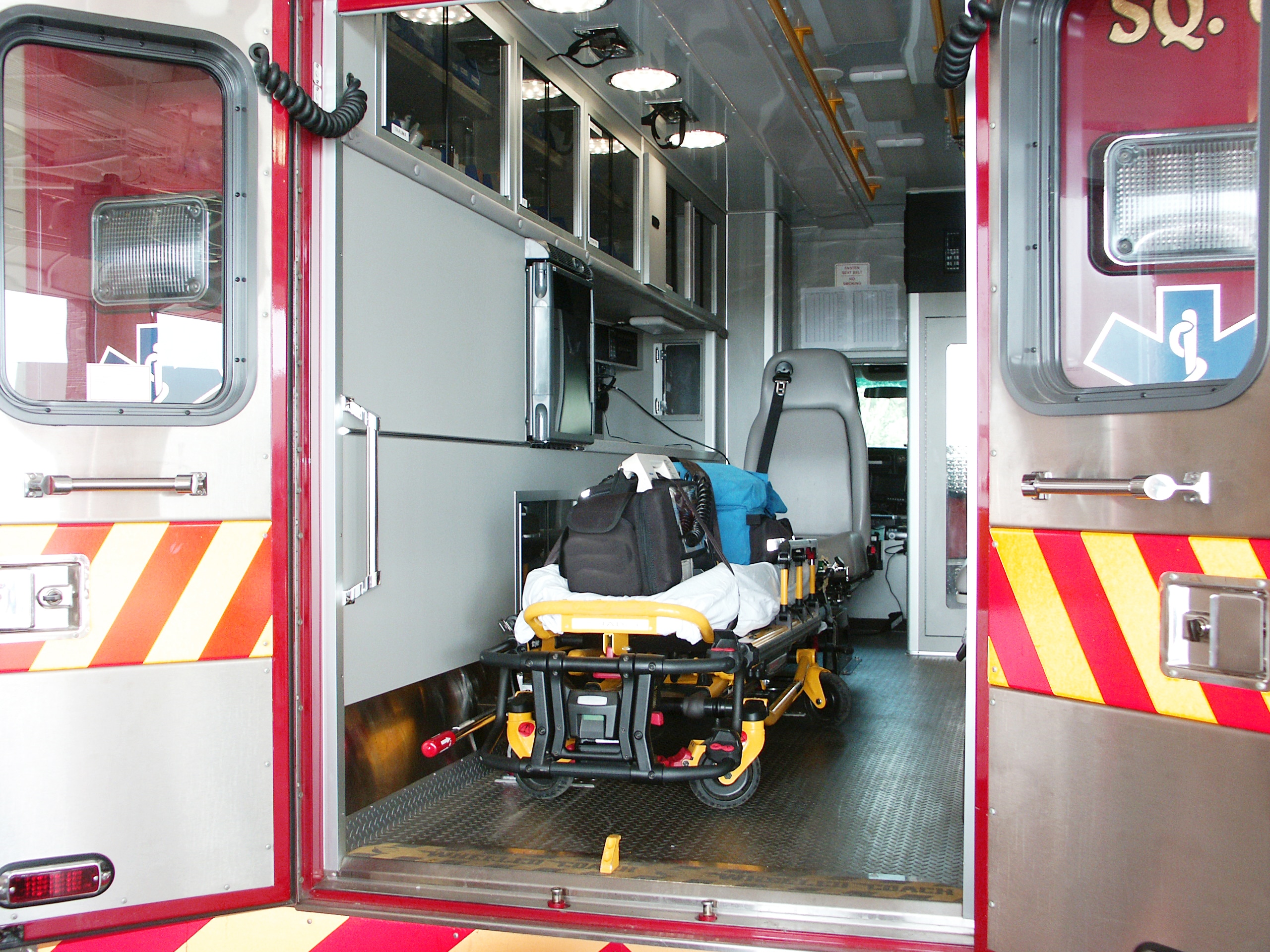 NREMT Recertification
In a nutshell, EMTs are required to seek recertification every two years. Because fees, processes, and specific requirements can vary by state, it's important to check with your state's emergency medical organization(s). In total, the NREMT requires 72 hours of continuing education. Below we're including a more detailed breakdown of the steps you'll need to take to gain recertification.
1. You will need to complete an approved 24-hour DOT National Standard EMT-Basic/EMT Refresher.
2. You will need to complete 48 hours of continuing EMS related education as outlined below:
*A maximum number of 24 hours can be applied from any one topic area.
*A maximum of 16 hours can be applied from each of the following programs: ABLS, AMLS, BTLS, NALS, PEPP, PHTLS, and PPC.
*A maximum number of 12 hours can be applied from each of the following programs:
o Teaching CPR
o Emergency Driving
o Dispatch Training
*A maximum number of 24 hours of CECBEMS approved distributive education can be applied to continuing education requirements.
According to the NREMT, recertification cycles begin once your application has been processed and approved. After the recertification application is approved, the new expiration date will occur two years after the current expiration date on your account.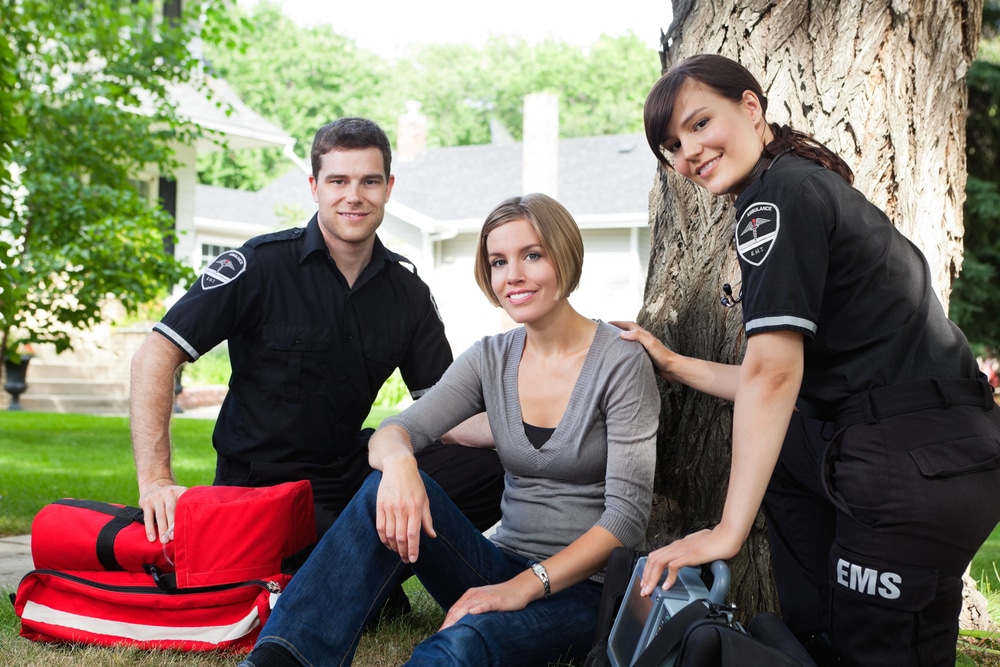 If you would like more information, we highly recommend looking at the NREMT's FAQ page for recertification. They provide thorough and well-rounded answers to questions you have likely asked yourself (plus a few you may not have thought of!) Some highlights include:
*What does the National Registry accept as valid continuing education?
*How will I know when I can submit my online recertification application?
*If I fail to recertify by examination, can I still get recertified?
*And many more.
Without a doubt, recertification is a critical component of EMT training. It is a protective element put in place to ensure the public's safety as well as your own. To learn more about the refresher course at Unitek EMT, please contact us toll free at 888-790-1458.
https://www.unitekemt.com/wp-content/uploads/2018/05/nremt-recertification-info-from-unitek-emt.jpg
667
1000
Alyssa Jordon
https://www.unitekemt.com/wp-content/uploads/2017/08/unitek-emt-logo.svg
Alyssa Jordon
2018-06-07 05:15:49
2018-05-22 14:57:58
EMT Continuing Education: Refresher Course