EMTs make a difference in the lives of others every day. Madeline, a student at Unitek Education EMT Boot Camp* got the opportunity to make a positive difference in the life of a patient before she even took the NREMT or became a certified Emergency Medical Technician. While on her clinical rotation with a real ambulance, a component of her hands-on Boot Camp* training, her unit got called out to a routine code one call: non-urgent patient transport. They picked up the patient and began the drive to the hospital, where the patient was to receive her first of many radiation treatments.
During the drive, Mary was tasked with making sure the patient was comfortable. Sitting in the back of the ambulance, they got to talking, and the patient, Mrs. Jones, revealed that when she was younger, she was an original "Rosie the Riveter". She worked to support herself and her family during her husband's deployment. Now, she has little immediate family, and was recently diagnosed with cancer. With little to distract her from her painful radiation therapy, Mrs. Jones mentioned to Madeline that she enjoys reading books on her Kindle. However, a few days before Madeline and Mrs. Jones met, a nurse at the assisted care facility in which she lives accidentally dropped her Kindle in a bucket of sanitizer. Mrs. Jones was heartbroken, and with no one to turn to, she felt like she was out of options. She used her Kindle as an escape and as a means of excitement in her life. Madeline wanted more than anything to help. As an EMT student, Madeline is highly trained to help her patients health-wise, but she felt she could do more. She wanted to help Mrs. Jones get her Kindle back. Madeline brought the issue to the attention of her class. Her classmates immediately offered to help, pooling their money to raise funds for a new Kindle for Mrs. Jones. Madeline's instructors brought the issue to the attention of Unitek Education management.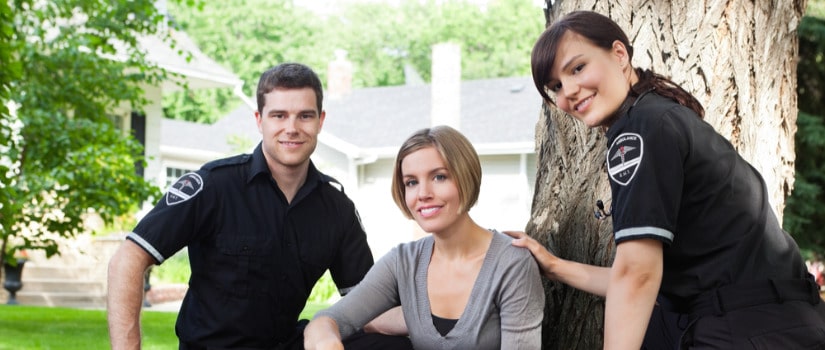 Unitek EMT bought the Kindle, and arranged for Madeline and an EMT Boot Camp* Instructor to deliver it to Mrs. Jones. Madeline, Mrs. Jones, and the rest of her EMT classmates were thrilled. "I had the best day," said Madeline. And Mrs. Jones is happy to have the support. EMTs are charged with helping patients in many perilous situations. Usually they help by administering emergency medical care. Today, we recognize that EMTs can help beyond the call of duty. They can form lasting relationships with patients, making a deeper and more positive impact than sometimes any medical care. Now, Mrs. Jones will not have to go through radiation therapy alone. She has her new Kindle, and she has a friend in Madeline.
https://www.unitekemt.com/wp-content/uploads/2017/08/unitek-emt-logo.svg
0
0
Unitek EMT
https://www.unitekemt.com/wp-content/uploads/2017/08/unitek-emt-logo.svg
Unitek EMT
2013-09-13 06:11:29
2018-07-17 10:05:51
Unitek Education Students Unite to Help an Elderly Patient