When you think of summer, you may picture yourself sunbathing at the beach, enjoying grilled burgers at a BBQ, or embarking on a gorgeous, satisfying hike. There are so many ways to enjoy the summer season, not to mention the breezy yet sunny weather. While it's important to have fun, it's also important to be aware of your surroundings and take the necessary precautions.
The following is a list of tips to help you stay safe during the summer season. Some of these situations can actually turn into emergencies, and they're ones that EMS workers often encounter as the weather heats up.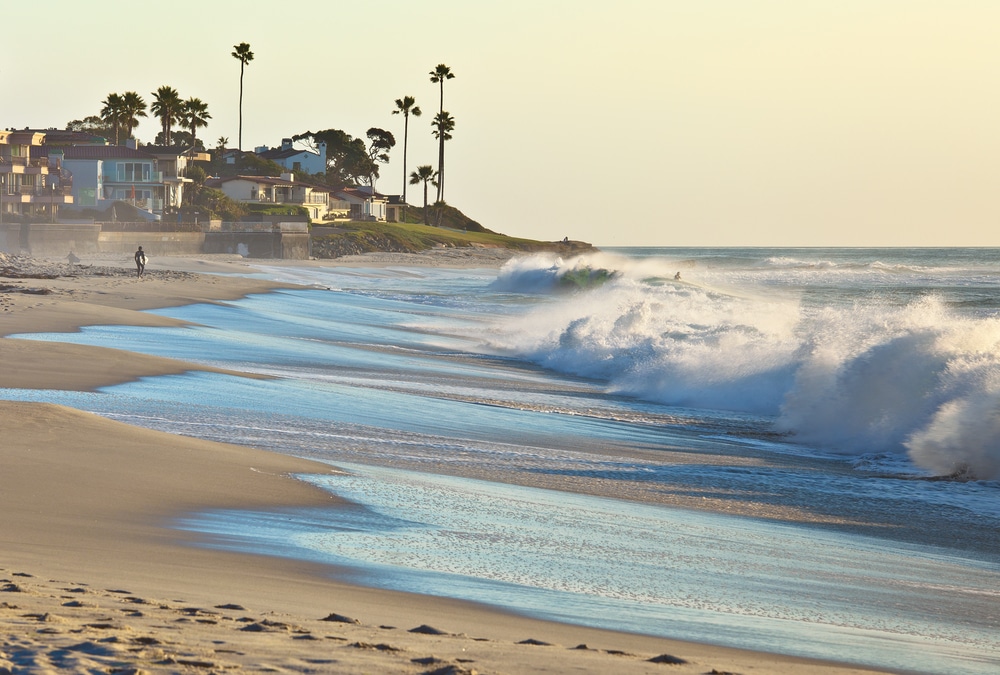 1. Watch for heat emergencies: According to experts, heat emergencies have several stages: heat cramps, heat exhaustion, and heatstroke. While all three are serious, heatstroke can be life threatening. Even when heatstroke cases are not fatal, the condition still has the potential to cause lifelong difficulties.
First and foremost, always call 911 if the heat emergency leads to vomiting, seizures, or unconsciousness. Additionally, do NOT try and give the person something to drink if they're vomiting or unconscious. Below we've included a brief outline of the various stages in heat emergencies.
+ Heat cramps (symptoms can include muscle pain or tightness)—Get to a cooler area, stretch sore muscles, and drink water at regular intervals/about every 15 minutes.
+ Heat exhaustion (among others, symptoms can include dizziness, elevated heartrate, fainting, or confusion)—Get to a cooler area, make sure your clothing isn't tight, apply wet towels or cloths to your body, ask someone else to fan your skin, and drink water at regular intervals/about every 15 minutes.
+ Heatstroke (among others, symptoms can include seizures, loss of consciousness, rapid pulse, or body temp exceeding 104 degrees Fahrenheit)—Call 911 immediately; while you wait, apply the same methods as you would for heat exhaustion, but ONLY offer cool water if the person is conscious.
2. Drink lots of water: As a general rule, you always want to ingest plenty of water. In the summertime, it's particularly important to stay hydrated. Why? When it's hot, the combination of heat and sweat can quickly dehydrate your body. Some experts recommend drinking eight to nine glasses of water per day.
3. Frequently apply sunscreen: According to the American Academy of Dermatology, you should use SPF 30 or higher when applying sunscreen. Reapply about every two hours when outdoors, or after you sweat or go swimming. Don't forget your lips, either; skin cancer can also form on the lips. Protect them by applying lip balm that contains SPF 30 or higher.
4. Follow the rules for swimming and beach safety: You can find several tips about water safety on Rhode Island's Department of Health website. Some of these tips include the following: never swim alone, avoid drinking alcohol before or during swimming, don't jump into the shallow end of the pool, always keep a phone nearby, learn CPR, remember to dispose of your pet's waste if you bring them to the beach, etc.
5. Take precautionary measures against ticks: Now that it's summer, tick season is officially upon us. The CDC has numerous tips to help you avoid tick bites (they also have tips for what to do if you are bitten). Because ticks tend to live in grassy, bushy, or wooded areas, it's best to avoid high grass and walk in the middle of trails.
Additionally, it's helpful to wear light-colored pants—this makes it easier to spot any ticks—and you'll want to tuck your pants into your socks and your shirt into your pants. Once you're back indoors, check your clothing and your body for ticks. It's also a good idea to shower within two hours of coming indoors. According to the CDC, this has been shown to reduce the risk of Lyme disease, and it may reduce the risk of other tick-borne diseases.
While all of the tips on this list are important, heat emergencies are particularly concerning in the summertime. If you're wondering how to avoid a heat emergency, the best thing you can do is find a shady spot or stay in cool, air-conditioned areas when it's hottest outside. However, if you do find yourself outside in the heat, try and do the following:
+ Take frequent breaks.
+ Wear loose, comfortable clothing.
+ Ingest plenty of water (avoid caffeine and alcohol, if possible).
Remember to call 911 if you believe someone if suffering from heatstroke. Emergency Medical Technicians (EMTs) and other EMS workers are trained to handle emergency situations like heatstroke.
Have fun in the sun, but stay safe this summer, too!
https://www.unitekemt.com/wp-content/uploads/2018/06/unitek-emt-reports-on-heat-emergencies-and-the-importance-of-summertime-caution.jpg
675
1000
Alyssa Jordan
https://www.unitekemt.com/wp-content/uploads/2017/08/unitek-emt-logo.svg
Alyssa Jordan
2018-07-03 05:15:55
2018-09-12 09:53:23
Heat Emergencies and Summertime Caution