EMT education requirements largely depend on your educational program, your location, and your career goals. While requirements can vary by state, set career goals will also influence your education requirements. For instance, if you were pursuing a career as an AEMT—Advanced Emergency Medical Technician—your educational needs would differ from those pursuing Emergency Medical Technician (EMT) certification.
Entry level and accelerated EMT Courses
For those seeking entry-level work as an EMT, you will likely need to complete a basic EMT program. Such programs typically require one or two semesters of training. However, there are also accelerated EMT courses that provide Emergency Medical Technician training.
At the heart of Unitek EMT's mission statement, you'll find a philosophy that places an emphasis on educational excellence to meet the workforce development needs of the community. To provide students with the skills that will lead to successful employment, Unitek EMT has committed to the following steps: continually evaluate and update educational courses, provide modern facilities and equipment, and select qualified teachers.
EMT training and courses required
If you would like to further your career goals with Unitek EMT, it is important to be aware of our EMT education requirements. On the most basic level, students at Unitek EMT must do the following to become graduates: complete courses with a passing grade during the required timeframe, and do so without any outstanding financial obligations to Unitek EMT.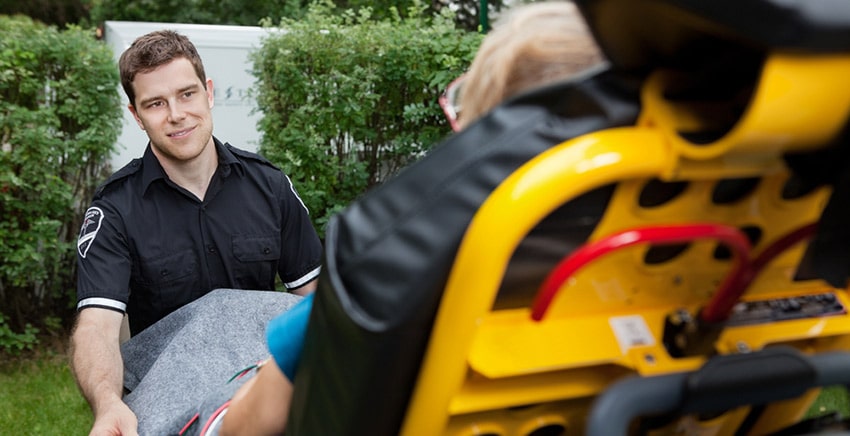 Let's take a closer look at Unitek's EMT program. Currently, it is offered at a facility in Chandler, Arizona. There students will find a 140-hour program that features a 14-Day Boot Camp. During the program, students receive training, active learning, and clinical simulations.
Passing the NREMT examination prepares students for work as EMTs
Upon successful completion of the program, students receive a Certificate of Completion and are eligible to sit for the National Registry of Emergency Medical Technicians (NREMT®) written/cognitive examination. Passing the NREMT examination prepares students for work as Emergency Medical Technicians and for continuing medical and paramedic education.
If you would like to learn more about EMT education requirements, we hope you will strongly consider Unitek EMT and the options we provide for future EMTs. Please click here to learn more about our school, or contact us toll free at 888-790-1458.