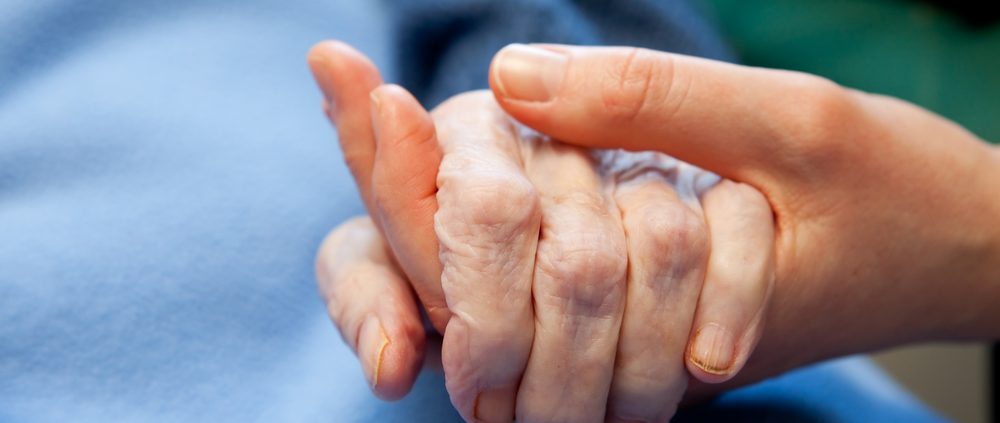 Emergency Disaster Drill Unites Efforts from 15 Agencies in Fremont | Unitek Education – EMT Training
On February 10th, Unitek Education hosted Operation Rolling Chaos, one of the largest Emergency disaster drills ever conducted in the bay area. This multi-agency collaboration involved the Army National Guard, California Reserve, California Highway Patrol, Fremont Police, CALSTAR, East bay Regional Park District, Fremont Unified School District, Fremont Fire, Unitek Education's EMT Trainers and students and Unitek College students, amongst other agencies. Operation Rolling Chaos used a total of 25 vehicles, including 12 cars, 8 ambulances, 3 helicopters, and 2 buses to simulate the breaking of the Anderson Dam in Morgan Hill, which would unleash massive amounts of water onto neighboring freeways.
With over 500 participants and visitors, more than 15 agencies worked together to prepare and participate in this mass casualty incident. Local news media provided extensive coverage of the event, including ABC, NBC and FOX affiliates. When asked about the advantages of the operation, Staff Sgt. Kasey A. Schmidt commented, "Military and civilian sectors could talk to each other so that if something were to happen, we could work better together." The goal of the event was to establish a standard operating protocol amongst the agencies when they respond to a mass casualty incident.
The guest of honor gracing the event was U.S. Representative Eric Swalwell. His support was not only a testament to the size and scope of this disaster training simulation, but to his dedication to the community. He made the trip all the way from Dublin to support the training, and was able to see many of the day's great events. "The dedication to the cause is pretty impressive," Swalwell said while witnessing the event, "…it takes practice, practice, practice, and you hope that over time the hours of practice make you ready for when something like this happens." He met with and commended many of the top officials in attendance including those from Unitek Education, Unitek College, and the Military, for doing an outstanding job. He toured the Unitek Education campus and observed the rescue event first hand. We were also proud to have Fremont Mayor Bill Harrison in attendance. He observed the disaster simulation, a helicopter landing, and also met with the CALSTAR Helicopter crew. At the end of the event, he addressed the military service members that had taken part in the event, thanking them for their service and participation in Operation Rolling Chaos. Mayor Bill Harrison's involvement highlighted Fremont's commitment to disaster response preparedness.
Among the highlights of the event were the three helicopters that touched down at the Unitek Education campus throughout the day. The Sonoma County Sheriff helicopter pilots displayed enormous skill and expertise with an intense rescue drill, where a mid-air lift was simulated. A host of medical instructors, military personnel, and nursing students were utilized to assess patient status, and provide triage and patient care. Louis Nguyen was one of the many Vocational Nursing students at Unitek College who participated as a patient for the event. He made the most of his experience, noting "It was valuable being able to watch the current licensed vocational nurses in action and working at a fast pace. I appreciated the way that they communicated with each other, with other agencies, and especially with patients." EMT boot camp* student Johen MacDonald was also able to gain valuable knowledge and appreciated the realism of the operation, remarking "Good hands on experience! We practiced everything, and got it done." Patients were moved from the disaster zone, to the casualty collection point, onto ambulances, and into the simulation hospital, where appropriate care was rendered.
Unitek Education's EMT boot camp* students and instructors participated in the event alongside personnel from the military agencies, allowing them an opportunity to practice their EMT skills. Unitek Education's lead EMT instructor, Eric O'Neal added that, "We have received an overwhelmingly positive response from the participating agencies about their participation, their individual training needs, and possible future events. A special thanks should be directed to the participating agencies; hands-down we could not have pulled off Operation Rolling Chaos without them."
Unitek Education helped organize the event and hosted it at their training location in Fremont. They are dedicated to organizing future collaborative events that not only provide valuable training for the agencies involved, but enhance the safety of the community as a whole.
About Unitek Education
Founded in 2004, Unitek Education's EMT Training division's mission is simple: Training the next wave of EMT professionals. Unitek Education's EMT Boot Camp* is a one of a kind program which gets students skilled and prepared for their NREMT with hands-on, intense training. Get certified in less time and gain real hands-on experience. For more information call 888-790-1458.
Contact:
Operation Rolling Chaos Team
[email protected] This e-mail address is being protected from spambots. You need JavaScript enabled to view it
https://www.unitekemt.com/wp-content/uploads/2014/01/shutterstock_53417668.jpg
667
1000
Maidul Islam
https://www.unitekemt.com/wp-content/uploads/2017/08/unitek-emt-logo.svg
Maidul Islam
2013-03-04 18:26:48
2017-08-25 22:44:23
Emergency Disaster Drill Unites Efforts from 15 Agencies in Fremont | Unitek Education – EMT Training