If you're pursuing a career as an Emergency Medical Technician, we would encourage you to watch our video, "Become an EMT." The video provides unique footage and reflects on Unitek's EMT training as well as the importance of hands-on exercises.
Training in Progress at Unitek EMT
The video opens with shots of overturned vehicles and bloodied, injured "victims" (these individuals were volunteers, not actual victims). The first woman sports an abdominal wound and appears to be unconscious. The camera then focuses on victims trapped inside crashed vehicles. One has a serious, open neck wound, and the other is suspended upside down. Other footage captures emergency scenarios on a larger scale. Dozens of personnel swarm the scene, allowing our EMT students to become quickly immersed in the simulation.
There is a balance to be struck between conceptual learning and simulation training. At Unitek EMT, we believe both are critical to a student's success as a future EMT. Our program places an emphasis on professional lectures, active participation, and applied training. Students will partake in outdoor activities like Trauma Lanes—a training simulation on Saturdays—and may spend up to three days working in a clinical rotation. Not only does the clinical rotation provide students with vital experience, but it can also be an excellent networking opportunity. They are encouraged to ask EMS personnel about their jobs, their employers, experiences in the field, etc.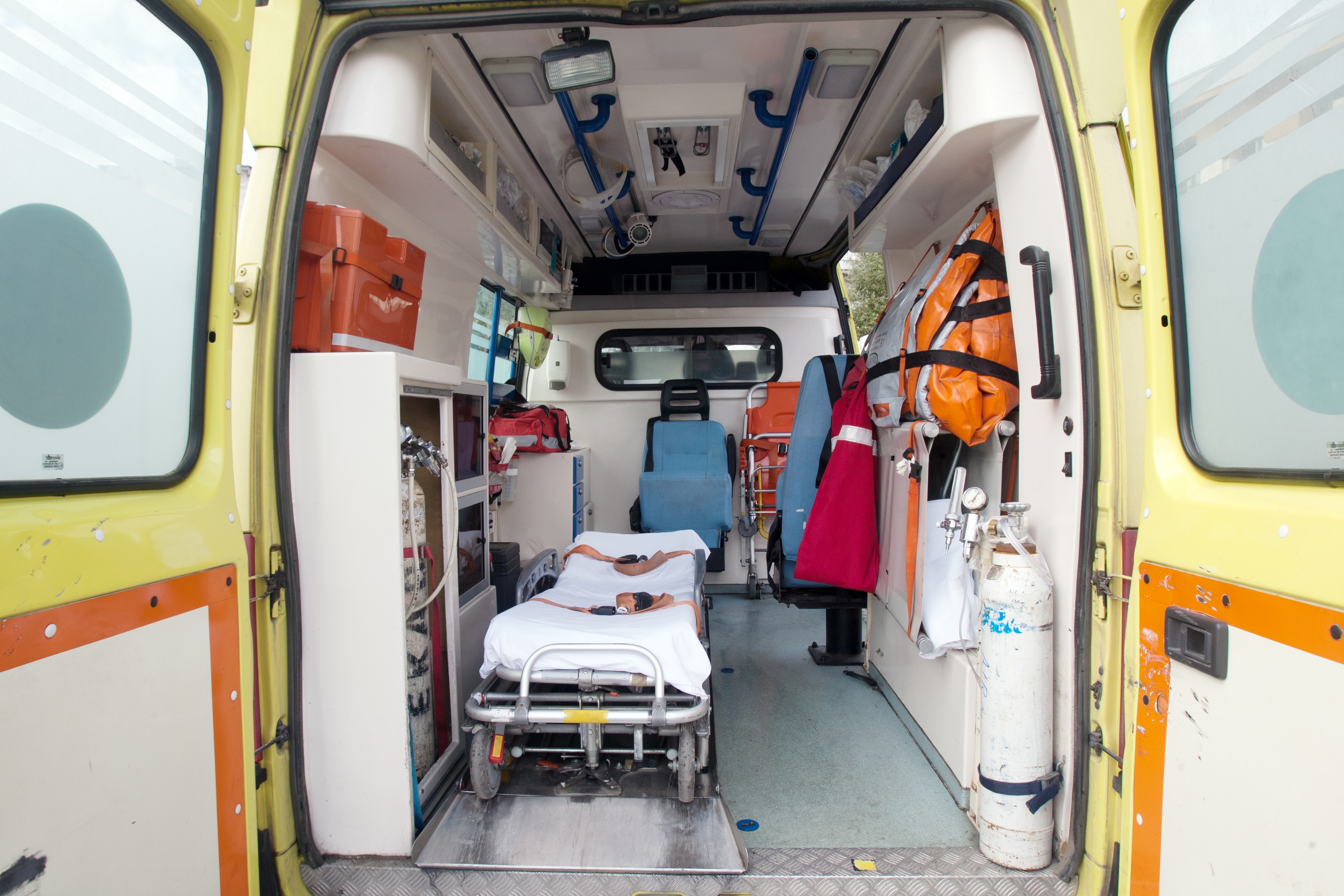 More About the EMT Program
Unitek's EMT program is split into two components: approximately 50 hours of online coursework and a 14-Day Boot Camp. The online portion includes content related to incident management. Additionally, our unique approach includes an intensive, workshop-style Boot Camp. Taught by veteran EMS professionals, Unitek's EMT courses provide students with the knowledge and psychomotor skills they'll need when every second counts.
If you're interested in our EMT school, it's important to review our enrollment requirements. They include the following:
+ Current American Heart Association Basic Life Support for Healthcare Provider Certification (AHA BLS CPR) – Available at Unitek or at an AHA CPR training center near you.
+ High School Diploma, GED, or official transcript.
Continuing Education Courses
In addition to our EMT program, we also offer various continuing education courses. These include Basic Life Support, Advanced Cardiac Life Support, EMT Refresher, and Nonviolent Intervention for First Responders. The Basic Life Support course is intended for healthcare professionals that need to know how to perform CPR and other basic, cardiovascular life support skills.
The advanced course is also designed for healthcare professionals, but an emphasis is placed on teamwork and increasing chances of survivability, particularly in cases of cardiac arrest, acute coronary syndrome (ACS), and stroke events. For those seeking recertification, our EMT Refresher course provides the necessary 24 hours of continuing education. Lastly, the Nonviolent Intervention course equips staff with techniques to safely defuse restless, aggressive, or violent behavior.
If you're considering EMT work, we hope you'll explore Unitek EMT and all our school has to offer.