From EMT to Health Information Technician: EMT Career Guide
How to Become a Health Information Technician: Duties, Responsibilities, Schooling, Requirements, Certifications, Job Outlook, and Salary
EMTs and paramedics work directly with patients daily. It's part of what makes the job exciting, because no one can predict who will need treatment or why.
But some EMTs may find that while they love emergency medicine, they prefer a job with less direct interaction with patients, which is why they may decide to advance their careers by becoming a Health Information Technician.
(See our full list of alternative jobs for EMTs and paramedics)
Health information technicians play a vital role in the healthcare system—without them, hospitals and clinics would grind to a halt. A health information tech's primary job is to organize and manage the health information of patients using a variety of paper and electronic filing systems. It's a clerical job and one that is best suited for professionals with medical backgrounds, such as EMTs or paramedics.
Health Information Technician Requirements
How to Become a Health Information Technician
Most states require future RHIT applicants to complete an associate's degree from an accredited RHIT program, where you'll study subjects such as disease and diagnostic coding, medical insurance and reimbursement, and basic medical terminology.
Similar to EMTs and paramedics, you'll also need to pass an RHIT certification exam after completing your coursework and recertify every two years.
Health Information Technician Might Be A Good Fit For You If…
You have a head for numbers and spreadsheets.
You are very organized and focused.
You prefer to work indoors.
You are good with computers.
You have a high integrity to work with sensitive personal and financial information.
You can break down raw data into easily communicable terms.
You prefer a more standard workday to the longer shifts of emergency medicine.
Health Information Technician Duties & Responsibilities
What Does a Health Information Technician Do?
The primary job of a health information technician is to organize and manage patients' health information to maintain its quality, accuracy, availability, and security. A registered health information tech works with a variety of computer systems to enter, access, and analyze data, and communicates directly with medical teams to provide immediate information on patient histories and prior treatment.
Common responsibilities for health information technicians include:
Entering new data into patient records
Reviewing and analyzing patient data for accuracy, timeliness, and completeness
Tracking patient outcomes for quality assessment
Coding procedures and diagnoses for insurance purposes and billing
Meeting with medical teams to clarify patient data, history, and previous treatments
Maintaining confidentiality and security of patient records
Health Information Technician Job Description
What Is a Typical Day For a Health Information Technician?
A typical day for a health information technician depends largely on where they work. The majority of RHITs work in hospitals with a standard 8-to-5 shift—although some hospitals maintain a 24-hour medical records department, meaning possible night and weekend shifts. Some RHITs can work remotely and can do their jobs from a home office.
Much of an RHITs day is spent in front of a computer monitor—entering and analyzing data. From the moment you clock-in to the minute you clock-out, you can expect a steady flow of new data to be entered and requests for analysis of old data. Unlike EMTs and paramedics, the workflow for an RHIT tends to be steady from day to day rather than moments of high action followed by periods of waiting.
Occasionally, an RHIT may be asked to contribute to special projects—a deep dive analysis of patient care across several years, for example. You may be asked to build a report that could help decide the future of the hospital, your hospital's staff, and your hospital's current and future patients.
Health Information Technician Hours
Many RHITs enjoy a standard office hour work shift, or the typical 8-to-5 weekday job. This can vary according to your employers, however, and some hospitals may include weekend and overnight shifts.
Health Information Technician Uniform
Because Health Information Technicians don't work directly with patients, scrubs aren't typically required (although some hospitals or clinics may still require them). Comfortable office attire is the standard for most RHITs.
Health Information Technician Education
What Training Is Required to Become a Health Information Technician?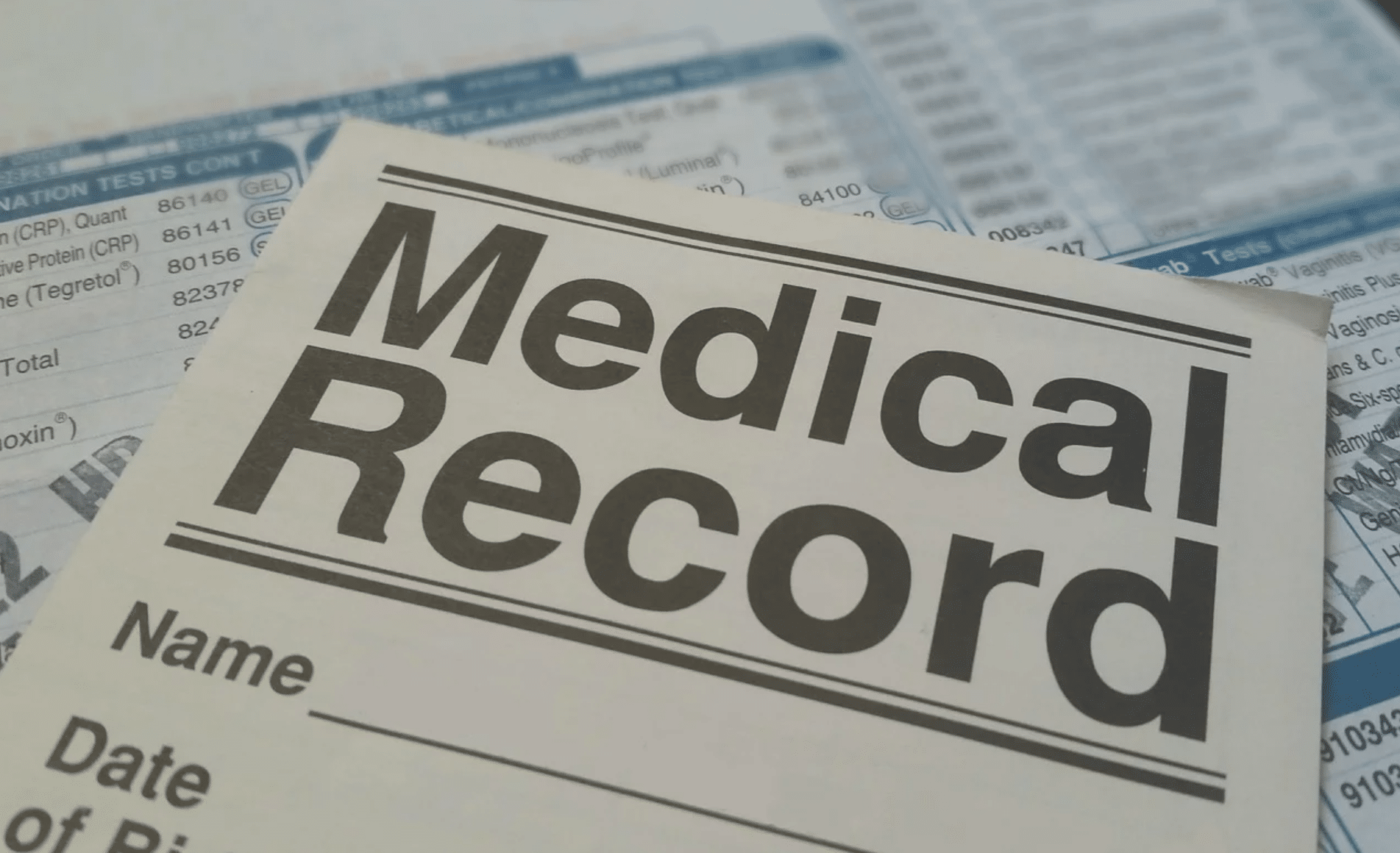 As mentioned above, health information technician training begins with a high school diploma (or GED), followed by an accredited RHIT program or associates degree.
Health Information Technician Programs
Health information technician programs can be found in a variety of places, from standard four-year colleges to vocational schools and community colleges. The RHIT courses may vary from school to school, but the overall curriculum will be similar.
During your RHIT courses, you'll study:
Anatomy and Physiology
Health Information Statistics
Health Information Computer Applications
Disease and Diagnosis Coding
Medical Insurance and Reimbursement
Basic Medical Terminology
Pharmacology
Information Management Techniques
Common Procedural Technology (CPT) Coding
Time will also be spent on RHIT exam preparation to give students the best shot at passing their certification exams, post-graduation.
How Long Does It Take to Be a Health Information Technician?
Most accredited RHIT programs can be completed within two years A four-year RHIA (registered health information administrator) option is also available for those seeking managerial positions.
Health Information Technician Certification
The RHIT certification exam is given in a testing facility similar to the ones used for EMT and paramedic certification exams. The exam questions, however, will focus almost entirely on your ability to analyze and manage data. During the test, you'll be asked to demonstrate your ability to:
Verify the completion and accuracy of patient data into a health information management system.
Analyze and assemble patient data.
Properly code diagnoses and procedures.
Properly submit compiled information to an insurance provider.
Fortunately, there's no waiting period between the completion of your exam and receiving your score. As soon as you're done with your test, you'll be given your results and a "pass" or "fail" designation.
How Much Does It Cost To Become A Health Information Technician?
Tuition costs for an accredited health information technology program can vary from school to school, so be sure and shop around for the best value. Most RHIT programs will average around $2,000 per semester ($8,000 total for the full two years), while some programs can reach as high as $12,000 to $15,000 for the full two years.
Fortunately, most schools offer some form of financial aid or tuition assistance, so be sure to speak to a financial aid representative before enrolling.
The RHIT certification exam costs an additional $299 dollars to register.
Health Information Technician Required Skills
Besides the training and certification requirements, health information technicians should exhibit the following skills to achieve success:
Communication – RHIT's work with raw data—numbers and statistics—but raw data can be overwhelming for doctors and patients alike. A good RHIT can break down the data into easily digestible information.
Analytical Thinking – The ultimate goal of an RHIT is to use data to streamline and improve patient care in a way that makes treatment as affordable as possible for both patient and hospital. This takes a person who is not just capable of entering and reading data, but someone who can truly understand it and make suggestions based off that information.
Organization – The sheer number of records in a hospital is staggering. Mistakes that occur with these files could have major consequences. A good RHIT should be highly organized and meticulous enough to avoid those mistakes.
Ethical – As an RHIT, the personal and financial information of every patient in the hospital is at your fingertips. Therefore, this job requires the highest ethical standards and discretion.
Cooperative – As an RHIT, you work with a variety of people across multiple organizations, such as insurance companies. Your ability to work well with others can have a direct impact on your employer, as well as the care and financial well-being of your patients.
Technical Skills – Health information techs should feel comfortable around computers. You'll be expected to use database programs to track, enter, and analyze data. These may not always be the most user-friendly computer applications, so you'll need to be patient and tech-savvy to succeed.
From EMT to Health Information Technician
How Will EMT Experience Help Me Become a Health Information Technician?
Becoming a paramedic or EMT can be a useful stepping stone to becoming an health information technician. Here's how…
Proof of Performance – Your time as an EMT or paramedic proves you are both passionate and capable of serving others in the medical field.
Patient Care – Your experience with patients not only sets you apart from others in the RHIT field, you'll have unique insights into the diagnoses, procedures, and treatments that you'll be analyzing.
Communication – EMTs and paramedics are responsible for communicating a patient's status quickly and accurately to doctors and dispatchers. This experience translates directly to your new role as an RHIT, as you'll be asked to communicate patient information to doctors with the same speed and accuracy.
Organizational Skills – EMTs and paramedics handle their fair share of patient information during a shift, and the organizational tips and tricks learned in the field can directly translate to an RHIT's daily tasks.
Medical Terminology – EMTs and paramedics become very familiar with medical terminology while working directly with patients in the field, giving them a familiarity with the terms an RHIT is expected to know and understand.
Health Information Technician Salary
How Much Does a Health Information Technician Make?
The average annual salary* for a health information technician is roughly $44,010 per year or $21.16 per hour, with salaries in the 90th percentile averaging $66,000 or higher. (BLS)
The job outlook for RHITs is also growing quickly. The field expected to expand by 8% (faster than average) in the next ten years.
Highest Paid Industries for Health Information Technicians
Here is a list of occupational settings where RHITs can work, ranked in order of average salary:
| | | |
| --- | --- | --- |
| Industry | Average Hourly Wage | Average Salary |
| Pharmaceutical and Medicine Manufacturing | $30.17 | $62,740 |
| Insurance Carriers | $25.40 | $52,830 |
| Scientific Research & Development Services | $25.05 | $52,100 |
| Federal Executive Branch | $24.19 | $50,320 |
| Business, Professional, Labor, or Political Organizations | $24.16 | $50,260 |
| Management of Companies & Enterprises | $23.78 | $49,470 |
| Specialty Hospitals | $22.69 | $47,200 |
| General Medical & Surgical Hospitals | $22.45 | $46,690 |
| Office Administrative Services | $21.94 | $45,640 |
| Outpatient Care Centers | $21.46 | $44,630 |
Highest Paying States for Health Information Technicians
Health information technicians receive the highest average salaries (& hourly wages) in the following states:
| | | |
| --- | --- | --- |
| State | Average Hourly Wage | Average Salary |
| New Jersey | $25.97 | $54,020 |
| District of Columbia | $25.69 | $53,430 |
| California | $24.94 | $51,880 |
| Connecticut | $24.71 | $51,400 |
| Hawaii | $24.49 | $50,940 |
Highest Paying Cities for Health Information Technicians
Health information technicians receive the highest average salaries (& hourly wages) in the following cities:
| | | |
| --- | --- | --- |
| City | Average Hourly Wage | Average Salary |
| Atlantic City, NJ | $30.06 | $62,520 |
| San Jose, CA | $28.82 | $59,940 |
| Yuba City, CA | $28.05 | $58,350 |
| Riverside, CA | $27.59 | $57,390 |
| Danbury, CT | $27.53 | $57,260 |
| Trenton, NJ | $26.97 | $56,100 |
| Sacramento, CA | $26.75 | $55,630 |
| San Francisco, CA | $26.37 | $54,850 |
| Hartford, CT | $26.22 | $54,530 |
| Longview, WA | $26.16 | $54,410 |
Beginning Your Career as a Health Information Technician
Becoming a Health Information Technician can be a positive next step for some EMTs and paramedics.
If you're not already an EMT and would like to gain real-world experience before taking the leap to becoming a health information tech, you can start by training for EMT certification.
Emergency medical services are an excellent way to test the waters before fully committing to a career in healthcare. Jobs for both RHITs and EMTs are in high demand (1,2), and employers are constantly looking for hard-working, smart, and dedicated employees for their teams. The healthcare field is full of opportunities, and the jobs are waiting. It's up to you to take that first step towards your future.
https://www.unitekemt.com/wp-content/uploads/2019/12/person-801829_1280.jpg
853
1280
Alyssa Jordan
https://www.unitekemt.com/wp-content/uploads/2017/08/unitek-emt-logo.svg
Alyssa Jordan
2019-12-06 05:15:33
2020-09-01 12:04:59
From EMT to Health Information Technician: EMT Career Guide