Getting By With Little Supply
The 4 Best DIY Hacks for Staying Safe During the Pandemic
The COVID-19 pandemic has exhausted many of our hygiene and medical supplies, as well as the PPE (Personal Protective Equipment) that is necessary to prevent the spread of Coronavirus.
The shortage of supplies has forced many of us to discover and share innovative DIY hacks to produce our own supplies, using only the tools and materials available in our homes.
By taking it upon ourselves to make these DIY supplies, we help preserve resources for our heroes, the nurses and health care practitioners who need them the most.
For anyone looking for instructions on how to create their own face masks, shields, hand sanitizer, or even toilet paper, there are many terrific guides and tutorials available online that can walk you through every step of the process.
To make things easier, we hand-selected some of our favorite online DIY resources and tutorials below.
Hope you enjoy!
1. DIY Face Masks

Probably the most popular supply hack that's spreading across social media these days is the do-it-yourself face mask.
Amid a shortage of medical-grade face masks, the U.S. federal government recently suggested that all Americans wear homemade facial coverings when stepping outside.
Covering your mouth and nose is one of the most effective ways to slow the spread of the Coronavirus. Some materials work better than others, however wearing any mask when out in public is significantly better than no protection at all.
Here are some useful DIY guides to help you create face masks at home.
How To Make A DIY Face Mask For Coronavirus
This 3-minute video from TIME Magazine serves as a guide on how to make a cloth face mask for anyone who is handy with a sewing machine.
Dr. Sanjay Gupta shows how to make your own mask at home
If you don't have a sewing machine at home, there's no need to worry. This month, CNN released a 4-minute video of Dr. Sanjay Gupta demonstrating the proper method of creating a DIY face mask without a sewing machine. In the video description, they mention the importance of relying on these DIY methods so that we can reserve more N95 masks for our nation's health care workers.
Answers to your DIY Face Mask Questions
By: Bonnie Berkowitz & Aaron Steckelberg (Washington Post)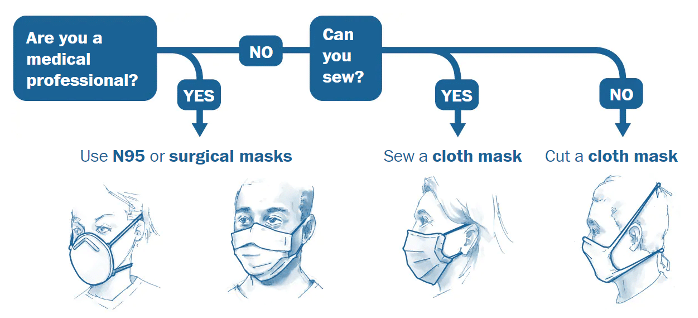 Image courtesy of The Washington Post.
Did you know the Coronavirus is extremely tiny? So tiny in fact that it can't be trapped by most breathable fabrics.
Read this article from The Washington Post to learn the science behind effective face mask protection and learn which materials work best to keep yourself and those around you safe from this terrible illness.
2. DIY Face Shields
Many of the healthcare heroes who are on the front lines of the Coronavirus pandemic have been forced to create their own medical supplies from scratch.
One of the most vital pieces of PPE equipment that healthcare workers need is the protective face shield.
The face shield protects the entire face, preventing any bodily fluids from making contact with healthcare workers while treating their patients.
Unfortunately, many hospitals are experiencing a shortage of this lifesaving equipment and waiting times for their replenishment have no end in sight.
We hope that DIY solutions like the ones below can be of some value to our hero first responders and medical professionals who may be carrying out their duties without the right protective gear.
Acetate Face Shield DIY
Michaels Stores has produced an entire DIY content hub that hosts a variety of DIY solutions for everything from reversable crochet face masks to the acetate face shield. In addition to their step-by-step video guides, these pages include a shopping list for all the necessary materials with links pointing to where you can purchase each one.
How To Make Your Own Face Shield: DIY in 5 Simple Steps
The Magic in Nursing Team YouTube channel was developed for health care professionals or anyone who is interested in the medical field.
According to their YouTube page, their goal is "to provide simple yet comprehensive videos about medical related topics such as pathophysiology of diseases, nursing procedures, interpretation of EKG, and more."
In this recent video, the Magic in Nursing team presents a simple 5-step process for making your own face shield using clear binding covers, elastic bands, double-sided tape, a box cutter, a pair of scissors, a stapler, and a rubber foam strip.
3. DIY Hand Sanitizer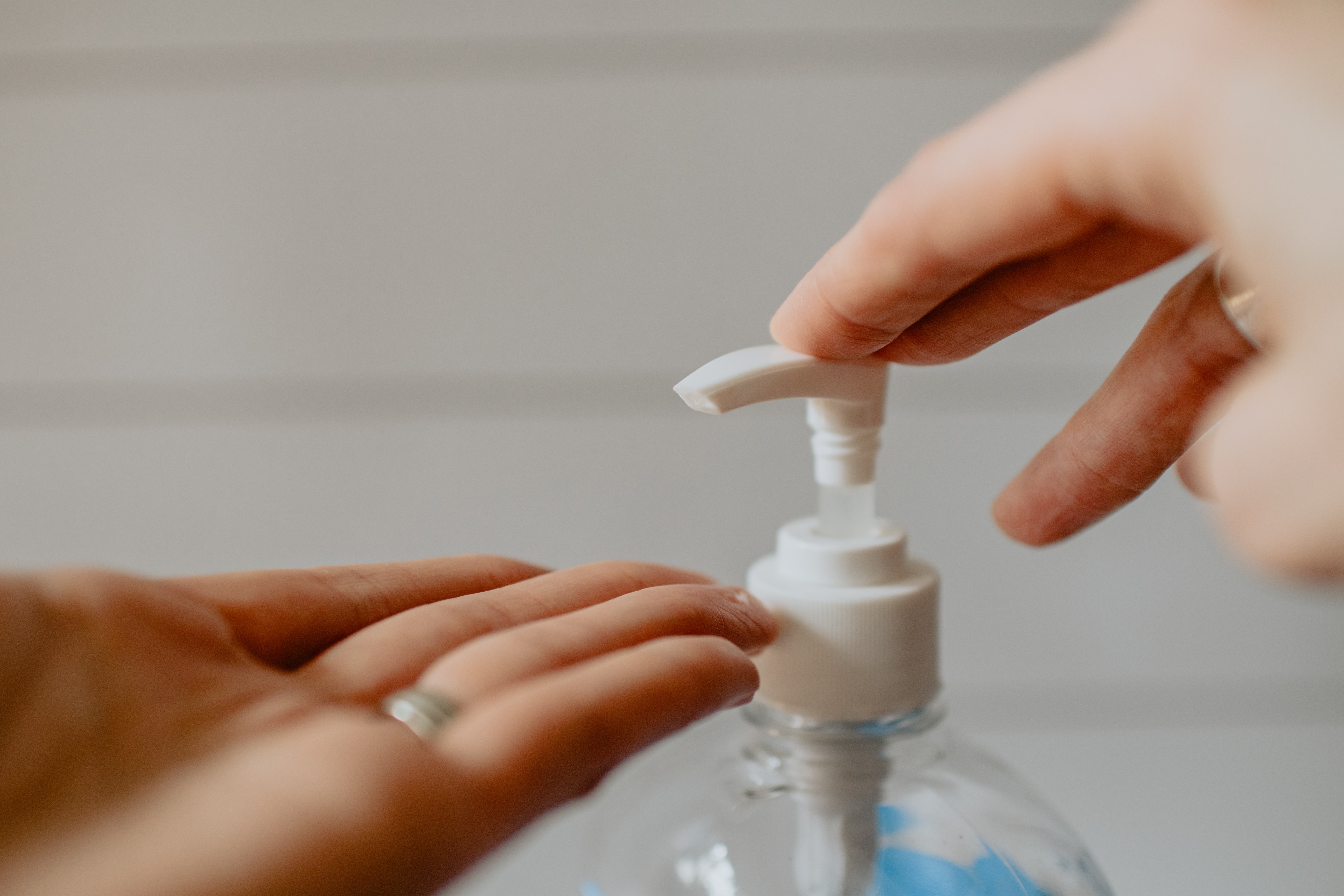 Social distancing and handwashing are the two most proactive things we can do to prevent the spread of Coronavirus. However, several hygiene products, particularly hand sanitizer, have become extremely hot commodities in recent weeks.
For those of you who are patiently waiting for your local stores to restock these items, we have great news. You can create your own hand sanitizer from scratch.
All it takes is three ingredients to make your own hand sanitizer at home:
Rubbing alcohol
Aloe vera gel
Any essential oil
Just follow Healthline's detailed guide on How to Make Your Own Hand Sanitizer, where they explain that "the key to making an effective, germ-busting hand sanitizer is to stick to a 2:1 proportion of alcohol to aloe vera."
4. DIY Toilet Paper

Toilet paper may possibly have been the scarcest resource during the early stages of the Coronavirus outbreak.
In fear of a looming shortage, people were compelled to buy and stockpile all the toilet paper they could find, wherever it was being sold. TP became so scarce that most stores were forced to limit the amount of bathrooms tissues that customers could purchase in a single visit.
While having toilet paper has no direct correlation to preventing the spread of Coronavirus, it's important to have a backup plan in case you run out of this coveted bathroom essential.
And, as you may have guessed, you can make your own toilet paper at home.
Here are a few DIY toilet paper solutions you can follow so that you're never blue while in the loo.
Make your own toilet paper (DIY) Homemade
This 3-minute video shows will teach you a clever hack for how to make toilet paper by using a familiar product that's available in most auto parts stores.
How To Make Toilet Paper In A Crisis
Based on their YouTube channel description, the Survival Dispatch has one clear mission statement, to provide "no nonsense survival solutions and tips for a dangerous world."
In this short video, Survival Dispatch's Charley Hogwood demonstrates a great way to make your own toilet paper out of a phone book or coupon book.
DIY Can Directly Help our Frontline Healthcare Heroes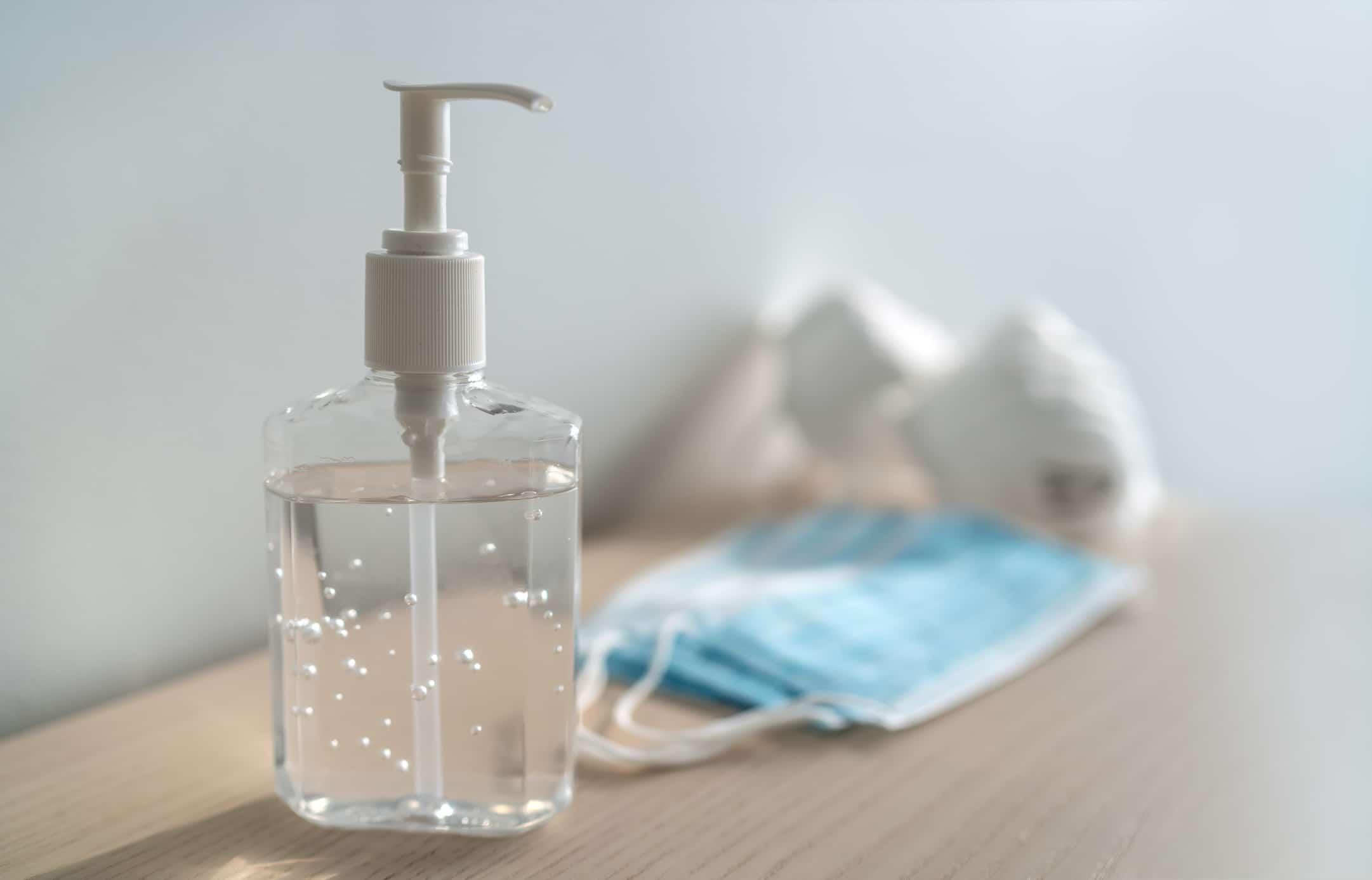 The current pandemic is taking a heavy toll on our health care workers. These heroes desperately need lots of equipment to protect themselves from exposure to this deadly virus.
Until we can overcome these supply shortages, these health care workers will have no choice but to resort to the very same DIY solutions that are intended for regular civilians. Those in the medical profession should have priority access to any new medical grade equipment that's available in the market.
In the meantime, we can all make a difference by being more resourceful and making our own health and hygiene supplies at home.
Don't forget. We must continue to protect ourselves and the safety of others by washing our hands, practicing social distancing, and covering our faces when we're in public. We hope this article was helpful to anyone in dire need of supplies.
Finally, if you are a healthcare worker, Unitek EMT wants to thank you for your brave and noble service, in our country and around the world.
https://www.unitekemt.com/wp-content/uploads/2020/04/iStock-1214768098.jpg
1414
2121
Alyssa Jordan
https://www.unitekemt.com/wp-content/uploads/2017/08/unitek-emt-logo.svg
Alyssa Jordan
2022-01-27 11:00:34
2022-01-27 10:42:37
Getting By With Little Supply