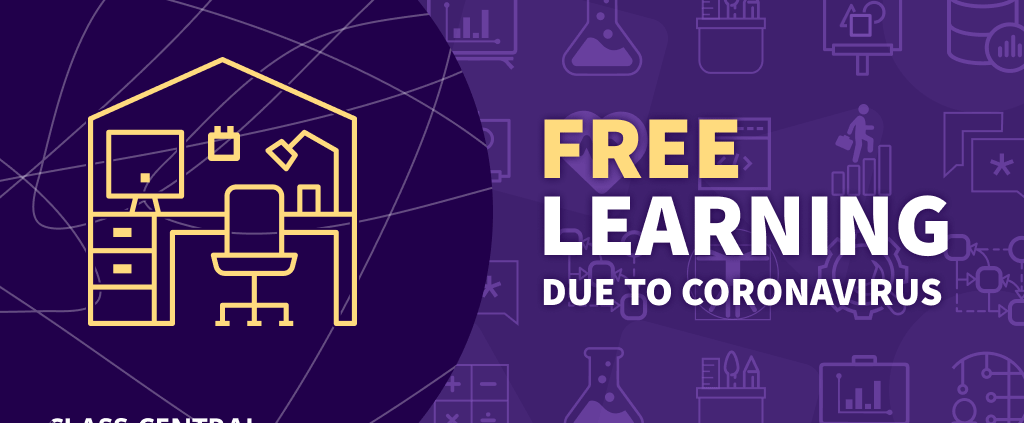 Top 7 Web Apps for Free Online College Courses During Quarantine
They say you should "never stop learning, because life never stops teaching."
With today's rapidly changing technology and increasing demand for educated workers, lifelong learning could be an important part of your professional success. But lifelong learning can help more than your career, making a commitment to staying mentally active and challenged can also improve your mind, body, and mood.
Research shows that ongoing mental activity has a positive effect on brain cells and helps promote mental sharpness. Seniors, for example, who maintained high levels of intellectual stimulation throughout their lifetime had a significant marked delay in the onset of memory issues and Alzheimer's symptoms.
Physically, lifelong learning can include classes on sports, exercise, performing arts, and other pursuits that keep you active and healthy. Studies show the benefits of regular physical activity include maintaining healthy weight, enhancing mobility, improving sleep, preventing disease, and elevating mood.
Socially, taking up a class or hobby can help you network professionally or make friends with similar interests and get involved with your community. Research has shown that social activities can boost your mental health, improve physical strength, provide a sense of belonging, and lead to a longer, happier life.
In a recent study, lifelong learners cited numerous reasons for their ongoing pursuit of education and betterment. These reasons included:
Improve their job skills
Earn degree, license or certification
Get a raise or promotion at work
Begin a new career
Make their life more interesting
Help others more effectively
Turn a hobby into a business
Keep up with schoolwork of children or grandchildren
If the coronavirus quarantine has opened up some time in your schedule, why not take a class or two? Or start your degree? Or earn your next degree?
With the organizations listed here, you can do all of the above and more, and you can take the vast majority of your classes, if not all of them, for absolutely free!
1. Khan Academy
What Is Khan Academy?
Khan Academy is a personalized learning resource for all ages. Khan Academy is a nonprofit with the mission to provide a world-class education for anyone, anywhere—for free! They offer personalized learning, where students practice at their own pace, first filling in gaps in their understanding, then accelerating their learning. Created by experts, Khan Academy courses cover math, science, computer programming, history, art history, economics, and more. They have partnered with institutions like NASA, The Museum of Modern Art, The California Academy of Sciences, and MIT to offer specialized content.
Khan Academy Reviews
Here are what some verified reviewers had to say about Khan Academy:
★ ★ ★ ★ ★ "I've been searching for years for a good Math book. I tried academically approved math books but found them confusing. They're written with the expectations like you already know the math. They're written for the teacher not the learning student. Being an adult I recall giving up on math in 10th grade and just tried enough to pass. This place is speeding me up to college level math. I'll soon be able to take the required math classes for my program without challenge."
★ ★ ★ ★ ★ "The selection was great. They had every course I could of dreamed. I was set on one of course but looking thru and seeing them all was like wow that cool. The instructors were like the smartest I've worked with and it seemed as if they were one-on-one-ing me all the time so I was right there in touch with all. I am a fast learner so idk how easy it is for everyone but for me it was like the greatest. I was in and out with all I needed in no time to my new position. The price was great. I looked at a few before and just kept coming back to this over and over so I went with it and never looked back. The value is spot on."
★ ★ ★ ★ ★ "The course selection at Khan academy doesn't offer as many online courses as some of the other online academies but still offer enough to maintain. Instructor qualifications for Khan academy are of the highest degree. Everything is laid out for you so there is no confusion over anything trivial. The ease of learning at Khan academy is exactly that, ease of learning. Everything is laid out and presented as is in black and white for all to see. I'd imagine the perceived value of Khan academy should be high as the academy holds itself to a high standard amongst online colleges. Where others fall short, Khan rises."
How Do I Get Started with Khan Academy?

Website: Click here to visit the Khan Academy website.
Android App: Click here to download the Khan Academy app on Google Play.
iPhone/iPad Users: Click here to download the Khan Academy app on the App Store.
2. edX
What Is edX?
What do you want to learn? EdX can help you stay connected and move forward with access to over 2,500 online courses from 140 institutions. Founded by Harvard and MIT, edX is home to more than 20 million learners, most top-ranked universities in the world, and industry-leading companies. Supporting learners at every stage, whether entering the job market, changing fields, seeking a promotion, or exploring new interests, edX delivers courses for curious minds. Popular subjects include computer science, language, data science, business & management, engineering, humanities, among others.
edX Reviews
Here are what some users had to say about edX:
★ ★ ★ ★ ★ "I have been a student since the early days of edX. I have learned so much from high-quality courses delivered on the edX platform, taught by top-notch universities and industry partners all over the world. In the COVID19#stayhome season, edX gave more learning opportunities. I cannot recommend edX enough!"
★ ★ ★ ★ ★ "I took a course in C++. At my university, I did not like the fact that the teachers told me a dry theory and did not support it with practical examples. In these courses, I liked absolutely everything! It is noticeable that teachers are great professionals with tremendous experience. They are very interesting to listen to and thanks to them, I began to feel more confident when I sit down to write code, knowing that I was trained by some of the best programmers in the whole world. There were a lot of examples in the courses themselves, which really impressed me. The examples are very easy to learn, and after I completed the assignments I did not have any questions for the material covered. I understood how every line of my code worked. I will definitely continue my studies on this site."
★ ★ ★ ★ ★ "I love edX.org. I am very impressed with how they have set up their website. It shows so much information about the classes. They have everything that you need to know like the course description, syllabus, information about the professors, how much they cost, the duration of the class, etc. I also love the fact that the sound is great on the videos and they have the transcripts of every video for each class. This makes it so much easier to take great notes because you don't have to stop the video and then replay it. I am currently taking 2 classes with edX which are English grammar and Animal Behavior."
How Do I Get Started with edX?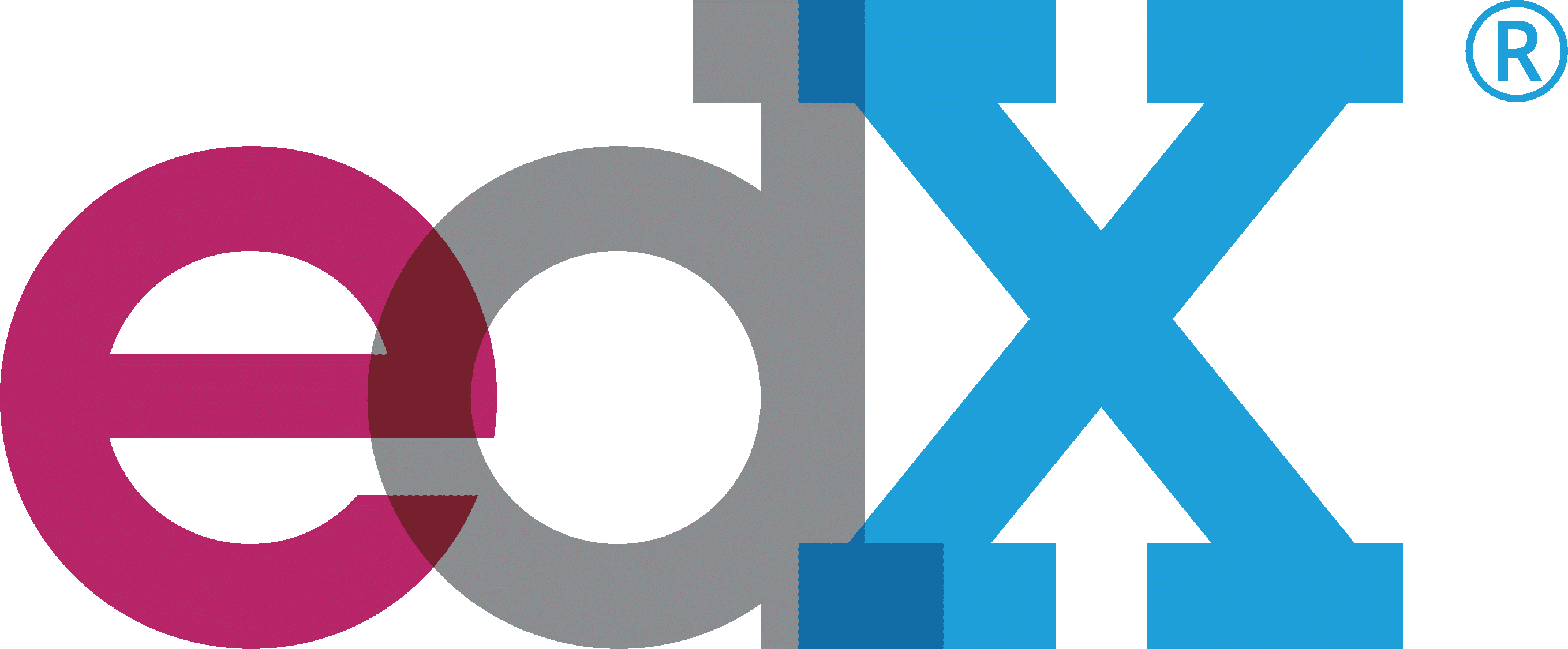 Website: Click here to visit the edX website.
Android App: Click here to download the edX app on Google Play.
iPhone/iPad Users: Click here to download the edX app on the App Store.
3. Coursera
What Is Coursera?
Coursera builds skills with courses, certificates, and online degrees from world-class universities and companies. Learn the latest skills like business analytics, graphic design, Python, and more. Get ready for a high-demand career in fields like IT, AI, and cloud engineering. Earn a certificate or degree from a leading university in business, computer science, and more. In a recent survey, 87% of Coursera students who were learning for professional development reported career benefits like getting a promotion, a raise, or starting a new career.
Coursera Reviews
Here are what some verified reviewers had to say about Coursera:
★ ★ ★ ★ ★ "I enjoy my current experience with Coursera. At the moment I am taking two courses, both in the Marketing sector (Digital Mkt by University of Illinois and Neuromarketing by Copenhagen Business School). I find the videos interesting and the assignments as well. I learned many interesting things in these couple of weeks and I'm looking forward to check also the other course materials. Also, great customer service on the chat!"
★ ★ ★ ★ "I have used Coursera for around three years. I have found some very interesting free courses but have never used the paid version so cannot comment on that. It is good for beginners as there are many courses for them but there are some good advanced ones too."
★ ★ ★ ★ ★ "I'm not sure why so many people don't like the site. I have been using Coursera more or less since it first started and I have watched as it's matured into one of the best MOOC sites on the Web. There are a variety of topics where one can learn what he or she is interested in, including computer science, cybersecurity, data science, writing, history, math, video game development, and on and on. Best of all: it's free! Yes, if a person wants a credential to put on his or her resume or LinkedIn profile, then he or she can pay a fair monthly fee, but it's not required."
How Do I Get Started with Coursera?

Website: Click here to visit the Coursera website.
Android App: Click here to download the Coursera app on Google Play.
iPhone/iPad Users: Click here to download the Coursera app on the App Store.
4. Udemy
What Is Udemy?
Udemy is the "world's largest selection of courses." Udemy lets you choose from 150,000 online video courses with new additions published every month. Many are free, but all are very inexpensive. With access to online learning resources and instruction, anyone, anywhere, can gain skills and transform their lives in meaningful ways. Popular subjects include business, design, photography, development, marketing, IT & Software, and personal development. Udemy offers expert instruction, lifetime access to content, and personal learning recommendations.
Udemy Reviews
Here are what some verified reviewers had to say about Udemy:
★ ★ ★ ★ ★ "Many of my coworkers choose to use Udemy for continuing education. I feel it has the best selection, training and curriculum vs others I have tried. Yes, the courses may be longer than others, but they're more detailed."
★ ★ ★ ★ ★ "I have completed multiple courses so far, and have been so informed as to the content of each course. A lot of folks on here are giving Udemy a 1-star review for the fact that they have had issues obtaining a discount. I have received discounts with all of my courses, with no problem at all. I do notice that it is indeed easier to sign up for and do the coursework on my Mac, not my phone. So happy that I found this great platform with wonderful educators! Thank you Udemy!!!"
★ ★ ★ ★ ★ "The courses are very simple and up to the expectations at very cheap prices… Beginner to advanced…all the level courses are available, so that you can choose one from them. You can't learn everything to the very advanced level…but they could give some basic ideas about that particular course."
How Do I Get Started with Udemy?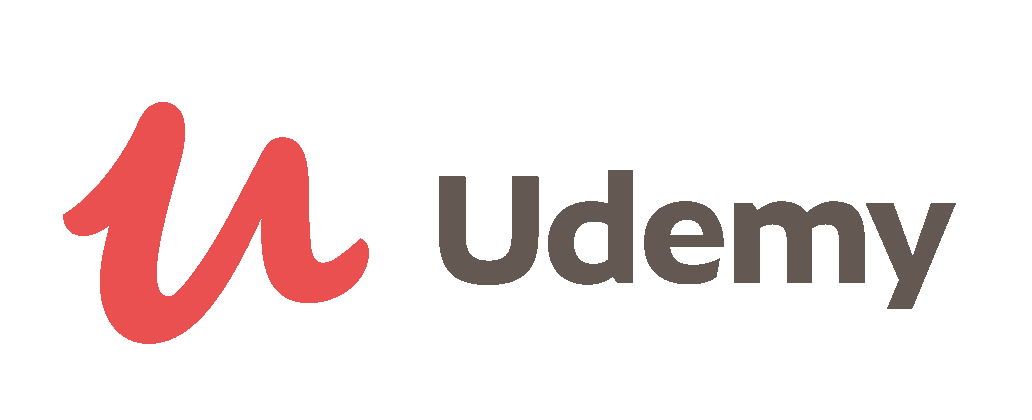 Website: Click here to visit the Udemy website.
Android App: Click here to download the Udemy app on Google Play.
iPhone/iPad Users: Click here to download the Udemy app on the App Store.
5. Stanford Online
What Is Stanford Online?
At Stanford Online, every day is an opportunity to learn new skills, prepare for that dream job, or create an entirely new future. Stanford Online offers free online courses that let you learn new skills and study emerging topics in a flexible format. Learn from Stanford instructors and industry experts at no cost to you. Topics include health & medicine, education, engineering, arts & humanities, among others.
Stanford Online Reviews
Here are what some users had to say about Stanford Online:
★ ★ ★ ★ ★ "It's a great platform for Computer Science students for a head start in college like myself. The pace of this program helped me create a concrete foundation for my life ahead as a programmer. Thank you, Mr. Nick, for the effort you have put into making this course marvelous."
★ ★ ★ ★ ★ "Excellent course – gives a good understanding of networking basics. Most importantly, it is self-paced, so there is enough time to go back to material you'd need some more time to digest, and there are no conflicts with work schedule. The only thing missing are some programming assignments. Thanks Stanford & instructors!"
★ ★ ★ ★ "Good introductory course for computer networking and internet security. The duo of Professors Levis and Mckeown delivery style makes understanding of how protocols and packages work, providing secure communication easy."
How Do I Get Started with Stanford Online?

Website: Click here to visit the Stanford Online website.
YouTube: Click here to visit the Stanford Online YouTube channel.
6. MIT OpenCourseWare
What Is MIT OpenCourseWare?
"The idea is simple: to publish all of our course materials online and make them widely available to everyone." MIT OpenCourseWork (OCW) offers materials from 2,400 courses available to the world. Through OCW, educators improve courses and curricula, making their schools more effective; students find additional resources to help them succeed; and independent learners enrich their lives and use the content to tackle some of our world's most difficult challenges, including sustainable development, climate change, and cancer eradication.
MIT OpenCourseWare Reviews
Here are some reviews for MIT OpenCourseWare from their Facebook page:
★ ★ ★ ★ ★ "What an opportunity for everyone around the world to learn at such a great school, one of the greatest "temples of education and knowledge" in the world. Thank you MIT for making it possible for so many of us to "attend" these great courses. Thank you!"
★ ★ ★ ★ ★ "MIT OCW is the real deal. It existed way before MOOCs, and is still WAY better than them. It's both more convenient (no registrations, no paywalls) and more rigorous (you get real MIT courses, not watered down versions)."
★ ★ ★ ★ ★ "MIT OCW is now my go-to when I'm in a class taught by professor who can't explain things thoroughly yet grading us inconsiderately (this truly grinds my gear). Thank you for bringing high-end education to everyone including people in third world country. Much love from Asia."
How Do I Get Started with MIT OpenCourseWare?
Website: Click here to visit the MIT OpenCourseWare website.
7. Class Central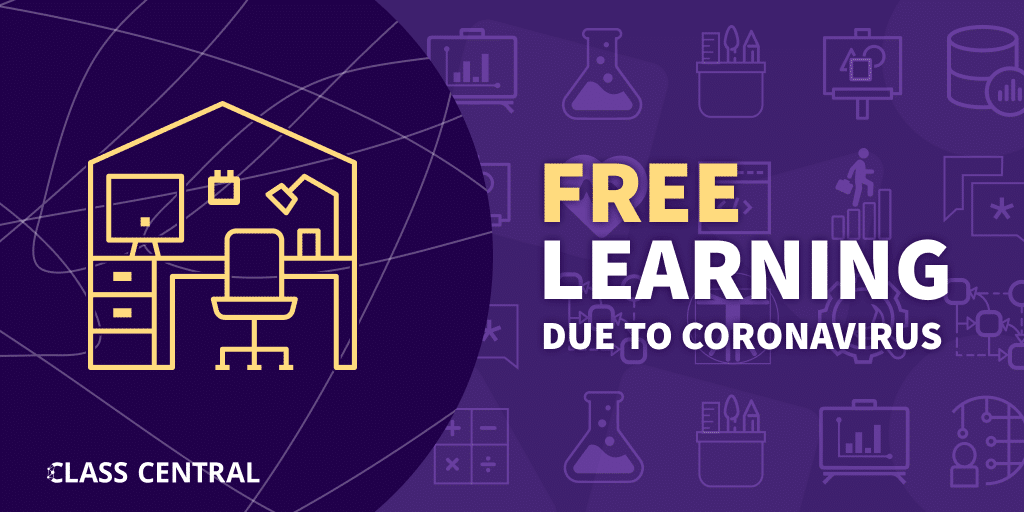 What Is Class Central?
Class Central is a search engine and reviews site for free online courses popularly known as MOOCs or Massive Open Online Courses. Here you'll find thousands of free MOOCs ranked by their popularity with plenty of student reviews for each course. They offer 75 free writing online courses and more than 35 legitimate online master's degrees. You can also get personalized course recommendations, track subjects and courses with reminders, and more.
Class Central Reviews
Here are what some users had to say about Class Central:
★ ★ ★ ★ ★ "This is a great course. The teacher not only knows his material, but has a lot of experience working with first time programmers and so knows what errors they are likely to make and what questions they are likely to ask and addresses them all. He is fun to listen to, unlike some moocs I have taken where the teachers were reading and got the intonation all wrong—very distracting. This one wasn't like that by far. He was interesting and even funny at times."
★ ★ ★ ★ ★ "With so many glowing reviews, I don't think mine matters, but here it is anyway: This course is amazing. This course is so amazing that a) I realized I threw away way too much money on a different "introduction to python" course that had live instructors and one-on-one access to mentors because this class was free and far more beneficial; and b) when I'm done writing this review, I'm going to sign up for the whole Coursera Python for Everybody specialization."
★ ★ ★ ★ ★ "This was my first MOOC so I went in with an open mind and no expectations. I had absolutely no dev experience so I was looking for an online course that was truly for beginners. The course consists of an eBook and online videos/assignments/quizzes. The professor Dr. Charles Severance is passionate about Python and enthusiastic about sharing his knowledge. He is engaging in the online lectures. In addition to the lectures, he also adds interviews and other relevant video clips – these extras made me feel like I was truly a part of this course."
How Do I Get Started with Class Central?

Website: Click here to visit the Class Central website.
YouTube: Click here to visit the Class Central YouTube channel.
Never Stop Learning
Whether you're stuck at home during quarantine or simply wish to enrich your current skillsets, now is the perfect time to broaden your horizons and continue learning.
Periods of quarantine and social distancing make it easy to fall into bad habits, but by continuing to challenge ourselves, we can use the current situation to become stronger, smarter, and happier for many years to come.
https://www.unitekemt.com/wp-content/uploads/2020/05/Class-Central.png
512
1024
Alyssa Jordan
https://www.unitekemt.com/wp-content/uploads/2017/08/unitek-emt-logo.svg
Alyssa Jordan
2020-05-27 05:15:53
2020-06-30 12:33:46
Top 7 Web Apps for Free Online College Courses During Quarantine