Many have debated this age-old question: quality or quantity? At Unitek EMT, we firmly believe that you don't have to choose between the two. An accelerated EMT course / program can have numerous benefits without sacrificing quality. For instance, accelerated programs allow you to learn vital information in a short amount of time. The program at Unitek EMT is accelerated and intensive, allowing students to change their future without spending years in school.
A closer look at Unitek's comprehensive EMT program
To give you a better idea of what an accelerated EMT course / program might entail, let's take a closer look at Unitek's comprehensive EMT program. At this time, you can find the program at two campuses in Arizona and California. Arizona students at Unitek partake in a 140-hour program that features a EMT 14-Day Boot Camp. Through real-world training, workshop-style classes, and clinical simulations, Arizona students are given the skillset they'll need to excel in the field.
Students in California complete the EMT program at our Fremont Campus
In addition to simulation training and active learning, these students also participate in a 3-day clinical rotation that provides them with vital experience. The California version of our EMT program also contains an online component, one with 70 hours of didactic coursework that must be completed before graduation. The physical, hands-on component includes a 14-Day Boot Camp. Together, these components total to a duration of 220 hours.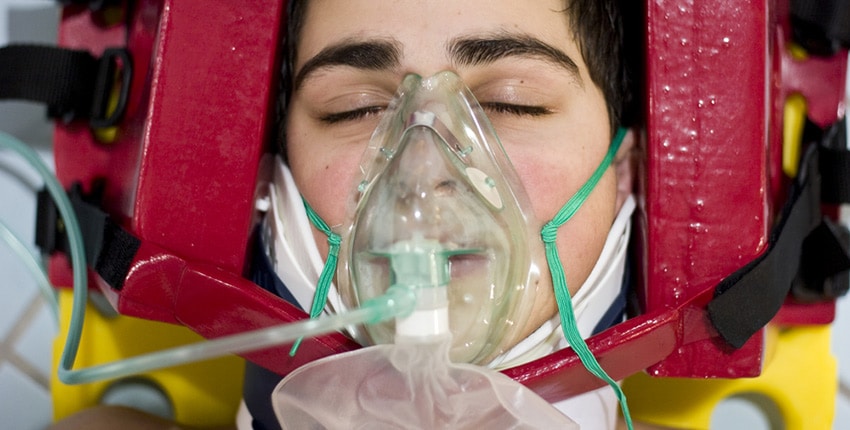 The third variation of the EMT program – Expanded Online Hybrid
There is a third variation of the EMT program, one that is only offered through our Fremont Campus: the Expanded Online Hybrid. Not only does Unitek offer an accelerated EMT course / program of exceptional quality, but it also offers online EMT training for those that have limited schedules. This alternative to traditional instruction includes lectures, practical skills instruction, online coursework, and more! Although the bulk of the course is completed online, students are required to report to Fremont, California for one week of the program. This period will include 4 days of intensive training and a 3-day clinical rotation, one that will conclude with the Psychomotor Examination.
Successful graduation of the Unitek EMT program
Successful graduates of our EMT program receive a Certificate of Completion. They are also eligible to sit for the National Registry of Emergency Medical Technicians (NREMT®) written/cognitive examination. It's important to note that passing the NREMT exam prepares students for work as Emergency Medical Technicians and for continuing medical education.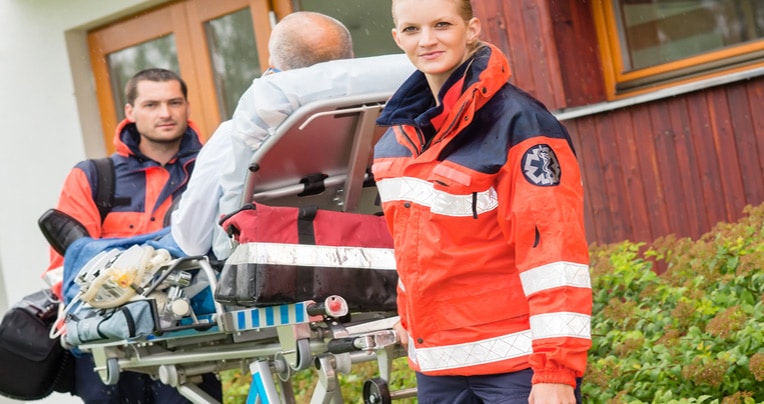 EMT continuing education courses
If you are already an EMT or you would like to enhance your current skillset, one of our continuing education courses might be the right choice for you. These courses include Basic Life Support, Advanced Cardiac Life Support, and the EMT Refresher. Please see below for more information about these continuing education courses.
Basic Life Support Course: This course will assist healthcare professionals who need to gain several skills, such as performing chest compressions, providing correct ventilations, and developing the ability to recognize life-threatening situations.
Advanced Cardiac Life Support Course: The course is intended for healthcare workers who must work as a team in cases of cardiac arrest, acute coronary syndrome (ACS), and stroke events. The ACLS class will assist students in developing the competence they'll need in the field.
EMT Refresher Course: A comprehensive, 3-day course, this EMT Refresher provides 24 hours of continuing education. It also gives students the opportunity to apply for EMT state recertification.
At Unitek EMT, we don't think you have to choose between quality or quantity. If you would like to enroll in an accelerated EMT course / program, we strongly urge you to consider Unitek and explore all that we have to offer. To talk with a school representative, please contact us toll free at 888-790-1458.
Learn life-saving skills with Unitek EMT, today!