No matter where you live, you know the sound of an ambulance's siren. The piercing wail is a familiar noise in cities and suburbs alike. For many, sirens promise two things: danger and aid. Whether it's a high-stakes incident or a calm, quiet transport, Emergency Medical Technicians (EMTs) respond to emergency calls and provide immediate care. Other people's lives often depend on the proper training and education of these first responders.
At Unitek EMT, we offer an EMT program that is both comprehensive and efficient. While it has several key advantages, the biggest draw is usually our speedy timeline: students receive EMT training through our 14-Day EMT Boot Camp. This program prepares the EMTs of tomorrow for the NREMT exam, EMT certification, and careers in Emergency Medical Services (EMS). Join over 4,000 graduates at Unitek EMT!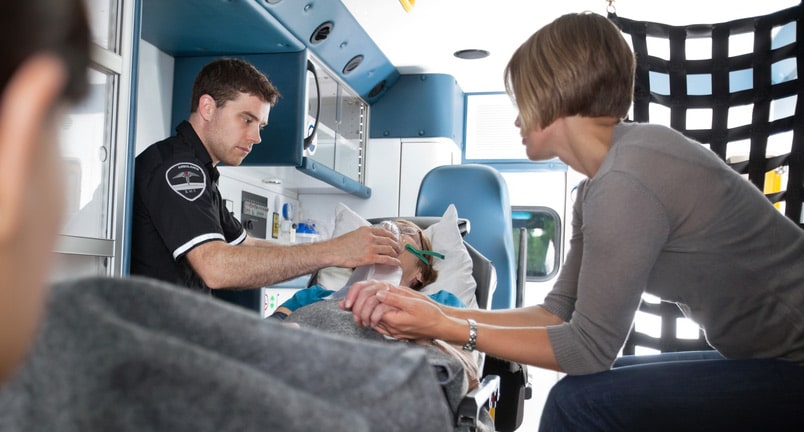 Another key advantage of Unitek EMT is our up-to-date curriculum
To prepare students for the current EMS environment, we utilize a combination of hands-on exercises, clinical simulations, and professional lectures taught by experts. This dynamic approach often includes cutting-edge technology.  At Unitek, we think there's a critical connection between technology, healthcare, and education.
If you're seeking NREMT recertification, Unitek also offers an EMT Refresher course. Our roster also includes a Basic Life Support continuing education course. Both of these courses are designed to help healthcare professionals hone their skills. When every second counts, preparation and training are paramount.
Receive hands-on experience while assessing situations
As you may have guessed, we don't think classroom instruction is enough. While that's a vital component of our program, it's equally important for EMT students to partake in real-world training scenarios. During these disaster simulations, our students receive hands-on experience while assessing situations and responding to complex incidents. For instance, our EMT program covers topics like Airway Management, Trauma Overview, Neurological Emergencies, Chest Injuries, Auto Extrication, and much more. Throughout the learning process, veteran EMS professionals will not only train students for the NREMT exam, but they will equip them with the knowledge and confidence needed to succeed.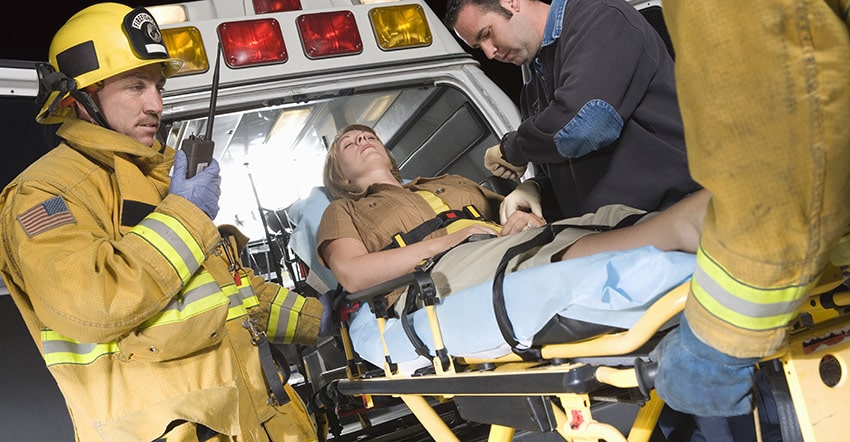 Financial obstacles shouldn't stand in the way of your dreams. At Unitek EMT, you won't run into any hidden fees or service charges. Our Boot Camp features one affordable, all-inclusive price that covers necessities like hands-on training, clinical simulations, and in-class meals. We know it can be difficult to find the right EMT school, but applicants will likely be compatible with a program that can meet their financial needs, learning preferences, and scheduling requirements.
Reasons for pursuing an EMT career
In the end, you probably have several reasons for pursuing an EMT career. Regardless, your choice is very noteworthy, and it's one that will provide the community with an invaluable service. As Ralph Waldo Emerson once said, "To know even one life has breathed easier because you have lived. This is to have succeeded." No matter where you live, sirens are a commonplace sound. They can elicit reactions that range from discomfort to total, full-body relief. The next time you hear an ambulance's siren, we hope you'll have a deeper appreciation for the EMTs at the wheel.
For more information about Unitek EMT, please contact us toll-free at 888-790-1458.
https://www.unitekemt.com/wp-content/uploads/2017/08/unitek-emt-logo.svg
0
0
Alyssa Jordan
https://www.unitekemt.com/wp-content/uploads/2017/08/unitek-emt-logo.svg
Alyssa Jordan
2018-05-15 05:15:40
2019-04-09 09:36:40
Unitek EMT and the Key Advantages of the Program