EMT Boot Camp Survivor – Jessica
Without a doubt, Emergency Medical Technicians demonstrate the importance of passion and dedication. People from all walks of life can enroll in an EMT course. Some may seek out EMT training to boost their chances in law enforcement. Others might use their EMT experience as a stepping stone to further their medical careers.
At Unitek EMT, we appreciate the passion, dedication, and drive that our students possess. We decided to create a video series that catalogs and follows the experience of some students in our 14-Day Boot Camp. Jessica is one such student, and this is her story.
Training in Progress
"I attended UC Davis in 2007, so I graduated in 2012," Jessica tells us. "I received a B.S. in neurobiology and physiology. My ultimate goal is to pursue a career as a PA." We start to see shots of Jessica in one of Unitek's EMT classrooms. As she studies medical equipment, and later performs chest compressions, the resolve on her face never seems to waver.
The view pans toward various Unitek EMT instructors. We're then given glimpses of active classroom learning, EMT training, and so much more. When the camera returns to Jessica, she excitedly talks about the EMT program. "I definitely want to practice learning how to be in a situation that requires me to think fast in the best way that I can, and not panic," she says.
On day six, we follow Jessica outside. She stands with other EMT students as they practice their newly-attained skills in a training simulation. "All the intense scenarios have been very productive, and I feel like all the instructors are going to push us harder," Jessica later tells us. "You don't see the same thing every day. I'm excited to see what they throw at us."
Day ten passes with views of classmates, classrooms, and professional instruction. Jessica relays how eager she is to build her skills and continue practicing what she has learned. "I'm excited to actually go on an ambulance," she says in the video. Not only do students partake in activities like Trauma Lanes—a training simulation on Saturdays—but they may also spend three days in a clinical rotation. This vital component of the program provides students with experience as well as networking opportunities.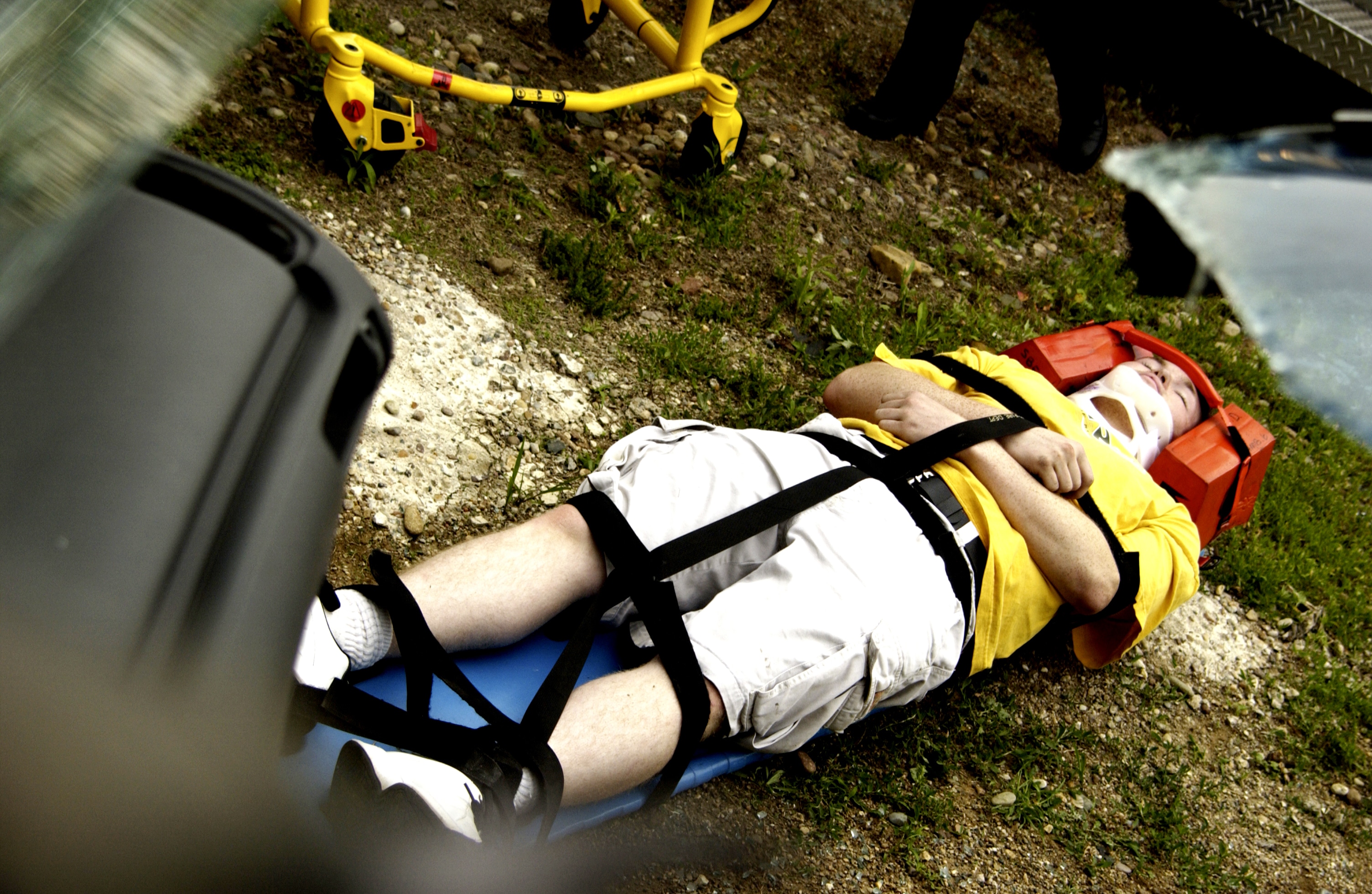 On the final day of the program, we watch as Jessica studies with her classmates. We also see shots of basic skills being performed, such as taking someone's blood pressure. Medical mannequins are utilized for many of these exercises. In reflection, Jessica had this to say about the overall experience: "I enjoyed it a lot. I mean, 14 days, it sounds rigorous, and they call it EMT boot camp. Even after every skill that I learned, I still learned above and beyond."
Jessica then flashes a wide, genuine smile at the screen. "It's an awesome program—everyone should do it."
Overview of the EMT Program
Unitek's EMT program is divided into two sections: approximately 50 hours of online coursework and a 14-Day Boot Camp. The online component includes content related to incident management. Additionally, our dynamic approach includes a comprehensive, workshop-style Boot Camp. Taught by seasoned EMS professionals, the program equips students with the knowledge and psychomotor skills they'll need to succeed.
If you're interested in our EMT school, it's important to review the enrollment requirements. They primarily include the below:
+ Current American Heart Association Basic Life Support for Healthcare Provider Certification (AHA BLS CPR) – Available at Unitek or at an AHA CPR training center near you.
+ High School Diploma, GED, or official transcript.
Other EMT Courses
At Unitek EMT, we also offer several continuing education courses. These include Basic Life Support, Advanced Cardiac Life Support and EMT Refresher. The Basic Life Support course is designed for healthcare professionals that need to learn how to perform CPR and other basic, cardiovascular life support skills. The advanced course focuses on teamwork and increasing chances of survivability, predominantly in cases of cardiac arrest, acute coronary syndrome (ACS), and stroke events.
For those seeking recertification, our EMT Refresher course provides the necessary 24 hours of continuing education.
Start your EMT career with Unitek EMT, today!