Job Market Growth for EMTs
A closer look at the EMT profession 
If you're interested in emergency medical services (EMS), you might want to learn more about two key EMS careers: paramedics and Emergency Medical Technicians (EMTs). These rescue workers treat the sick or injured in emergency situations. Due to the nature of the job, lives often hinge on the competence and quick thinking of these first responders. Both EMTs and paramedics answer emergency calls, render aid in the prehospital setting, and transfer patients to healthcare facilities.
The daily life of an Emergency Medical Technician
When making a big career change, it's often helpful to picture your daily life and how it might look. For example, think about an EMT's responsibilities, how they spend the bulk of their time, and what they might encounter on the job. Typically, EMT job descriptions include the following duties:
+ Provide emergency medical assistance for 911 calls, which may include dressing wounds or performing cardiopulmonary resuscitation (CPR)
+ Evaluate a patient's condition and decide on a course of treatment
+ Deliver first-aid treatment or life support care
+ Carefully transport patients in an ambulance
+ Relay all observations and treatment to physicians, nurses, or other personnel
+ Document medical care given to patients
+ Operate emergency vehicles, utilize radio communication systems and interface with emergency departments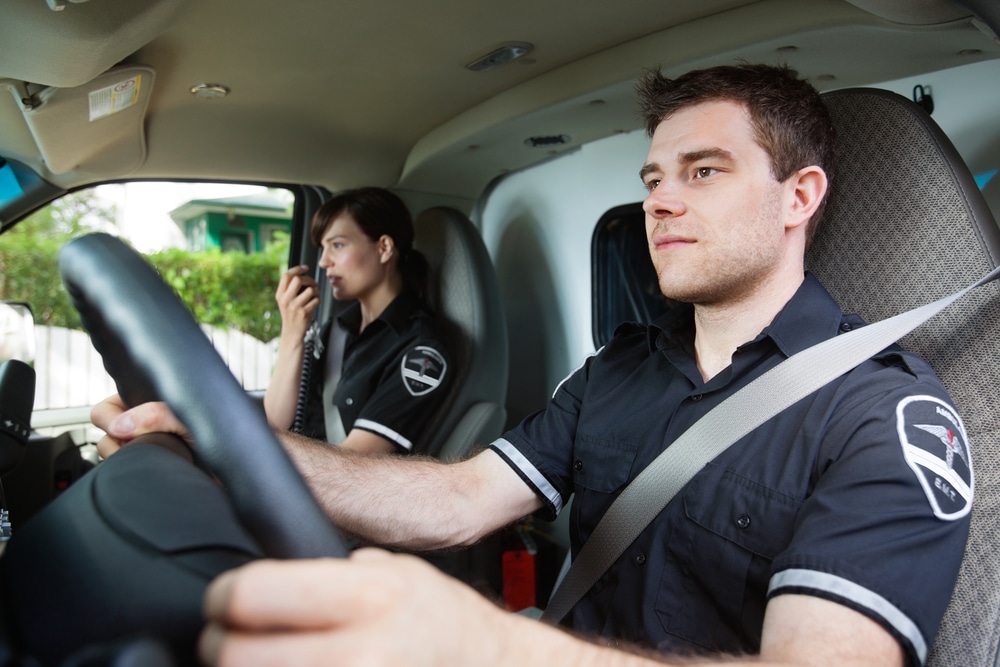 EMTs can work in various settings
In 2016 alone, EMTs and paramedics held about 248,000 jobs. The largest employers included ambulance services, local government, and hospitals. EMS workers will always be in demand. Healthcare is a necessity, and medical emergencies are commonplace. As you have probably noticed, EMTs and paramedics work in a variety of settings in and out of the hospital. Since their work environment is mobile, it can include all types of weather.
Because EMTs can be called into service in any environment, they must adapt and overcome various challenges that differ from many other medical professions. Additionally, it's important to consider the physical stressors of the job. EMTs must be able to lift and maneuver patients with relative speed and good body mechanics. It's also important to consider your scheduling needs. Some EMT companies work twenty-hour shifts, overnight, or on weekends. As with most professions, income for jobs with EMT certification varies by the state.
Projected job growth for EMTs and paramedics
Employment of Emergency Medical Technicians is expected to grow 15 percent by 2026.1 According to the Bureau of Labor Statistics, this rate is much faster than the average of all occupations. The need for EMTs and paramedics will rise due to emergencies like car crashes, natural disasters, and violent acts. The aging baby-boomer population will require more emergency medical services as well. Specifically, there will likely be an increase in age-related emergencies, such as strokes and heart attacks. Additionally, a growing number of specialized medical facilities will need more EMTs and paramedics to transport patients. All of these factors will contribute to a greater demand for EMS workers.
How to become an EMT
If you're wondering how to become an EMT, the straightest path is to attend an EMT school and enroll in a program that suits your needs. Unitek EMT offers one such program in Chandler, Arizona. Their 14-Day Boot Camp will prepare you by providing expert lectures, hands-on exercises, clinical simulations, and general EMT training. Every state requires certification for EMTs and paramedics, though specific requirements may vary depending on the state.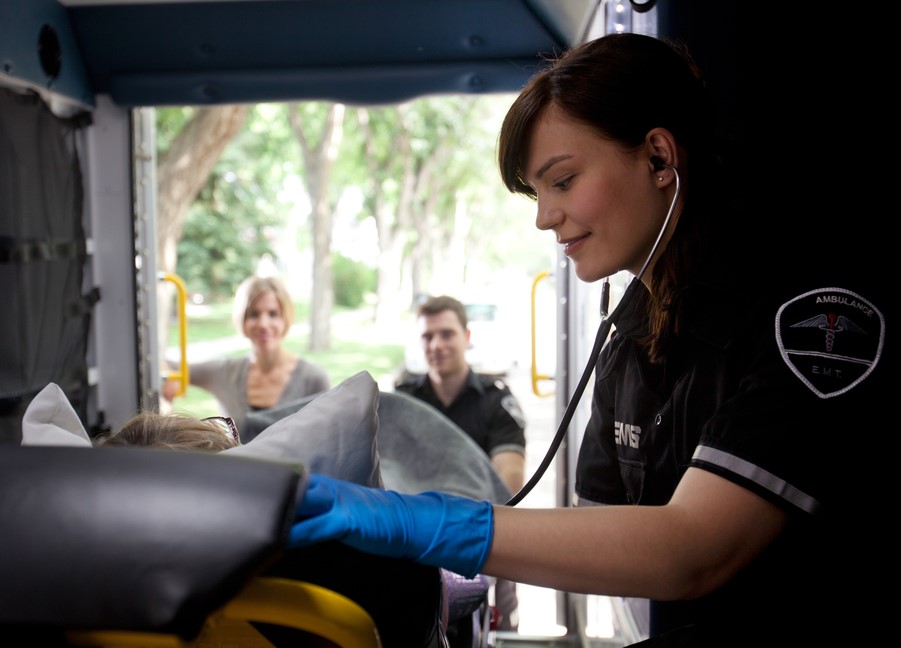 About the NREMT exam
The National Registry of Emergency Medical Technicians (NREMT) can certify EMTs at the national level. It's important to note that you must complete a certified program and pass the national exam in order to gain NREMT certification. Additionally, the national exam has written and practical components. At Unitek EMT, the practical component—called the psychomotor skills examination—is conducted on the last day of the program.
Unitek also provides EMT students with NREMT Test Prep assistance courseware as well as a personal touch that may not be offered at other programs. Seasoned instructors will walk you through the NREMT application process, and Unitek EMT will pay the NREMT examination fee for successful graduates.2 We hope you'll view this support as another incentive to help springboard your career.
Enroll in Unitek's EMT program
Without a doubt, the job market is bright for EMTs and paramedics. Due to the critical nature of the job, and contributing factors such as the aging baby-boomer population, a growing number of specialized medical facilities, and the necessity of emergency medical services, the expected increase in employment opportunities seems both logical and unavoidable. If you're interested in the EMS field, we strongly encourage you to consider preparing for a career as an EMT through training at Unitek EMT.
For more information about Unitek EMT, please visit our website or contact us toll-free at 888-790-1458.


1 https://www.bls.gov/ooh/healthcare/emts-and-paramedics.htm
2 If a student fails to pass the NREMT exam on their first attempt, Unitek will pay for the student to take the exam one additional time.

https://www.unitekemt.com/wp-content/uploads/2017/08/unitek-emt-logo.svg
0
0
Alyssa Jordan
https://www.unitekemt.com/wp-content/uploads/2017/08/unitek-emt-logo.svg
Alyssa Jordan
2018-05-17 05:15:23
2019-04-09 09:47:20
Job Market Growth for EMTs