Would you like to learn more about current EMS studies? If so, you're in luck! We're going to take a closer look at the Journal of Emergency Medical Services (JEMS), a great resource for both veteran and budding EMS professionals.
According to their website, JEMS "seeks to improve patient care in the prehospital setting and promote positive change in EMS by delivering information and education from industry leaders, change makers and emerging voices." Among their many services, they also provide helpful information for various aspects of EMS, such as patient care, administration and leadership, training, operations, major incidents, and mobile integrated healthcare.
On their website, you'll find that this information is delivered through several mediums. These include a journal, articles, webcasts, eBooks, and videos, just to name a few! Today, we'd like to review some studies they have recently analyzed, ones that we think provide great insight into certain issues or elements of the EMS field.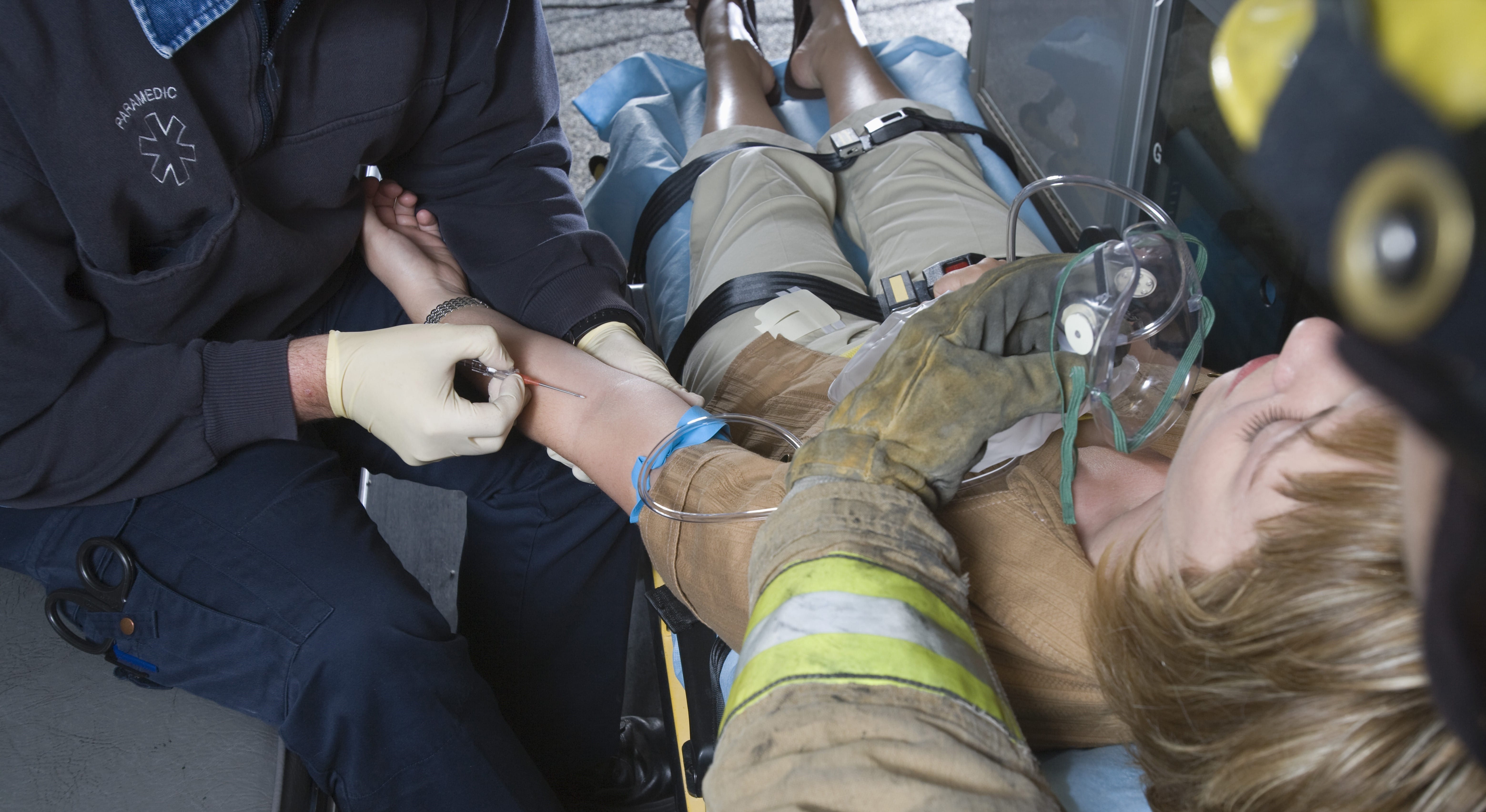 Overview of EMS Studies
Below we've included a small sample of studies found on the JEMS website. Read on to learn a little more about EMS…
1. Study Seeks Better Understanding of EMS Experience With Hospice Patients: In this study, various EMS providers were surveyed on their experiences caring for hospice patients. Approximately 86 EMTs and 96 paramedics responded to the survey. According to JEMS, "questions on their comfort level caring for these patients revealed that family-related challenges, communication with hospice and ED providers, portability and use of end-of-life documentation, and the need for additional education" were quite common in their replies.
2. New Study Shows Trends in Naloxone Administration by EMS: A recent study highlights the importance of "EMS data in estimating the public health burden of opioid overdose and can help emergency responders, public healthcare organizations and community organizations" evaluate prevention strategies to address the widespread issue.
The report was authored by researchers at the National Registry of Emergency Medical Technicians, The Ohio State University Wexner Medical Center, and the National Highway Traffic Safety Administration Office of EMS. As stated on the JEMS website, "researchers found that the rate of EMS naloxone administration events increased by 75.1% from 2012 to 2016, mirroring the 79.7% increase in opioid overdose mortality in the U.S. during this time."
3. Study Examines the Role of Epinephrine for Out-of-Hospital Cardiac Arrest: A recent article in The New England Journal of Medicine analyzed the role of "EMS-administered epinephrine in out of hospital cardiac arrest (OOHCA) in a large, double-blind, placebo-controlled trial, using 8,014 patients over the age of 16 in the United Kingdom."
According to the JEMS website, "4,015 patients in asystole, PEA or v fib/v tach were randomized to receive epinephrine 1 mg every 3–5 minutes, and 3,999 patients were randomized to receive placebo. This study evaluated survival at 30-days and functional neurologic outcome."
4. FBI Releases Study of Pre-Attack Behaviors of Attack Shooters: In late June, 2018, the FBI released a study examining pre-attack behaviors of attack shooters. The report includes data for active shooter incidents between 2000 and 2013 in the United States. It evaluates behaviors that "may precede an attack and that might be useful in identifying, assessing, and managing those who may be on a pathway to violence."
About Unitek EMT
If your curiosity has been piqued and you're looking into EMT training, you might want to consider the accelerated EMT program at Unitek. Ultimately, we strive to prepare our students for a fulfilling career in EMS. Seasoned professionals provide students with vital knowledge and skills through a combination of expert lectures, applied training, and workshop-style classes.
Additionally, we offer a program with several variations to better accommodate our students. These include a 14-Day Boot Camp1 and an Expanded Online Hybrid at our Fremont Campus in Northern California. We also offer a modified version of the Boot Camp at our facility in Chandler, Arizona. Both of our locations provide students with a comprehensive yet efficient EMT program.
Start a new career with Unitek EMT!
1 Our 14-Day EMT Program in AZ and the 14-Day on-ground portion of the EMT Program in CA are taught in an intensive "boot camp" style, to simulate the fast pace of work expected on the job as an EMT. The California EMT Program also includes online instructional hours.
https://www.unitekemt.com/wp-content/uploads/2018/10/Unitek-EMT-Looks-at-Science-Journal-EMS-Studies.jpg
3410
6238
Alyssa Jordan
https://www.unitekemt.com/wp-content/uploads/2017/08/unitek-emt-logo.svg
Alyssa Jordan
2018-10-10 05:15:06
2018-10-03 12:34:06
Science Journal EMS Studies