If you've been searching for EMT schools in Arizona, we have some great news for you—Unitek EMT has expanded to the city of Chandler! Located southeast of Phoenix, Arizona, Chandler is a city dotted with numerous parks, museums, hotels, and restaurants. With varied settings amid gorgeous desert sunsets, Chandler offers a range of attractions to residents and visitors alike.
We seek to provide Arizona residents with an alternative route for their EMT educational needs. Aspiring emergency medical technicians will now have the opportunity to attend Unitek's Chandler facility and enroll in our accelerated EMT program.
Today, we'd like to tell you a little more about our Arizona location as well as the city of Chandler. Go on a quick virtual tour with us!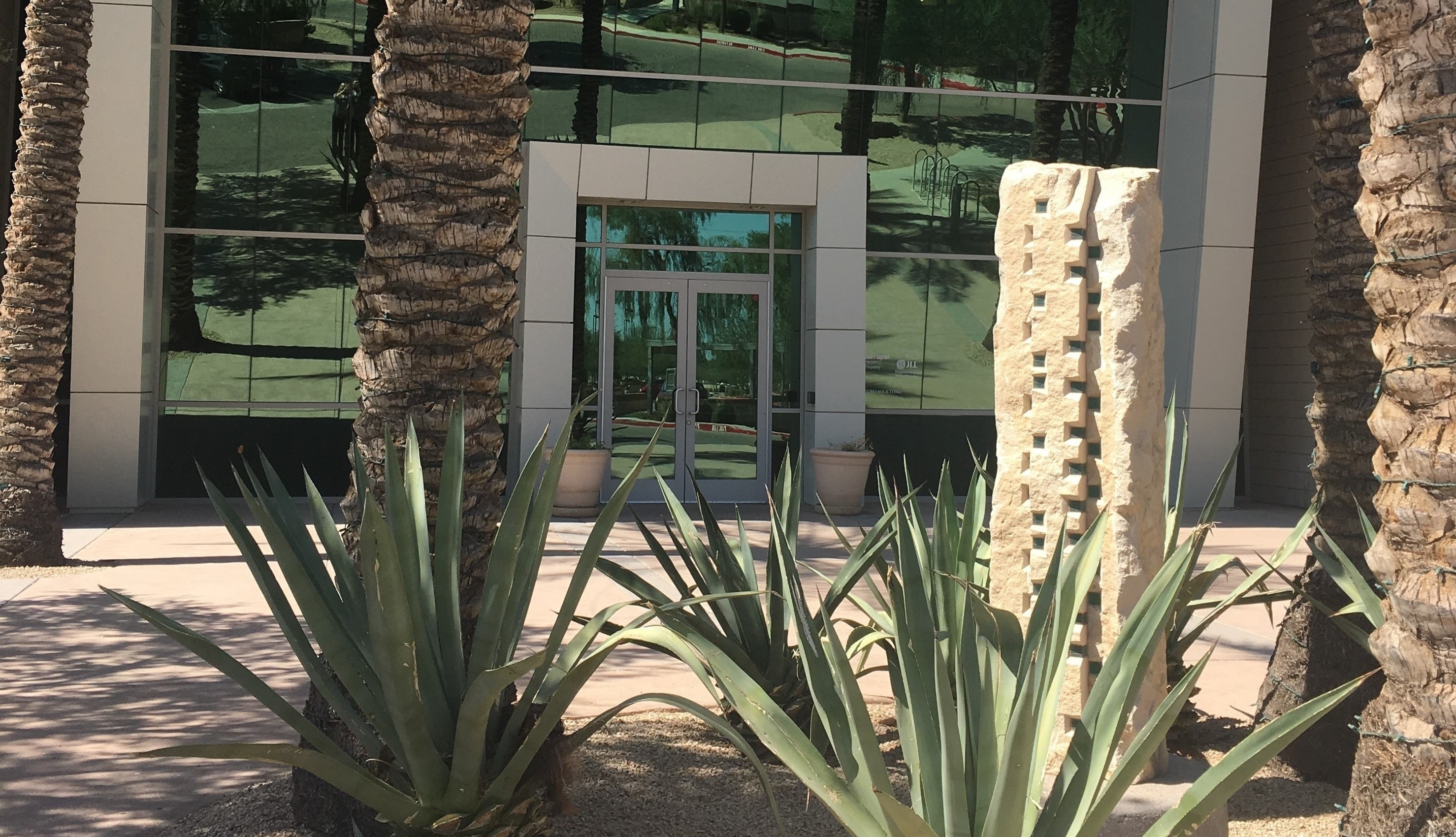 About Unitek's Chandler Facility
Picture a flat, open area filled with stately office buildings. The natural beauty of the desert shines through the pink-beige hues of the buildings and the windows that cast a teal glow in direct sunlight. A sea of cacti and native rocks compliment the large, sprawling space, and slender palm trees add dimension to the landscape.
Through a set of glass doors at 585 North Juniper Drive, you'll find glimmering marble floors and other stylistic touches. Once you locate our suite within the building, you'll be buzzed inside and greeted by a member of our friendly staff. In time, you'll see various posters bearing Unitek's name. You'll also come across a lavish kitchen with a fridge and a vending machine. This open space not only acts as a lounge for students, but it's also how we provide complimentary lunches and dinners.
Within our EMT classroom, you'll find desks, a projector, and a partition in the middle of the room. Gurneys and stocked EMS bags lie on the other side of the partition. Additionally, in a room behind this classroom, students utilize three skills laboratories: the medical lab, the trauma lab, and the equipment lab.
The medical and trauma areas allow students to engage in simulation training while the third area houses larger medical equipment. Each class is split into three squads, allowing them to rotate and partake in these activities at different times. At Unitek EMT, we're firm believers in workshop-style classes.
It should be noted that many hotels are located within five miles of our Tempe facility. Students can rent a room at the while they attend our 140-hour program. Some rooms provide guests with a private kitchen, a living room, and a large bathtub. Hotel highlights include a complimentary breakfast buffet and an on-site fitness center!
About the City of Chandler
Chandler has a wonderful downtown area that's only a 10-minute drive from Unitek. It features various restaurants and shopping destinations. In fact, there are numerous places in Chandler that can provide you with family fun, art and cultural experiences, and gorgeous outdoor views.
Through a helpful website called The Crazy Tourist, we've compiled a list of their suggestions for some of Chandler's best attractions:
+ Koli Equestrian Center: The Crazy Tourist called this center the "perfect excursion for everyone from beginners to seasoned riders." Horseback riding fans will find miles of picturesque scenery and several riding trails to satisfy their desire for the great outdoors.
+ Rawhide Western Town and Steakhouse: If you dig the Wild West, you and your family might want to visit this replica frontier town. It encompasses more than 160 acres of beautiful Sonoran Desert and includes a shooting gallery, a steakhouse, and other western activities.
+ Desert Breeze Park: This park provides some great opportunities for family fun! Kids might love a train ride around the park, a lake stocked with fish, or a sea of ducks. There's also a splash pad and shaded picnic areas, not to mention several baseball fields, tennis courts, and bike trails.
+ Chandler Center for the Arts: The center is known for a variety of performances, such as plays, ballet features, comedy shows, and much more. According to The Crazy Tourist, this venue provides fantastic acoustics and great seating for its guests.
+ Chandler Fashion Center: One of the largest malls in the Phoenix metropolitan area, the Chandler Fashion Center hosts a variety of shops, restaurants, and beauty salons. With its tile floor and cool temperatures, the center can be a welcome break from the Arizona heat.
+ Sweeties Candy of Arizona: Take a nostalgic trip down candy lane at Sweeties Candy of Arizona. Not only will you find aisles filled to the brim with nostalgic candies, but you'll also find up-to-date treats as well as the delicious classics.
About Unitek EMT
For the past 12 years, Unitek has provided aspiring EMTs with the training they need to succeed. Our boot camp* and state-of-the-art courses equip graduates with the current theory and technique for first-response treatment of patients. Taught by seasoned EMS professionals, the classes at Unitek EMT include realistic simulations, hands-on training, and one-on-one instruction to ensure students master the skills they'll need to save lives.
For more information about the Arizona EMT program, please visit our website and explore all we have to offer: https://www.unitekemt.com/emt-programs/boot-camp/arizona.
* Our 14-Day EMT Program in AZ is taught in an intensive "boot camp" style, to simulate the fast pace of work expected on the job as an EMT. 
https://www.unitekemt.com/wp-content/uploads/2018/09/Unitek-EMT-Expands-to-Chandler-and-Now-Offers-EMT-Training-in-Arizona-e1537304028923.jpg
1700
2957
Alyssa Jordan
https://www.unitekemt.com/wp-content/uploads/2017/08/unitek-emt-logo.svg
Alyssa Jordan
2018-10-04 05:15:33
2020-06-19 12:21:36
Unitek EMT's Exciting Expansion