If you have considered a career as an Emergency Medical Technician, it's imperative that you do your research and look into EMT basic training. Individuals in emergency medical services (EMS) engage in high-risk work, which means it is absolutely critical that they receive proper training. In order to better understand what this training might entail, allow us to give you a brief overview of the EMT program at Unitek EMT.
EMT Training in California and Arizona
The EMT program is currently offered at two campuses in Arizona and California. While the program may vary by location, students will undoubtedly receive efficient yet comprehensive EMT training. In Arizona, Unitek EMT students enroll in a 140-hour program. It consists of a 14-Day Boot Camp with hands-on exercises, active learning, and clinical simulations. At our sunny Fremont Campus in Northern California, EMT students engage in an active-learning program with a duration of 220 hours.
There are two components within the California-based program: an online component and a physical component. The online portion contains 70 hours of didactic coursework that must be completed prior to graduation. The physical, on-the-ground component features a 14-Day Boot Camp with a 3-day clinical rotation included. Taught by seasoned EMS professionals, these workshop-style classes include real-world implementations, subject mastery, and vital psychomotor skills.
If you're interested in becoming an EMT but would like to learn at your own pace, Unitek now offers specialized online EMT training through another version of the EMT program: the Expanded Online Hybrid. In utilizing this practical alternative to classroom instruction, you will listen to lectures, receive hands-on skills instruction, and complete online coursework at the times that suit your schedule. Additionally, all online coursework is based on the latest version of our textbook and consists of audio reviews, knowledge checks, online discussion with fellow students, and more.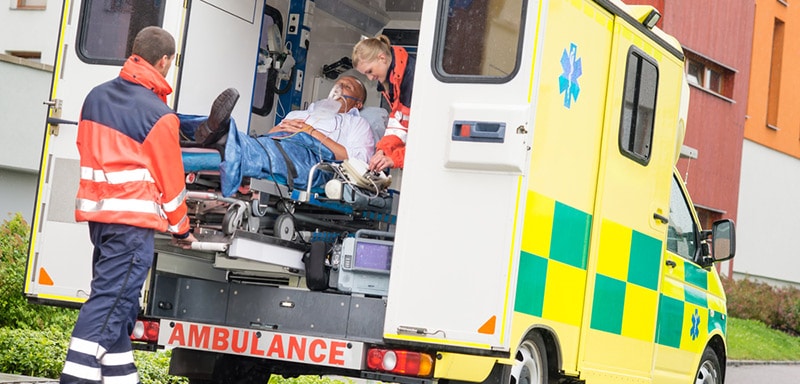 Currently, the Expanded Online Hybrid is only offered through our Fremont Campus. While the majority of the coursework is completed online, students are required to report to Fremont, California for one week's time at the end of the program. While in Fremont, they complete 4 days of intensive training to demonstrate and achieve proficiency in EMT skills. Afterward, students remain for an additional 3 days to partake in a clinical rotation, which concludes with the Psychomotor Examination.
Unitek EMT Students – Key Advantages
Students enrolled in Unitek's EMT program will benefit from the following key advantages. Below that, we've also included some key advantages of the Expanded Online Hybrid, a variation of the EMT program and an economical alternative to traditional classroom instruction.
Some Key Advantages of the EMT Program
Utilize some of the latest technology
Learn from experts in the field
Receive 14 days of hands-on training
Get NREMT certified quickly
Join a program without hidden fees or service charges
Some Key Advantages of the Expanded Online Hybrid
Learn at your own pace, on your own time
Complete this program in 12 months or less
Only pay $500 to start the program
Engage in an interest-free payment plan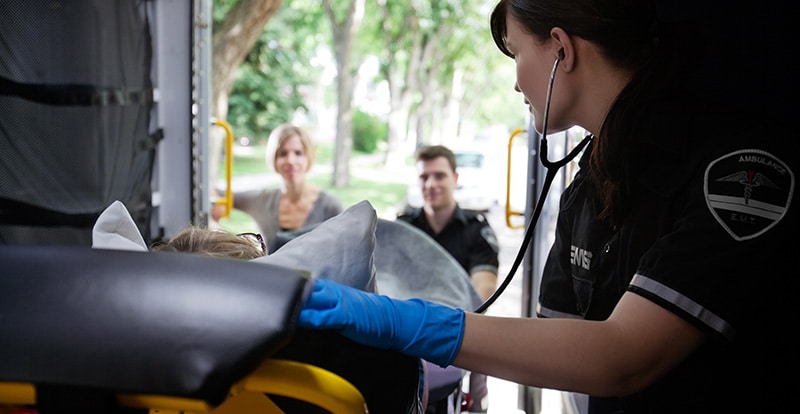 Searching for EMT Basic Training Programs
If you've been searching for EMT basic training, we urge you to consider Unitek EMT and the various options we provide for future Emergency Medical Technicians. Please click here to learn more about Unitek EMT, or contact us toll free at 888-790-1458.
Start your EMT dream career today!