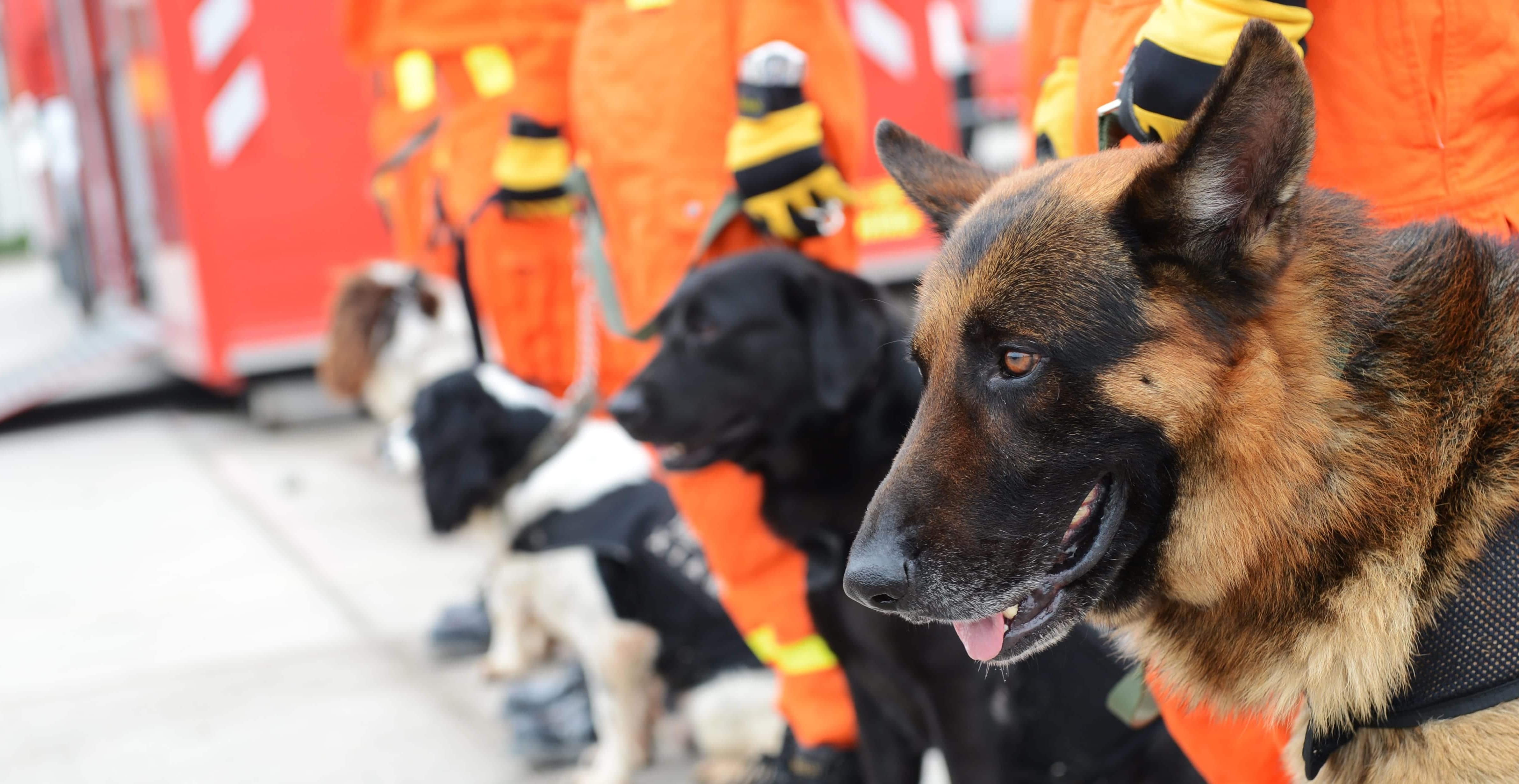 We'd like to wish everyone a safe and happy start to 2019! New Year's is often a time for resolutions, growth, and reflection, and today is no exception. As a call back to one of our previous blog posts, we're going to reflect on some exceptional EMS stories from the fall of 2018.
These tales were all found on a website called EMS1. If you aren't familiar with them, EMS1 produces relevant news for the EMS community. They also supply their readers with vital training information, various related services, job listings, and much more. After reading this list, we hope you'll check them out!
Without further ado, here are some extraordinary EMS stories:
1. Off-duty EMT saves a newlywed on her honeymoon (Dallas, TX): As recounted in this EMS1 story, an EMT was recently reunited with the newlywed he saved while on vacation in Hawaii. Reportedly, Arizona EMT Chad Harkins was relaxing on a beach in Maui when "newlywed Nicki Lewis's head was slammed into the sand by a large wave… Lewis was paralyzed after her neck was broken in two places."
Thanks to the quick thinking of Harkins and other first responders, Nicki Lewis was transported to a hospital and continues to recover in present day.
2. Firefighters help deliver a baby after saving a man's life (Cincinnati, OH): In November of 2018, EMS1 reported that Cincinnati Firefighters not only helped save a life, but they also helped a new one begin.
Around 8 p.m., they rescued a man and a dog trapped within a burning home. Immediately afterward, "a woman ran up to firefighters saying a family member had gone into labor in a house across the street. Firefighters and EMS workers then went to the home and helped deliver a baby girl."
3. Doctor recalls rushing to treat patients in synagogue shooting (Pittsburgh, PA): During a terrible tragedy at the Tree of Life Synagogue, "Munster native Dr. Leonard Weiss provided a ray of light." On October 27, 2018, Weiss jumped into action after realizing he had heard gunfire near the Tree of Life temple in Pittsburgh.
Weiss and other first responders worked together at the scene. According to EMS1, he said "the most important thing anyone can do in a time of crisis is help another person."
4. Paramedics thanked by woman who was shot in the head (Lake Travis, TX): As stated by EMS1, Jaclyn Burden "was shot in the head during a shooting that killed two people." She has undergone major brain surgery and intense rehabilitation since the shooting, and in October of 2018, she reunited with the paramedics that saved her life.
"I feel like they don't get thanked enough," Burden reportedly said.
5. Paramedics aid in Hurricane Michael relief efforts (Panama City, FL): Myrtle Beach Fire Rescue paramedics Michael Gilbert and Thad Bowman went above and beyond the call of duty when they volunteered to go to Panama City. While there, they worked tirelessly to assist other EMS teams.
Reportedly, Michael Gilbert has stated the following about his experience: "There are a couple of semis here in the mall parking lot where we are that are overturned and behind me. Directly across 231, there are two trains that are flipped over on the tracks. It's been non-stop. You can probably hear the sirens in the background."
An Overview of Unitek EMT
If you're not familiar with us, Unitek EMT strives to prepare aspiring Emergency Medical Technicians by providing them with an accelerated EMT program. Seasoned professionals educate our students through a combination of traditional learning, simulation training, and workshop-style classes.
Additionally, we offer a program with several variations to better accommodate our students. These include a 14-Day Boot Camp1 and an Expanded Online Hybrid at our Fremont Campus in Northern California. We also offer a modified version of the Boot Camp at our facility in Chandler, Arizona.
If you'd like more information, please contact us toll free at 888-790-1458.
We hope you all have a safe and wonderful start to 2019.
1 Our 14-Day EMT Program in AZ and the 14-Day on-ground portion of the EMT Program in CA are taught in an intensive "boot camp" style, to simulate the fast pace of work expected on the job as an EMT. The California EMT Program also includes online instructional hours.
https://www.unitekemt.com/wp-content/uploads/2018/11/A-Look-Back-at-EMS-in-2018-with-Unitek-EMT-e1542396827548.jpg
2461
4768
Alyssa Jordan
https://www.unitekemt.com/wp-content/uploads/2017/08/unitek-emt-logo.svg
Alyssa Jordan
2019-01-02 05:15:57
2018-11-16 12:37:13
A Look Back at EMS in 2018