EMT Basic Training in Arizona
Emergency Medical Technicians (EMTs) are a vital link in the chain of healthcare. During an emergency, EMTs are dispatched to the scene by a 911 operator, and often work with police and fire department personnel. They are responsible for providing efficient, quality medical care and transporting patients to the hospital. EMTs engage in high-risk work, which means it is absolutely critical that they receive proper training. With our hands-on EMT basic training, you can join this group of dedicated healthcare providers and make a significant difference in people's lives.
14-Day EMT Boot Camp
Our EMT program is a 14-Day Boot Camp with hands-on exercises, active learning, and clinical simulations. Taught by seasoned EMS professionals, the EMT program includes approximately 10 hours of EMS instruction per day for 14 consecutive days. During the program, students participate in realistic emergency simulations to prepare them for success in the field.
Enrollment Requirements Include:
Current American Heart Association Basic Life Support for Healthcare Provider Certification (AHA BLS CPR) – Available at Unitek or at an AHA CPR training center near you.
Fingerprinting/Background Check
High school diploma, GED, or official transcript
Proof of 9th grade reading level – Wonderlic Test
Immunizations – TB (within 6 months of a start date), HepB, MMR, and Varicella
Government issue ID
Preparing for your Boot Camp
CPR/Basic Life Support*
You are required to complete CPR/Basic Life Support training before the start of your Boot Camp. We offer a class the day before the start of your Boot Camp class in our Tempe office. Alternatively, you may choose to schedule a class with a current American Heart Association Basic Life Support for Healthcare Provider Certification (AHA BLS CPR) provider.
Fingerprinting and Background Check*
All students are required to be fingerprinted and pass a State and Federal background check before their Boot Camp begins. Your Advisor or EMT Operations will provide instructions for completing these tasks.
Please check for emails from Unitek EMT daily.
*The CPR/BLS certification class, immunizations (including TB test), fingerprinting and background check are not part of the all-inclusive program fee and must be completed before your scheduled Boot Camp begins.
What is the program structure for the EMT program?
The EMT program is approximately 12-hour days, 8 am – 8 pm.
What kind of equipment will I need?
Equipment will be provided at the beginning of the EMT Training program.
What is the dress code for the EMT Boot Camp?
Two t-shirts and two polo shirts will be provided for uniforms. Please wear these shirts with blue or black Dickey's pants. Boots are required.
Will this EMT program work in my state?
Yes.  In fact, you will be Nationally Certified with the NREMT (National Registry of EMT's).  So, you can work anywhere in the U.S.  You simply need to apply for reciprocity in your state, through your local Department of Health Services.
What does "Provisional Status" EMT certification mean?
If due to COVID-19 you were awarded a Provisional Status EMT Certification, you have until December 2021 to complete the Psychomotor Skills portion of the exam. Upon passing, the provisional status will be removed from your certification.
NOTE: Masks must be worn and daily temperature checks will be conducted for the duration of the EMT program. We do this to ensure the safety of our students, staff, and community partners. Together we can do our part to prevent the further spread of COVID-19 in Arizona and ultimately manage the crisis as a whole. Be assured you will still receive the same robust EMT preparation that Unitek EMT is known for.
Key Advantages of the 14-Day EMT Training Program
Get NREMT Certified Quickly
The accelerated Boot Camp format prepares you for NREMT certification in less time than many other training programs.
Learn from Veteran EMS Professionals
Backed by years of on-the-job experience, our dedicated EMT instructors not only train you for your NREMT exam, they also equip you to succeed in the real world.
Experience Realistic Training Simulations
To develop your skills as an EMT, classroom instruction is enhanced with realistic disaster simulations, where students get hands-on experience assessing and responding to complex incidents.
Study Updated Curriculum
Courses are frequently updated to the latest standards set by the National Highway Traffic Safety Administration.
No Hidden Fees or Service Charges
One affordable, all-inclusive price covers the entire Unitek Boot Camp program, including hands-on instructor-led training, in-class meals, and much more.
Train with Current Technology
To prepare you for today's demanding EMS role, the Boot Camp teaches with current technology, including cutting-edge mobile applications.
Advanced Level EMT Skills
Glucometer.
The glucometer is used by EMTs to measure a patient's blood sugar level. This skill enables students to learn and understand glucometer basics as well as monitor a patients' glucose levels.
I.V. Maintenance.
Occasionally, patients need to be transferred from one facility to another with an I.V. already established. Through our training students will learn I.V. basics.  Students will learn the I.V. basics, including the identification of medications used in I.V. therapy and monitoring the I.V. line. NOTE: this is not for initiating I.V.'s, it is to learn how to take care of a patient who already has one.
Advanced Airway Management.
This is a lifesaving procedure that helps unconscious patients maintain a secure airway. Students learn about endotracheal intubation, dual lumen airway devices, and other ways to help a patient breathe. Students will receive training on insertion of a supraglottic airway, which can be used when intubation has failed or when airway management is needed for trapped patients.
ALS – BLS Skills.
For students who want to become advanced level clinicians or work on a 911 ambulance, this training prepares EMT students to work with and assist a Paramedic. Designed by a paramedic; our course will teach you how to assist in setting up for procedures, for advanced airway, maintaining a sterile field, attaching leads for an electrocardiogram (EKG), setting up an automatic chest compression device and much more. When seconds count, be the one everyone can count on.
EMT Program Completion Certificate
After successful completion of the EMT Program, each student earns a certificate of completion, making them eligible to take the NREMT exam to obtain certification.
Preparation for EMT-B Certification
If you're eager to break into the EMT profession and start saving lives, the Unitek EMT 14-Day Boot Camp is your fastest route. Our accelerated EMT program equips you to successfully pass the NREMT exam required to become an EMT in the most efficient and cost-effective way possible.
EMT-B Certification can also be an important component for your career as:
If you pass the EMT Program with an 80% or higher, but fail to pass the cognitive NREMT exam, Unitek EMT gives you an option to retake the 14-Day Boot Camp within 18 months, for no additional charge. Unitek EMT will issue a voucher for the NREMT exam and, if needed, a second voucher for the second attempt. (Note: The tuition cost will be waived for the program retake. Charges associated with airfare, hotel and meals are not covered by Unitek EMT.)
EMT Boot Camp Schedule
EMT Boot Camps are available year round. Give us a call at 888-790-1458 for the full 2020 Boot Camp schedule.
| Start Date | End Date | Location |
| --- | --- | --- |
| Jan 10, 2021 | Jan 23, 2021 | Tempe, AZ |
| Feb 14, 2021 | Feb 27, 2021 | Tempe, AZ |
| Mar 07, 2021 | Mar 24, 2021 | Tempe, AZ |
| Apr 11, 2021 | Apr 24, 2021 | Tempe, AZ |
| May 02, 2021 | May 15, 2021 | Tempe, AZ |
| May 23, 2021 | Jun 05, 2021 | Tempe, AZ |
| Jun 20, 2021 | Jul 03, 2021 | Tempe, AZ |
| Jul 11, 2021 | Jul 24, 2021 | Tempe, AZ |
| Aug 01, 2021 | Aug 14, 2021 | Tempe, AZ |
| Aug 22, 2021 | Sep 04, 2021 | Tempe, AZ |
| Sep 12, 2021 | Sep 25, 2021 | Tempe, AZ |
| Oct 03, 2021 | Oct 16, 2021 | Tempe, AZ |
| Oct 31, 2021 | Nov 13, 2021 | Tempe, AZ |
| Dec 05, 2021 | Dec 18, 2021 | Tempe, AZ |
More Frequently Asked Questions
What is the fastest way to register?
The fastest way is by speaking with one of our Educational Advisors.
How early should I register?
Participants are encouraged to register as early as possible. It is important to register early, as space may be limited in many of the courses. Those requiring visas should register as early as possible, in order to begin that process.
How late can I register?
Space fills up quickly and it is highly recommended that students register as soon as possible. Registration in all courses and boot camps is on a first come, first serve basis.
Should I encourage my colleagues to register and attend as well?
Yes. Some of the most useful and practical capacity building experiences take place when two or more professionals from the same organization attend a training course together. This enables them to apply the tools and skills acquired during training immediately to their day-to-day work program.
What types of activities are there to do during my stay in Arizona?
Unitek EMT's Boot Camp is going to require dedication and a lot of work, but the Phoenix Area is also known for its play. If you decide to take the trip, the Phoenix Area can offer you a wide array of activities to give you a unique and memorable experience. Read More
Will Unitek EMT make my travel arrangements?
No, participants are responsible for making their travel arrangements to and from the course location.
When should I arrive to the program?
If you're making travel arrangements to attend our EMT program, we recommend that you arrive in town the day before the course. This will allow you to check in to your hotel and be on time for the first morning session on the following day. Typically, this first session will start at 8:00 AM.
Where do I go on the first day of the course?
The location of the venue will be sent to you as part of the Admission Package once you are accepted to the program. Upon arrival to the campus, please check in at the main entrance of the EMT lobby of the training facility.
What arrangements do I need to make if my family is traveling with me?
The Phoenix Area can offer you and your family a wide array of activities and places to stay that can give you a unique and memorable experience. Learn More
Will I have Internet access?
Unitek EMT training facilities are all equipped with free Wi-Fi.
Do I need to arrange my own transportation from the hotel to the campus?
Yes. All participants are responsible for making their own training-related travel arrangements.
Are Unitek EMT training courses suitable for military, public and private sector?
Yes, our training programs were designed to provide the essential real-world skills needed for the military, public and private sector. All of our programs are multidisciplinary in approach, and result in the enhancement of participants' overall capabilities as well as specialized skills. The blended nature of our courses include basic to intermediate level training that suit all types of professionals.
Can Unitek EMT provide training in our country for our organization?
Unitek EMT has conducted scores of tailored training programs around the world. If your organization would like a customized training program, we can provide you with a draft concept proposal and budget.
How can an EMT certification help me when applying for Medical School?
How can an EMT certification help me when applying for a career as a Police Officer?
EMT Training Resources
Please make sure that you review the Boot Camp Preparations option below:
EMT Training Preparations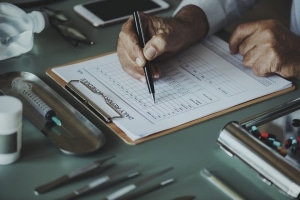 What do you do after taking your first step? Get ready for your first day of on-campus orientation. Plan ahead with these preparation tips for the Unitek EMT program. Learn how to prepare for EMT boot camp.
How to Become an EMT

If you excel in emergency situations and you're interested in helping others, a career in emergency medicine could be a great choice for you. Learn everything you need to know about becoming an EMT.
How to Pass the EMT Exam

When it comes to the NREMT exam, there's no need to panic. We've compiled everything you need to know about earning your NREMT certification. Learn how to pass the EMT exam on your first try.
Financing Your EMT Training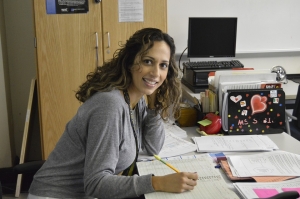 At Unitek EMT, we're committed to keeping our EMT training costs competitive and affordable.
The Arizona Experience

Learn about the great"wild west" experiences and delicious cuisine you can discover while attending the EMT program in Tempe, Arizona.
Respond to your future as an EMT
If you're eager to break into the EMT profession and start saving lives, the Unitek EMT 14-Day Boot Camp is your fastest route. Our accelerated EMT program equips you to successfully pass the NREMT exam required to become an EMT in the most efficient and cost-effective way possible.
Tempe Training Facility
1241 W. Warner Rd, Suite 101
Tempe, AZ 85284
Toll Free: 888-790-1458